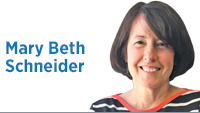 It was the right thing to say.

Visiting flood-ravaged Texas communities in the wake of Hurricane Harvey, Vice President Mike Pence promised those devastated that they were not alone and would not be forgotten.

"We're going to stay with you every step until we bring southeast Texas back bigger and better than ever before," Pence pledged, his voice filled with genuine compassion.

What he didn't add was the caveat he made back in 2005 when he joined the vast majority of Congress in voting for aid to rebuild New Orleans after the disastrous Hurricane Katrina.

"As we tend to the wounded, as we begin to rebuild, let us also do what every other American family would do, in like circumstances, and expects this Congress to do: Let us figure out how we're going to pay for it," Pence said then.

It marked a change in attitude toward disaster funding by conservatives in Congress that erupted in late 2012 and early 2013, as Congress debated emergency funds to help New York and New Jersey after Hurricane Sandy.

Instead of the lopsided votes of support typical of disaster funding, the $50.5 billion measure was opposed by 179 Republicans and one Democrat, who variously argued that it was full of pork and should be offset with spending cuts elsewhere. Only 49 Republicans joined 192 Democrats in passing the bill in the GOP-controlled House. All of Indiana's Republicans in the House voted against the bill except for Todd Young, who is now in the U.S. Senate.

One of the leaders of the fight against the bill was Sen. Ted Cruz. He and 18 other Texas Republicans who voted against the bill now find themselves demanding federal assistance.

Rep. Peter King, R-New York, and Gov. Chris Christie of New Jersey have both accused Cruz of hypocrisy, and fact-checkers including at The Washington Post have debunked the claim that the bill was full of projects unrelated to disaster recovery and preparedness.

I don't accuse Pence of hypocrisy, as I believe he still would prefer the government cut elsewhere to pay for the disaster funding.

And I also don't think he's wrong for the government to be planning ahead to deal with the sea of red ink that comes with the storm surge and torrential rains.

He's just not thinking broadly enough.

Want Houston and the other cities to come back "better than ever before"? Then Texas might have to embrace the zoning Houston has eschewed and stop developments from being built in flood plains.

And the National Flood Insurance Program—already $25 billion in the red before Harvey—needs to be revamped, not just refunded. Taxpayers are footing the bill as some homes are repeatedly flooded and fixed, in a horrendous cycle of disaster and waste.

According to data from the Federal Emergency Management Agency, a single Houston home valued at $72,400 has received more than $1 million in payouts as it is flooded and fixed. One Baton Rouge, Louisiana, home valued at $55,921 has flooded 40 times, receiving more than $428,000 in claims. It might be time to say "enough" and find a better way.

Instead of spending billions on walls, we need to spend it on rebuilding wetlands that absorb water, new dams and flood controls, better forecasting, and addressing climate change, which contributes to the fact that we've had three 100-year floods in just 12 years.

Remember that infrastructure investment President Trump promised? This might be the time to actually do it.•

Click here to see all of the latest Forefront columns.
__________

Schneider covered Indiana government and politics for The Indianapolis Star for more than 20 years. Send comments to ibjedit@ibj.com.