It could be a conjurer's trick: turning warm gas into chilly liquid.

But at Kinetrex Energy, the conversion is not sleight of hand but a high-tech, multimillion-dollar engineering process at two sprawling plants, one on the northwest side of Indianapolis and the other in Beech Grove. The plants convert natural gas into nearly 2 million gallons of chilled, liquefied natural gas a month, for sale as a green, low-cost alternative to diesel and propane.

Now, the operation, under new ownership since January, is in a hurry to get bigger.

Since being sold by Citizens Energy Group to a private equity firm in Chicago, Kinetrex Energy has roughly doubled its workforce to 40 people. It has pushed from its core market—trucking companies—into agriculture, power generation, asphalt production and other sectors.

And it is in the initial stages of building a third plant in central Indiana to produce renewable natural gas, a waste that's emitted from landfills and agricultural sources, and captured for use as an energy source.

The company revealed plans to build a $20 million plant somewhere in central Indiana during a recent field hearing before the U.S. Environmental Protection Agency.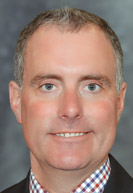 Johnson
Kinetrex CEO Aaron Johnson confirmed the plans in an interview with IBJ, but declined to disclose a specific site.

"We're making as much investment as the market will bear, and we're out looking for additional RNG projects," Johnson said. "So I think there is substantial opportunity."

The company plans to have the plant up and running by January 2019, a move that will add an undisclosed number of jobs and another 7 million gallons of fuel a year to the market, he said.

The investment is the latest sign that new owner Parallel 49 Equity, which has offices in Chicago and Canada, plans to invest in a once-sleepy operation and position it for growth.

Neither Kinetrex nor Parallel 49 would discuss sales, but Johnson said he expects production volumes to grow 40 percent next year.

That's a big shift for the 5-year-old Kinetrex. Under Citizens' ownership, it couldn't always get the money it needed to expand.

Citizens spokesman Dan Considine acknowledged that the utility sold Kinetrex because "it was not in a position to secure the capital Kinetrex needed to continue its rapid growth."

He added: "It is always gratifying to see a company begun by Citizens prosper and contribute to the local and state economy."

Around the country, demand for liquefied natural gas has exploded in recent years, and is now growing at the fastest pace since 2011, according to Bloomberg's Global LNG Outlook. Global demand is expected to rise 8.8 percent this year, to 280 million tons, and reach 479 million tons by 2030.

"That means that global energy giants that have delayed investments in new projects may need to soon embark on a new slate of multibillion-dollar plants, even as they finish constructing the current wave of developments," analysts Ashish Sethia and Maggie Kuang wrote in a September report.

Today, Kinetrex bills itself as the largest wholesaler of liquefied natural gas in the Midwest.

It gets its name from a combination of the words "kinetic" (energy in motion) and "trek" (a long haul).

What the company does is take in huge volumes of natural gas from Citizens, then run it through a series of machines that condense it into a liquid and cool it to 262 degrees below Fahrenheit.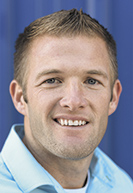 Hopwood
"If you know anything about an air-conditioner, that's all we are, just on a large scale," said Anthony Hopwood, operations director of the Beech Grove plant, as he led a walk around the plant, showing off the refrigerating machines, pipelines, 12-million-gallon storage tank, control room and fueling station.

The plant is heavily automated, with a staff of only a few people per shift to monitor the controls and keep an eye on the machines. In fact, plant employees are nearly outnumbered by wildlife. On a recent visit, a small herd of deer emerged from nearby woods and sprinted around the fenced-in property. A few even made it inside the gate for a moment before high-tailing back into the woods.

The plant is a series of nondescript buildings filled with pipes and ductwork. The machines emit a steady hum as they process the gas.

The condensed, liquid form of natural gas takes up about 1/600th the volume of natural gas, making it economical to store and haul, according to the U.S. Energy Department.

Once it reaches its destination, it is often vaporized back into gas form, and used for a variety of purposes, from heating buildings to drying grain.

Customers are attracted by low prices of liquified natural gas, which sells for about 80 cents a gallon, compared to up to $1.30 a gallon for propane and $1.80 a gallon for wholesale diesel fuel.

Another selling point: LNG burns 20 percent to 25 percent cleaner than diesel, when measuring greenhouse gas emissions.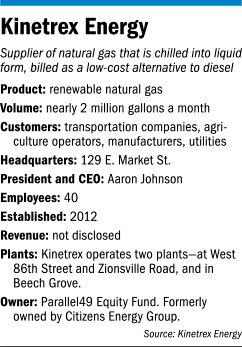 At the fuel pumps at Kinetrex's two plants, tanker trucks drive slowly onto huge scales and fill their tanks, a process that takes more than a half-hour for a single 10,000-gallon truck. The trucks are charged by weight: A full tanker truck can tip the scales at more than 30 tons and cost thousands of dollars for a single fill-up.

The trucks then haul the liquid to customers around the region, including parcel shipper UPS, which uses the gas to fuel its truck fleet, and diesel manufacturer Cummins Inc.

In recent months, Kinetrex has been pushing into the agricultural sector, selling the fuel as an alternative to propane to help large farmers dry grain, heat barns and power various operations.

"Agriculture is extremely energy-intensive," Johnson said.

The farmers store the liquid gas in large tanks, and vaporize it back into gas before using it.

On a recent day, a truck filled its tank at Kinetrex's Beech Grove plant and headed off to Rose Acre Farms in Seymour, one of the nation's largest egg producers.

Rose Acre Farms switched to liquified natural gas in October after previously fueling the boilers at its beanmeal plant with wood shavings. (Beanmeal is a feed for chickens.) The company said a shrinking supply of suitable shavings and new state regulations on air emissions prompted it to change to a cleaner-burning fuel source.

"We explored a natural gas pipeline, but the expense was not feasible for our small plant," Rose Acres officials said in an email. "It became clear that we needed a trucked-in product."

Kinetrex employees say signing up more accounts will translate into more production and eventually more employees.

Johnson declined to say whether the workforce would grow substantially in coming years.

"We'll add what's necessary to support the growth," he said. "But obviously with the growth rates we're seeing, I can't do it with the number of employees I have now."•