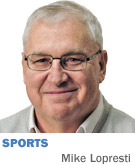 Romeo Langford is coming, climbing the list of all-time high school basketball scorers in this state like a ladder. They can almost hear him now …

In Lebanon, where Interstate 65 spends a few miles as Rick Mount Highway. And in Lewisville, with its sign, "The Home of Marion Pierce." In Dugger, where the memory of Brody Boyd helped keep a high school alive. And Fort Wayne, land of Deshaun Thomas. And Bedford, five miles down the road from Heltonville, where the stone tribute to Damon Bailey still stands.

Five communities, five native sons—the five New Albany's Langford is yet to catch. And five legacies that still shine in various ways. So let's drive a few miles, counting down their positions on the all-time-points list.

No. 5 Mount, and Lebanon, on a Monday night
They call it Memory Hall now, the old high school gym attached to the senior citizens' living center near the courthouse downtown, where Mount once fired up his fusillade in the mid-1960s. The gym is still used, including by a certain local septuagenarian who shows up with his grandkids. Rick Mount still plays? "Of course," said the woman who opened the door to the place for a peek. "He's not dead."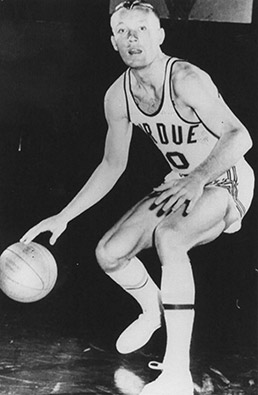 Rick Mount (Photo courtesy of Indiana Basketball Hall of Fame)
The "Rick Mount Highway" sign is so bent on southbound I-65, it's nearly impossible to read. But at the current high school, his uniform is on the wall in the gym lobby, along with a framed copy of the Sports Illustrated issue in which he famously graced the cover. His display is not nearly so large as that of Craig Terrill, class of 1999, who played football for Purdue and for Seattle in the Super Bowl. That has six pictures, three uniforms, two helmets and a football.

But then, Mount is a private man who never has quite taken to the role of civic hero. And it shows.

Current Varsity Coach Albert Hendrix: "He was the greatest shooter in my opinion of all-time. He holds that legacy here, though we're at a point now where a lot of the older people are getting up in years from when he played high school basketball. Rick put Lebanon on the map. Whenever anyone talks about Lebanon, Indiana—you can go all over the United States—it's, 'Hey, is Rick Mount still there? Is Rick Mount still alive?' That's the first question that comes to me, as a coach.

"Rick's his own guy. He will stay to himself most of the time. The girls program and the boys program here are both very blessed because he spent time with our kids years back. He'd come to some games a few years ago, but it's tough when you're in his position. You come to try and watch something—everybody knows you, everybody wants to meet you. It became hard for him.

"There are times when you can walk up to Rick and have a conversation with Rick. And there are times Rick is that private guy. [The current players] probably know the name. But as far as really knowing what Rick meant to Lebanon, probably not."

Once, Mount could have owned Lebanon, right? "Absolutely. When he finished playing basketball, he had that legacy around here. Still that legacy exists, but at his age, he doesn't want to own the town now. Rick could have run for mayor, and been your mayor."

No. 4 Boyd, and Dugger, on a Friday afternoon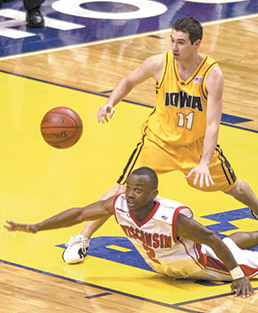 Brody Boyd (AP photo)
There's a picture of a scoreboard at the Uptown Tavern, next to the railroad tracks in Dugger. It's from a game between Dugger and Hickory that was played only on film. Dugger was the victim of the picket-fence play in "Hoosiers," which is 1A among famous basketball moments in this southwestern Indiana town.

1B is the career of Boyd, who led Union to the state championship game in 2000. How big is he? Take a look at Dugger Union High School. It still exists. That's how big. The corporation decided to close the school in 2013, but the locals put up such a fuss—driven by a sense of community identity, fueled heavily by sports and most especially the legacy of Boyd—that it was reborn as a charter school. Union has kept the doors open, but not as an IHSAA member, so the Bulldogs play each year with no sectional at the end. Meanwhile, Boyd is still around town and does private basketball tutoring, but rarely comes to games.

Joe Pigg, Union's boys' coach. And girls' coach. And athletic director:
"You can't imagine what that was like. People fought extremely hard and are still fighting.

"For a small town, sports here are really important. Even when they were going to close us, some of the first things that came up: 'We're not losing football, either.' People are blown away we still have football. The basketball and pride and the success Brody had had a lot to do with it.

"We used to have his pictures in the hallway here, but when they were going to close us, people were worried because they knew North Central (the school Union was to be rolled into) was coming in to take everything. People grabbed that stuff to make sure he got it."

Pigg said Boyd's pictures used to be in the restaurants in town, but the restaurants are gone. The old-timers remember Bob Knight and Steve Alford showing up in Dugger to recruit Boyd, who settled on Alford's Iowa. As for the current players, Pigg said, well, they don't quite understand.

There's big news in Dugger. Pigg had just heard from the IHSAA that the school can apply for reinstatement. Sometime soon, Brody Boyd's alma mater will be back in the sectional.

"Even as a coach and being 49 years old, I got goose bumps," Pigg said. "To the kids and this community, that's what they're waiting on. Just that feeling of being back."

No. 3 Thomas, and Fort Wayne, on a Friday night
In the office of first-year Coach Will Hubertz, there's a large poster of Thomas with his four-year scoring averages for Bishop Luers' last decade: 29, 28.6, 30.3, 31.8.

"This is from an outsider's perspective from somebody just coming in, he's that poster child of what the potential is for a Bishop Luers basketball player," Hubertz said. "He kind of put the basketball team on the map. From then on, there's been a target on Luers' back, just wanting to beat the team that Deshaun played for. Everything is still referenced back to 'when Deshaun was here, when Deshaun was here.'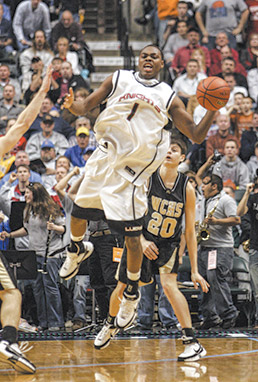 Deshaun Thomas (AP photo)
"He brought basketball to Luers."

Hubertz's assistant, Zach Kuhn, who played a season at Luers with Thomas, seconded that motion.

"He brought basketball to life.

"Deshaun exploded onto the scene. I don't think in Fort Wayne since I've been alive that I've ever seen anything like it. Sellout games on Tuesday night.

"He's the standard. Our kids, when they come in, they see the poster of Deshaun. They look at the numbers and say, 'How do I get to be like him?' I know teachers here love him because he came in early in the morning to work on his grades to get to Ohio State. As a person, he's still revered around the school."

Thomas now plays pro ball overseas. His memorabilia shares a trophy case at Luers with Jaylon Smith, who played football for Notre Dame and now is with the Dallas Cowboys.

Thomas "made players want to come here," Hubertz said. Luers could use another boost. At last check, Deshaun Thomas' old team was 1-14.

No. 2 Pierce, and Lewisville, on a Saturday morning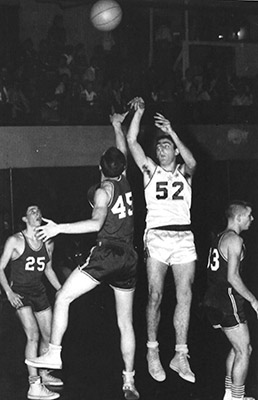 Marion Pierce (Photo courtesy of Indiana Basketball Hall of Fame)
The old Lewisville High School is long gone. A house now sits on the site on the north edge of town, built by … Marion Pierce's brother. Legend has it the circular driveway used to be the school track.

A mile north is Tri High School, which opened in the late 1960s, not long after Pierce's march to the top of the state's all-time scoring list. There is nothing in Tri that displays the name of Marion Pierce.

"We should probably get that done," said Athletic Director Bryan Peggs, taking time out from running a wrestling sectional. But don't get the wrong idea; Pierce's stature is very real here. He lives in town, owns a bunch of rentals, operated a business. His 1961 sectional trophy is downtown in the Guyer Opera House, where the signs still promote a Tri High Christmas show.

Peggs: "His grandchildren go to school here. You'll see him at a lot of the girls' games and boys' games; anything his grandchildren are involved in, he comes to. You see him every night sitting down on the front row.

"We have officials come in and they say, 'Hey, is Marion Pierce still alive?' I'll say, 'He's sitting right over there.' We had an official this past week go over and talk to him.

"He'd give you the shirt off his back if you needed it. He's just a big, friendly guy that gives you a bear hug. He's got hands like catcher's mitts. The players here know who Marion Pierce is, absolutely. You go to Lewisville; it says home of Marion Pierce. Kids have swam at his house. He's just a big part of our community and always has been and always will be."

Peggs said there are many who hope Langford doesn't catch Pierce, so the "Henry County Hurricane" can stay at No. 2. It was bad enough, watching him drop from No. 1.

"If there would have been a three-point line back then, Damon Bailey wouldn't have had a chance."

No. 1 Bailey, and Bedford, on a Friday morning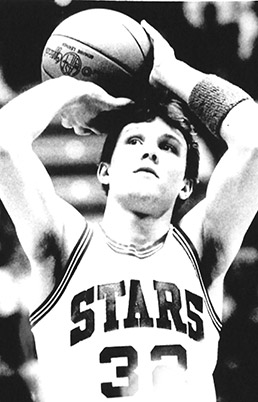 Damon Bailey (Photo courtesy of Indiana Basketball Hall of Fame)
Can it really be 28 years since Bailey led Bedford North Lawrence to the state title before 41,000 in the Hoosier Dome? A long time ago, but the Bailey saga continues. The BNL girls repeated as state champions in 2014, with Damon coaching and his daughters playing. Now he's an assistant with the boys, and son Brayton is a star as a sophomore.

Varsity Coach Matt Seifers: "You're still in a community that lives and dies for basketball. To put it in perspective, we had an open gym Sunday night for our fifth-, sixth-, seventh- and eighth-graders. We had 93 kids on a Sunday night. Last Saturday, there were over a thousand people in the gym for the fourth- and fifth-grade championship. So with that, it means his legacy is even bigger than probably what it would be in another community."

The year after Bailey's state title in 1990, the girls produced an unbeaten state champion. "Now we're all coaching all those girls and all those boys of those parents," Seifers said. "Every kid wants to be involved. That's the great part about it. There's a hundred kids out there who want to be the next Damon Bailey. That's still alive. The hard part is, everybody in the community expects you to win the next state championship."

If New Albany advances as far as the state championship game and gets no sectional bye, Langford will still have to put up nearly 42 points a game to catch Bailey. Highly unlikely. But still, it's something Bedford keeps a wary eye on.

"There's enough people down on the river telling everybody what it is every day; you don't have to keep track very hard," Seifers said. "I'll guarantee you this—Damon couldn't care less.

"It's interesting to see in the same time frame that Romeo is working his way up, you have Damon who's still involved as an assistant and his son who was all-conference with Romeo last year. Kind of an interesting mix of things going on."

Fate is on a roll. New Albany's opponent for Langford's senior night on Feb. 16? Bedford North Lawrence, so Bailey will be in the house. And the two teams might meet again in the sectional. Seifers joked it's the coach who feels the heat.

"I'll be blamed for not having the game plan to slow him down."•

__________

Lopresti is a lifelong resident of Richmond and a graduate of Ball State University. He was a columnist for USA Today and Gannett newspapers for 31 years; he covered 34 Final Fours, 30 Super Bowls, 32 World Series and 16 Olympics. His column appears weekly. He can be reached at mjl5853@aol.com.