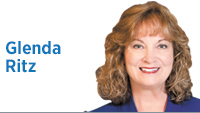 Our elected officials and members of the General Assembly, both Democratic and Republican, think they are taking action to solve a teacher-shortage problem by requiring public school districts to have only 90 percent licensed teachers serving our Indiana students.
Senate Bill 387 is going to pass, and members of the public really don't realize the effect this will have on student learning. The Legislature should not be allowed to take such action without first surveying parents as to whether they want their children taught by unlicensed persons with no requirements.
Some of the data used in support of this action comes from our elected superintendent, who says it might be a better option for school districts than asking the Department of Education to issue emergency permits to individuals when certified licensed educators can't be found. In 2016-2017, DOE issued 2,835 emergency permits. Given that there were 79,223 educators employed in our schools, this means 3.6 percent were teaching on an emergency permit.
School districts request an emergency permit in a content area for which the district is experiencing difficulty staffing the assignment with a properly licensed educator. The emergency permit is a temporary credential issued to a school corporation. The applicant must possess the minimum of a bachelor's degree from a regionally accredited university to be eligible. The individual holding the emergency permit must make a commitment to work toward completion of an approved program to either add the content area of the emergency permit to an existing license or to obtain an initial practitioner license for the content area.
The emergency permit is valid for one school year. A school may approve an application for a renewal of an emergency permit annually as long as the holder can meet renewal requirements by providing proof of continuing progress toward achieving full licensure in the content area on the permit.
The state has recently issued permits in areas in which students face high-stakes testing—elementary, language arts, math and science—in addition to the longtime-shortage area of special education. And permits are focused mostly in our higher-poverty areas such as South Bend, Indianapolis and Evansville.
Indiana has five paths toward licensure: traditional college training, transition to teaching, advanced degree, career specialists and workplace specialists. Instead of allowing up to 10 percent of unlicensed individuals in front of our students, there should be a concentrated effort to support emergency-permit individuals as they pursue a licensing path. Schools should seek out potential teachers and assist them through a pathway toward licensing, and build their own high school career programs to support potential teaching candidates.
I strongly urge public school districts not to employ unlicensed teachers in our classrooms. Use the emergency permit if you must, and put in supports toward licensing. School districts will have to consider the ramifications of hiring unlicensed teachers and the impact it would have on liability, teacher pay inequity, and most important, student learning. Public school districts must maintain a stance that licensed teachers will be teaching our students.•
Click here for more Forefront columns.
__________
Ritz, a Democrat, is a former state superintendent of public instruction. Send comments to ibjedit@ibj.com.
Please enable JavaScript to view this content.