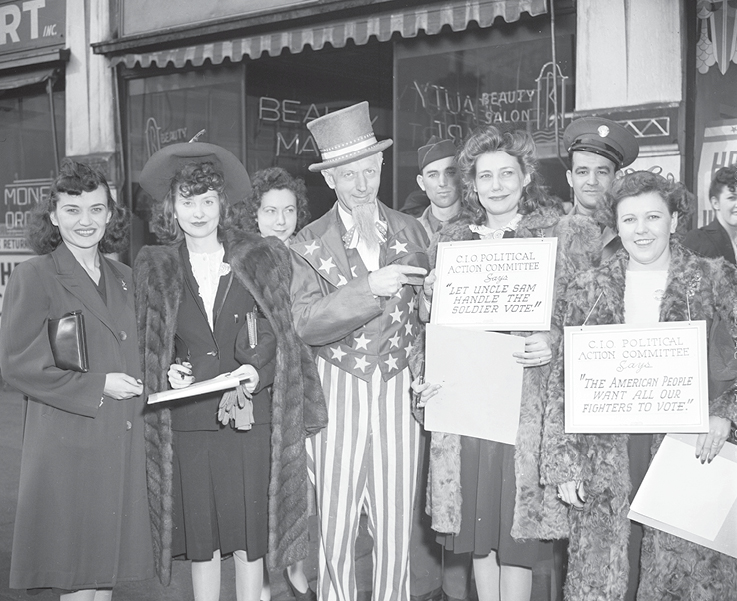 On Jan. 27, 1944, an Uncle Sam character joined members of the political group Congress of Industrial Organizations—called C.I.O.—on Monument Circle to generate support for pro-labor candidates. The national group was initially part of the American Federation of Labor but broke off to become the nation's first political action committee after the Smith-Connally Act of 1943 forbade unions from using dues to support political candidates. In 1955, the group rejoined the American Federation of Labor to form the AFL-CIO.
Sources: Indiana Historical Society, AFL-CIO
The photo is courtesy of the Indiana Historical Society and is part of the Larry Foster Collection. More images are available at images.indianahistory.org.
 
Please enable JavaScript to view this content.