Are the Trump administration's imposed and proposed tariffs good for the U.S. economy?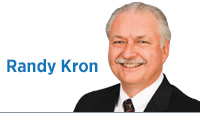 Newly introduced and proposed tariffs, particularly between the U.S. and China, have gained significant attention in the media and in business circles. Indiana's farmers also have been speaking up and following the discussion closely.
The U.S. agricultural economy is heavily reliant on the export market. America's farmers are efficient and they produce more than can be marketed and sold domestically. If a large portion of the Chinese market is lost due to sanctions, it will take a considerable amount of time to replicate or replace.
In recent years, Hoosier farmers have benefited from the expansion of trade markets and have relied on those markets to maintain or grow their farms. The total export value of Indiana's agricultural goods has grown steadily with the increase in trade opportunities. According to the U.S. Department of Agriculture, the value of Indiana agriculture exports in 2006 was $2.3 billion. In 2016, the most recent year for which data is available, the total value was $4.6 billion.
The agricultural industry is a pillar of the U.S. economy. When U.S. trade with China is examined, it is easy to see that volatility in that market will impact the U.S. economy. The USDA reports that trade to priority Asian markets represents 34 percent of the total agricultural exports. The United States exports $21.4 billion worth of agricultural goods to China, compared to $25 billion across seven other Asian countries, including Japan, India, Vietnam and Indonesia.
When the U.S. announced proposed tariffs on nearly $50 billion worth of Chinese products in the technology sector, the Chinese retaliated with tariffs aimed at top-value American exports—agriculture products. We have already seen effects from the initial 25 percent tariffs China enacted on U.S. pork, wine, fruits and nuts. The tariff on pork certainly hit close to home, as Indiana has many pork producers. The U.S. exports about $1 billion worth of pork to China annually.
What's more troubling are the looming second-tier tariffs China has proposed. That second-tier list of products targeted for tariffs hits more agricultural products including beef, ethanol and soybeans. Soybeans are the elephant in the room.
Of the $21.4 billion worth of agricultural goods the U.S. exports to China, $14 billion—or about 66 percent—are soybeans. Indiana exported $1.7 billion in soybeans around the world in 2016, and in keeping with the national trend, a majority of those beans went to China.
If the U.S. and China can't come to terms over their dispute at the conclusion of a public hearing on May 15, the United States' proposed tariffs would be enacted and China's would likely follow. That outcome would not be ideal for Indiana's farmers and consumers. Food prices would rise and some farms would be in jeopardy of failing.
The agricultural economy is already in a downturn with farm income now 50 percent lower than it was just four years ago. American farmers are dealing with a global surplus of commodities, which makes the risk of facing tariffs from such a large export market a real concern. Agricultural producers in the U.S. and Indiana need all viable markets in order to sell their products and to stay afloat.•
Click here for more Forefront columns.
__________
Kron is president of Indiana Farm Bureau.Send comments on this column to ibjedit@ibj.com.
Please enable JavaScript to view this content.