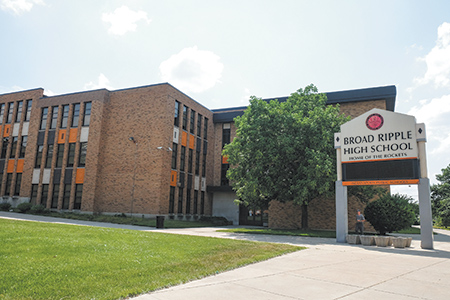 Broad Ripple High School and the 16 acres it sits on are generating a lot of interest from developers, given its proximity to the heart of the village and the abundance of nearby apartment construction.
The high school will shut its doors at the end of the school year June 8 as part of an Indianapolis Public Schools plan that will also close John Marshall Middle School and convert Arlington and Northwest High School campuses into middle schools.
An IPS report estimates the Broad Ripple High School property could command $6 million to $8 million—a tidy sum for a district searching for ways to close a budget deficit projected to top $45 million next year.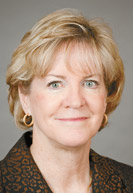 Hohmann
"Ever since the decision to close the schools, I have gotten a number of inquiries, and I continue to get them, so there's definitely a lot of interest," said Abbe Hohmann, president of Site Strategies Advisory LLC.
Hohmann has represented IPS in its efforts to sell surplus property that the shrinking school district is unloading, including the former Coca-Cola bottling plant site in the northeast quadrant of Massachusetts and College avenues. Wisconsin-based Hendricks Commercial Properties paid $12 million for the 11 acres and is converting the building and land into its $260 million Bottleworks mixed-use project.
But a state law could prevent the Broad Ripple High School site from fetching top dollar. It requires school districts with vacant school buildings to make the properties available to charter schools for two years before selling to other buyers. The catch: Charter schools typically have the option to buy empty school buildings for $1.
IPS spokeswoman Carrie Cline said the school district is withholding comment on the Broad Ripple situation until after the school year ends, "out of respect for the students and teachers." IPS Superintendent Lewis Ferebee has said, however, that he plans to seek relief from the law next legislative session after an attempt to exclude IPS from the law was stripped from a bill this year.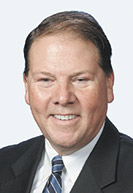 Reller
If IPS is unsuccessful, it potentially could lose out on millions of dollars for a site that suddenly is becoming more attractive to developers. The 385,000-square-foot building on the south side of Broad Ripple Avenue sits at the east end of the retail strip, where village leaders hope to establish a gateway to bookend College Avenue, which is anchored by The Coil mixed-use development.
Plans for an eastern gateway already have received a boost from local developer Zinkan & Barker Development Co. Zinkan bought the one-acre property on the north side of the avenue east of the high school, now home to a billboard and small retail building. The developer has received approval to proceed with a $10 million project featuring 35 apartments and 7,000 square feet of ground-floor retail.
Ross Reller, senior vice president and director of land services at Resource Commercial Real Estate, sold the land to Zinkan & Barker.
"It's already highly sought after," Reller said of the high school property. "I know a number of developers that desire an opportunity to get into the Broad Ripple market."
One of those is Indianapolis-based TWG Development Inc. Company co-founder Tony Knoble said, "We are very interested in the property," but declined to elaborate.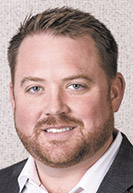 Knoble
TWG in recent years has converted several local school buildings into apartment complexes. Its projects include Eagledale Senior Apartments, Lawrence Senior Apartments, Morton School Senior Apartments, Stetson Senior Apartments, and Wexford on the Park.
The developer has under contract 4-1/2 acres at the corner of East 16th and Yandes streets, where it has agreed to pay $2.75 million for the property that houses IPS' facilities management department. Plans call for 268 apartments and 5,000 square feet of retail.
TWG also has purchased from IPS an old Ford plant for $1.65 million and is converting the 200,000-square-foot structure on East Washington Street into 132 apartments, 6,000 square feet of retail, and office space for TWG's headquarters.
Broad Ripple's leadership, though, hopes the high school retains an educational use, to preserve an "asset" the town has enjoyed since 1886. A survey of 700 residents showed the majority want the high school to remain "scholastic in nature," said Joshua John, president of the Broad Ripple Village Association.
They might get their wish. Purdue Polytechnic High School, Purdue University's charter school, and Herron High School both have expressed interest in the building, John said.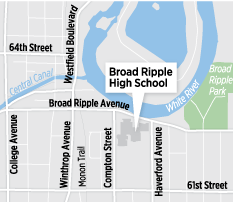 Purdue Polytechnic is moving for the 2018-2019 school year from the downtown Union 525 building a couple of blocks east of Lucas Oil Stadium into the fourth floor of Circle Centre mall. Herron, at East 16th and Pennsylvania streets, is set to open its Riverside High School this fall in a former naval armory on the White River at West 30th Street.
"We'd like for those schools to go in there," John said. "They both want to be there, but they would not be able to fill the entire space."
Broad Ripple officials envision a mixed-use component at the building, with the schools above a first floor filled with offices, perhaps even one for the village association, he said.
There's no denying, however, the location's attractiveness to developers who want to convert the property into a mix of apartments and retail. The Monon Trail is only a block west.
"I think a lot of people feel that IPS should be able to sell" the high school, Hohmann said. "It's important to their overall financial health. The city would benefit, too, by it being put back on the tax rolls."
Near the Monon, to the north, the $18.9 million River House Broad Ripple mixed-use project at 6311 Westfield Blvd. is under construction. The six-story building being developed by Todd Morris of Birch Tree LLC will feature 105 apartments and 5,000 square feet of retail.
North of that, and on the west side of Westfield Boulevard, J.C. Hart Co. Inc. is preparing to build a $23 million mixed-use project with 130 apartments and 5,000 square feet of retail on the Rogers Pools property at 6364 Westfield Blvd. Dubbed The Line, in reference to the Hoosier Line train that once traveled the Monon, the project will feature two buildings that each will include two stories of parking topped by two stories of apartments.•
Please enable JavaScript to view this content.