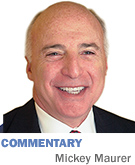 I welcomed a special guest to "Mickey's Corner" at the Jewish Community Center the evening of Sept. 2. My guest was Will Shortz, the crossword editor of The New York Times and the riddle maven we love to listen to every Sunday morning on National Public Radio.

Shortz graduated from Indiana University as the only person known to hold a college degree in enigmatology, the study of puzzles. He designed his own curriculum. Later, he earned a degree from the University of Virginia School of Law.

In order to engage this bright, creative genius, I conceived a challenge that I present to you now. It's a two-part game called My Word.

The answer to the first part will be a four- or five-letter word that, when rearranged and confined by the two letters in the word "my," will present a different word whose definition I provide. Each ultimate answer will begin with the letter "m" and end with the letter "y". The word you unscramble, of course, will be in the middle, hence the name My Word. Let me demonstrate: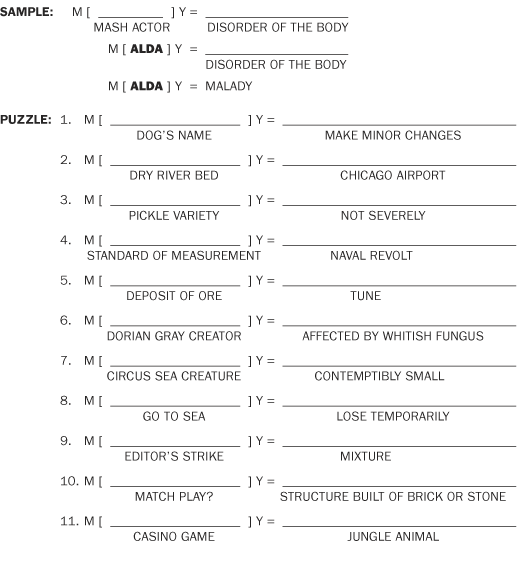 I will be happy to provide hints if you e-mail me at the address below.

The "Mickey's Corner" episode with Will Shortz will air on WXIN-TV Channel 59 at 6 p.m. Sept. 20 and at noon Oct. 3.

(Find answers in the A&E section of next week's IBJ.) •
__________

Maurer is a shareholder in IBJ Corp., which owns Indianapolis Business Journal. His column appears every other week. To comment on this column, send e-mail to mmaurer@ibj.com.