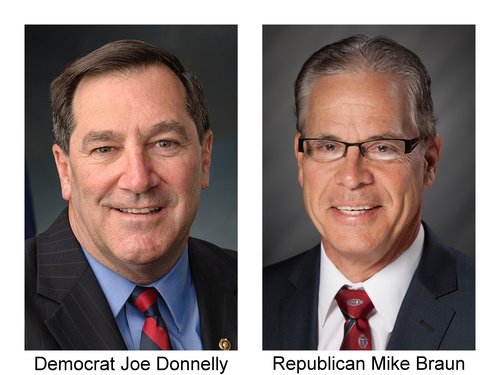 The money flowing into a competitive U.S. Senate race can weave an intricate web of sources.
Arguably the easiest—and possibly the most transparent way—is for an individual to give directly to a candidate.
But individuals can also give through a variety of conduits, including joint fundraising committees, party committees or political action committees, which can then distribute the funds to candidates or other political committees. Each type of fundraising group has its own Federal Election Commission reporting requirements and regulations.
Corporations also have several options available, with many choosing to establish separate PACs to handle political involvement.
And sometimes the money in a race doesn't ever touch a candidate. Outside organizations, like super PACs, often play a role in the most competitive races but raise and spend money independently from the campaigns because they can't donate directly to a candidate.
"Maybe more so than before, if you want to spend money on politics, there are plenty of places to put it," said Chad Kinsella, assistant professor of political science at Ball State University.
In Indiana's U.S. Senate race between Democratic incumbent Joe Donnelly and former state lawmaker Republican Mike Braun, 13 outside super PACs have tried to influence the general election.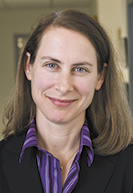 Krumholz
Another three invested in the Republican primary, in which Braun defeated U.S. Reps. Luke Messer and Todd Rokita.
Both Donnelly and Braun also have ties to multiple joint fundraising committees that are helping raise money not only for their campaigns but also for candidates in other competitive Senate races across the country.
And nearly 130 PACs have given the maximum of $10,000 directly to Donnelly, while seven have maxed out their donations to Braun.
"They like to give to the person who is in the position to help with their legislative agenda now," said Sheila Krumholz, executive director of the Center for Responsive Politics. And that means incumbents. "They don't gamble as much."
Joint fundraising committees, which are established as a way to combine fundraising efforts for multiple candidates and other committees, are regularly used by both parties, though.
Each beneficiary affiliated with the committee receives a predetermined percentage of each donation, assuming the donor has not reached its federal contribution limit with that recipient.
Krumholz said these committees are convenient for deep-pocketed donors because they allow them to give one big donation, rather than multiple small ones. Plus, they give candidates access to more donors.
"It's not a way to give extra to a candidate, but it is a convenient way for a donor to give if they want to fund the slate or the delegation," Krumholz said.
But the biggest amounts of cash in a race come from the super PACs, which tend to get their funding from some of the wealthiest donors and do not directly give money to candidates.
In fact, super PACs are not allowed to communicate or coordinate with a candidate's campaign, but the groups are allowed to raise and spend unlimited amounts of money.
These outside groups have poured $14.4 million into Indiana's Senate race so far, but a couple of major players haven't gotten involved yet.
The powerful Koch network, for example, has been absent and could stay out given Braun's support for some of President Donald Trump's actions, like imposing tariffs—a policy decision the Kochs do not agree with.
Americans For Prosperity, the organization backed by the Koch network, has been involved indirectly, though. In July, the group launched a six-figure campaign to push Donnelly to vote for U.S. Supreme Court justice nominee Brett Kavanaugh.
Kinsella said he doesn't think the Koch network's lack of involvement in the Senate race will have a big impact on Braun, though, because the money will come from elsewhere.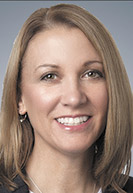 Hallowell
"There will be resources available," Kinsella said. "As long as someone is willing to spend money, which it seems like they are, then I think that void will be filled."
On the Democratic side, a major group missing so far this election cycle is the Democratic Senatorial Campaign Committee. But the group is expected to be involved in the fall. The DSCC, the major organization supporting Democratic candidates for U.S. Senate, has reserved $6.9 million worth of TV-advertising time, according to a competitive buying report obtained by IBJ.
"Democrats do have a tougher map for the Senate this year," Kinsella said. "The Democratic Senatorial Campaign Committee is going to be really busy, and they're going to be a little more stretched, I think, but they'll be involved. I think the money will be there."
Jennifer Hallowell, president of government affairs and consulting firm Hallowell Consulting LLC, said not to read too much into what groups have or have not been involved yet, because there is still plenty of time for that to change.
"There are a handful of very well-funded organizations that are playing in different parts of the country," Hallowell said. "Whether one is in or out in a particular state may not be as meaningful or symbolic as some might think. … They may change their mind."•
Please enable JavaScript to view this content.