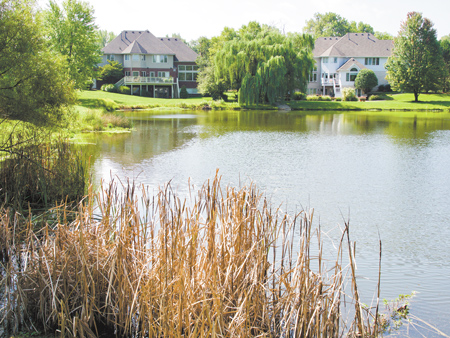 While Indiana cities and towns deal with a new state law that limits their ability to restrict short-term rentals, some neighborhoods are taking the matter into their own hands.
At least one neighborhood association in Carmel has already banned short-term rentals, such as those offered by Airbnb and VRBO.
And a local attorney who works with associations said he's talking with clients in Carmel, Indianapolis and Westfield who are looking to implement similar restrictions.
"There are some homes that could make a great Airbnb, but I think there are neighborhoods where it's not appropriate," said Don Kellner, a board member for the Cheswick Place Homeowners Association in Carmel, which this June banned vacation rentals.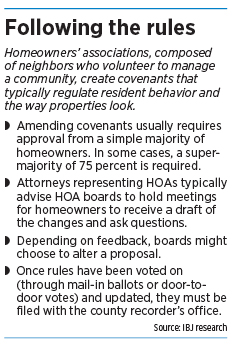 Such rules—which typically ban rentals shorter than 30 days—are becoming more common among homeowners associations as the popularity of Airbnb and other short-term rental websites continues to rise.
Airbnb reported that Indiana renters hosted 175,000 guests in 2017, who collectively earned more than $21 million by making their spaces available to travelers. Indianapolis hosted 73,000 Airbnb guests, while Carmel hosted 1,500 and Westfield 1,200.
Members of the Cheswick Place association told IBJ their residents were concerned about safety and the potential for decreasing property values. The community's homes range in value from $600,000 to $900,000, and members said the neighborhood isn't suitable for vacation rentals (although the association does allow long-term leasing).
The move comes months after the General Assembly passed a law that curtails local governments' ability to restrict those who rent out their primary residences on short-term-rental websites. The law, championed by Rep. Matt Lehman, R-Berne, does allow cities and towns to pass restrictions—such as requiring a permit for rentals or adopting noise and nuisance ordinances—on secondary homes.
Municipalities that passed ordinances before Jan. 1 are not affected by the law.
But it's still unclear whether an ordinance Carmel passed Jan. 8 is grandfathered in. Under that ordinance, residents have to apply for a variance to list their homes on a short-term-rental site—and a variance is available only to owners who live in their homes. That's meant to prevent investors from buying properties for the sole purpose of renting them.
At least one Carmel resident has requested a variance.
The state law does not restrict homeowners and condominium associations from restricting short-term rentals.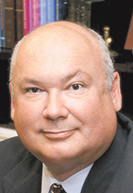 Murray
With that provision and Carmel's ordinance in mind, the Cheswick Place Homeowners Association board got to work amending its covenants, conditions and restrictions—the rules that regulate what's expected of property owners.
The board decided short-term rentals should be prohibited for several reasons. First, Kellner estimated the rentals could decrease nearby property values by $40,000 to $50,000. Other reasons included the safety of residents, especially children, and the general nuisance of having non-residents coming and going in the neighborhood.
Legal advice
Tom Murray, a partner at Indianapolis-based Eads Murray & Pugh, a law firm specializing in homeowners association laws, said those factors are among the top concerns many residents have about short-term rentals.
For the past 20 to 30 years, Murray said, homeowners associations have been interested in tighter overall rental restrictions and have taken action to cap how many homes in a community can be rented at one time or have created a waiting period to ensure property owners aren't purchasing a home for the sole purpose of leasing it.
Suddenly, he said, associations are zeroing in on short-term rentals.
"Some communities are feeling that the short-term rentals are a very significant problem just because of the possible rapid turnover of occupancy and the neighborhood has no idea who is in the unit for the weekend," he said.
Murray's firm represents about 800 homeowners associations across central Indiana, stretching as far north as South Bend and as far south as Jeffersonville.
More and more, he and his partners are receiving requests for assistance to impose some type of rental restrictions, he said.
In some cases, community associations might ban rentals outright, but some don't mind long-term rentals and want to ban only those of fewer than 30 days.
In Cheswick Place, for example, several homes have long-term tenants, who become party of the community. Those renters will be more invested in the neighborhood than someone only in town for a weekend, said board member David Morton. Long-term tenants also have time to familiarize themselves with the neighborhood rules and expectations. With that in mind, Cheswick Place amended its covenants to ban only short-term rentals.
Eads Murray & Pugh helps homeowners associations through the amendment process, which is not always easy. In most cases, a majority of homeowners in the community have to agree to the change; sometimes, the association rules require a supermajority, Murray said.
In Cheswick Place, 75 percent of the 150 homeowners had to vote in favor of the ban, Morton said.
The board launched the amendment process by notifying residents by email and mail a month before a meeting where they would vote on the change. Board members knew it would be difficult to get enough owners to the meeting to vote, so they also mailed a proxy ballot with the notice.
And in the weeks leading up to the meeting, they canvassed the neighborhood to solicit more votes, Kellner said.
In the end, 95 percent of the votes submitted were in favor of banning short-term rentals, Kellner said. Generally, residents were "absolutely" supportive of the proposal, he said.
Thinking ahead
Some neighborhood associations restricted or banned short-term rentals, also called transient rentals, long before the rise of Airbnb and other platforms, said Dawn Bauman, senior vice president of government and public affairs for the Community Associations Institute.
Some such restrictions date back as much as 30 years—to when associations were becoming prevalent—and they were meant to address lending policies.
The Federal Housing Administration and some mortgage lenders have long taken stances on short-term rentals, she said.
For example, the FHA prohibits transient housing and does not guarantee loans in condo associations that permit rentals of less than 30 days. Secondary mortgage firms Freddie Mac and Fannie Mae do not secure mortgages on projects that act as a hotel, according to the Community Associations Institute.
As the number of community associations that ban short-term rentals rises, Bauman said, it's important that property owners learn the rules of the community in which they live or plan to purchase a home, she said.
"I want to reinforce that short-term rentals are great. But for some community associations, it's just not ideal for that specific community," Bauman said. "Residents are the ones who can choose what's best for them. That's where the decision making is best held."•
Please enable JavaScript to view this content.