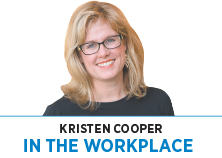 Building technology is complex, expensive, time-consuming and totally exhilarating! Here are some guidelines for the non-technical founder that will take your idea from dreamy possibility to viable product. If you follow these steps, and do the work, you might very well go from being a big thinker to an accomplished founder.
Build in your area of expertise.
If it's your first time starting a company, you might want to consider building a solution in an area with which you are deeply familiar. When solving a problem within your purview of expertise, you have a significant advantage. Guessing what doesn't work requires validation, whereas knowing what doesn't work provides a data point.
Understanding the behavior of people and processes within a particular industry will enable you to design a more effective and meaningful product. Industry credibility also helps when selling the application to an investor or customer.
Let the data drive you.
You don't begin by writing an algorithm. You begin by understanding how the market perceives the problem you are trying to solve. If the data from interviewing and surveying prospective customers indicates that your target market wants, needs and is willing to pay for your technical solution, you might have a viable idea for a scalable tech company.
In the tech world, this process is called "customer development." Too much time and money is wasted creating supposedly "innovative" apps that don't have an audience clamoring for them. Market data determines why and how you build technology.
Non-technical founders can easily build a question set that collects information about how people experience the problem, as well as how much time and money they are willing to invest in solving that problem. Interviewing and surveying prospective customers will validate assumptions and surface patterns and provide new and necessary insight about which direction you go in next.
Sketch.
If you have documented a business process for your job, you have all the credentials you need to begin sketching out how your technology would work.
What does the home page look like? What kind of information does the user need? What kind of action do you want the user to take next? Think about all those "choose your own adventure" books you read as a kid. If you're on a website (or in an application) and click on "X," what comes next?
One of my favorite ways to visualize a new concept quickly is to whiteboard each screen, photograph the image, then transfer it into a PowerPoint presentation. You can organize the imagery so that the next slide follows where the user would go. It's a great way to help explain what's in your head to developers, designers and potential investors.
Find a trustworthy technical partner.
While the idyllic scenario would be to find a technical co-founder, that is much easier said than done. A technical co-founder is typically an equity partner who will design and develop the technology. This person is very difficult to find given the shortage of senior-level developers in the world. So, these folks are frequently in demand, highly paid and probably working long hours already.
A short-term alternative is to work with a software or product-development firm. A team of smart and committed minds will have the capacity to provide a broader bench of experience than a single individual.
Pros: They know what you don't know, have an impressive portfolio of work, have trained full-time staff themselves, have designers on the team, and will work within your timeline. Cons: Development firms are expensive. Just like any other profession, there are good firms, great firms and those best to avoid. Asking for referrals from executives in the tech space along with checking references should help you find a trustworthy technology partner.
You can meet experienced developers and tech execs at the following meetups: Girl Develop It, Women & Hi Tech, Ladies in SaaS, PowderKeg, PitchFeast, indy.rb, IndyPy, Indianapolis/Broad Ripple/Fishers Code and Coffee, and The Startup Ladies.
Normalize cost.
Founders are typically wildly optimistic, a little naive, and often go over budget despite their best intentions and detailed planning. Building technology is expensive. That shouldn't stop you, but it should guide how you go about securing the budget you need.
Transformational tech companies are not built in a weekend and then sold for a billion dollars a month later. Useful technology requires deep intellectual, psychological and financial commitment from founders.
If you have the industry experience and are committed to solving a problem, go find a whiteboard and start sketching.•
__________
Cooper is the founder and CEO of The Startup Ladies.
 
Please enable JavaScript to view this content.