Is the current state of political campaigning toxic for democracy?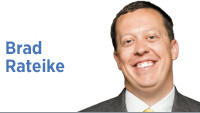 Unlike a college basketball season, "politics" is a year-round competition in which winners and losers are named frequently, not just during an election. A political figure may win an election but can lose a discussion at a council meeting or be defeated during a legislative vote. If you're a Purdue University basketball fan, you can choose not to care about Indiana University basketball and avoid news coverage and conversations about IU with little or no consequence. However, because of what's at stake in the political world every day, a bare minimum of engagement is generally required (or at least recommended) of everyone who can vote.
When political campaign season arrives, you can try to ignore it, but you really can't hide from it. Technology has turned political campaigning into a sophisticated art and science, enabling candidates to target likely voters with impressive accuracy. This leads to campaign "fatigue" and why so many voters are thankful the midterms are over. It's also why the post mortem of every election includes analysis about whether the tone of campaigns has become too toxic for our democracy.
I start with the belief that any opinion, shared with enough intensity, can become toxic. If you're talking about your favorite sports team and you're too aggressive in your approach, you will alienate people. The delivery often matters more than the content. Political campaigns shouldn't get a free pass on their tactics, nor should they automatically be condemned because they can be controversial. But I believe voters are smart enough to know not to take everything they hear as gospel. The more ridiculous the statement, the more likely voters may be to do their own homework. On the other hand, let's not discount the elevation in voters' blood pressure after seeing five political ads in a row every time they watch the news.
In politics, as in business, if you don't define yourself to your audience, someone else (your opponent) will define you. Also, in a campaign, if you're not playing offense, you're likely on your heels playing defense. And finally, campaign professionals know that when opponents attack, candidates need a proportional response in the same manner and with the same ferocity. Candidates have their reputations to defend and it's their job to do everything within their power to manage that reputation. That's why truly "positive" campaigns are rare.
We watch a version of the same movie every few years. Candidates announce they are running for elected office, hopefully to do something and not just to be something. They lay out a vision and discuss what they stand for and what they want to accomplish. Then the punches begin. Sometimes campaigns overplay their hand, but occasionally the tone and tenor are just about right. I don't endorse extreme behavior by any campaign, but I'm a realist. I understand that in a country in which the First Amendment protects free speech, there are very few referees in politics. That seems to be by design and why three out of every four years we live through the next cycle and have this discussion all over again.•
Click here for more Forefront columns.
__________
Rateike is founder and owner of BAR Communications and served as director of cabinet communications for President Donald Trump. Send comments to ibjedit@ibj.com.
Please enable JavaScript to view this content.