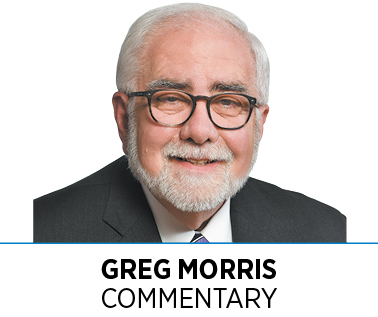 When was the last time you purchased or leased a vehicle? If it was in recent years, chances are good you took home a pickup truck, van or SUV. In 2017, U.S. auto sales totaled 17.3 million units. Of that amount, approximately two-thirds was trucks and SUVs, and one-third was sedans. The sales mix 30 years ago was just the opposite—approximately two-thirds was sedans and one-third was trucks and SUVs.
In 2017, the five best-selling models were the Ford F Series truck, Chevrolet Silverado, Ram Pickup, Toyota RAV4 and Nissan Rogue.
Today, most of us want bigger vehicles, despite federal government regulation designed to force consumers to buy smaller, more fuel-efficient vehicles. More on that topic in a minute.
GM, Ford, Fiat/Chrysler and the rest of the automakers have to retool to deal with the realities of consumer demand in a (mostly) free marketplace. It's unfortunate, but auto manufacturers don't need as many people and plants to build sedans anymore. All of GM's plants on the chopping block manufacture passenger cars.
Back to the government regulation topic. The federal government, in its infinite wisdom, has been trying to legislate much higher, and unreasonable and unattainable, gas-mileage requirements for all vehicles. This has been going on for years in various administrations, but President Obama's energy policies took this strategy to the extreme. President Trump has rolled back many of these Obama executive actions, which gives us a reprieve from continued onerous government intrusion.
Not to give Trump a pass in the government regulation/intrusion area. I dislike his threatening tone directed at GM chief executive Mary Barra demanding she build a plant in Ohio to replace the one that is ending production. She's making tough decisions that I'm sure she and her board believe will best position the company for the future.
Trump also threatened to end government subsidies for electric vehicle purchases, a market important to GM. But why is the government (taxpayers) paying to subsidize up to $7,500 to purchase an electric vehicle? If the technology is not affordable, then, rather than have the government pick winners and losers, let the marketplace dictate pricing and demand. Force faster innovation by not subsidizing a product that isn't ready to fully compete. If you're curious about U.S. hybrid and electric vehicle sales, they accounted for only 3.3 percent of vehicle sales in 2017.
Speaking of subsidies, yes, I remember when taxpayers got tagged for $10.6 billion when the U.S. Treasury bailed GM out of bankruptcy in 2009. We can debate this subsidy also.
Be assured politicians on both sides of the aisle are out in force trying to garner the most media attention, blaming the other party for GM's announcement that it's cutting 14,000 factory and white-collar workers in North America and will put five plants up for possible closure.
But try to filter out the politics as you scan the headlines. What is actually happening is, GM is retooling to give consumers what they want—more SUVs and trucks—while providing more electric vehicles for those who want and are willing to invest in this growing technology sector. This recent GM news shouldn't be a surprise to anyone.•
__________
Morris is publisher of IBJ. His column appears every other week. To comment on this column, send email to gmorris@ibj.com.
Please enable JavaScript to view this content.