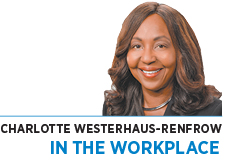 The sting of losing Amazon's new headquarters to New York City and northern Virginia has been tough for Indianapolis. The loss of the Amazon logistics hub to nearby Nashville, Tennessee, was even tougher. While our city was a strong candidate for these jobs, we simply need a more educated workforce to attract Amazon-like companies. To do this, Indiana needs to attract and retain a well-qualified, technology-savvy workforce.
Millennials are leading the generational pack of employees in technology use and expertise. With 75.4 million millennials in the United States, this generation surpasses even the baby boomers as the largest living generation. The Brookings Institution also considers them the most educated and diverse generation. Many states are already hard at work appealing to this group, eager to keep them as satisfied employees and consumers. In fact, Amazon's location criteria included "culture fit" and diversity.
In Indiana, the main push to attract millennials locally has focused on retaining graduates from Indiana colleges. For instance, Purdue University's new initiative, Brain Gain, is promising. By inviting talented alumni from around the country to return to Indiana and meet the critical need for qualified, experienced talent, this program works with companies to reverse the brain drain.
But this approach simply will not be enough. Indianapolis needs to attract out-of-state millennials. And this needs to happen quickly. Perhaps the best starting point for shifting workforce demographics is to look around and see which states are successfully attracting millennials.
Nashville, which beat Indianapolis out for landing the logistics hub, saw its population grow about 100 people a day from 2015 to 2016; most of these folks arrived for tech-related jobs. Nashville is particularly attractive to millennials because of its food, live music and bar scene, cool neighborhoods, job availability (it's a top job-growth city) and affordability.
You might be thinking: Indianapolis has many of those same qualities! It's true. But perhaps it's time for Indianapolis to reimagine itself as a hip and diverse mecca, eager to attract and—most important—accept a progressively educated workforce.
To do this, Indiana has to rethink how it attracts millennials. For example, Indianapolis proudly markets itself as a "family-friendly city." The "Top Family Attractions" are prominently listed on Visit Indy's "Best of Indy" web page. Millennials, however, are getting married at an older age. A 2018 Urban Institute report found that an unparalleled number of millennials will remain unmarried through age 40. The marriage rate is predicted to drop 70 percent. Moreover, birthrates have hit record lows.
As my business students often remind me, single millennials want to live, work and play in a metropolitan area that embraces their single lifestyles and interests, with diversity and inclusion. Millennials appreciate and encourage diversity because they are living it. Cities looking to grow and prosper should take note.
Nashville is not alone in appreciating the importance of attracting this diverse workforce. With a quarter of its population composed of millennials, Texas is keeping an eye toward the future when looking at growth planning and investing in bike paths. Nebraska's Legislature—with 11 senators under the age of 40—formed a bipartisan group focused on brain drain and millennial issues. North Dakota has the highest millennial population (27.5 percent) in the country and is intent on keeping them by launching a Main Street ND initiative to attract and retain talent.
We can also find inspiration in public sector IT, which is looking to entice millennials by overhauling how state and local governments hire and train tech talent. With nearly half its IT workforce retiring in the next year, Nevada is planning to launch a student internship program to grow the tech pipeline and enliven the industry.
Cities and states aren't the only ones working to gain this generation's attention. Companies are increasingly moving jobs from the suburbs to the cities because younger professionals don't want to commute beyond city limits. McDonald's, Motorola Mobility, Kraft Heinz and Walgreens recently moved work from Chicago suburbs to downtown.
By examining the wants, needs and habits of millennials, Indiana can grow a pipeline to a strong future workforce. With some fresh strategies, Indianapolis and surrounding areas such as Noblesville, Carmel, Fishers, Geist, Lebanon and Zionsville can position themselves to attract a new and younger workforce that will remain a part of our community well into the future.•
__________
Westerhaus-Renfrow is a clinical assistant professor of business law and management at the Indiana University Kelley School of Business at IUPUI.
Please enable JavaScript to view this content.