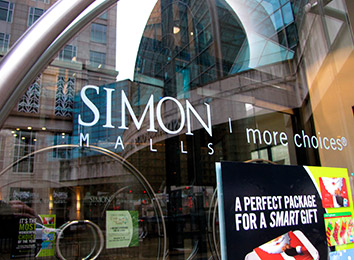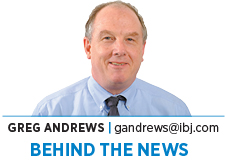 For more than a year, David Simon has been up to something big. If you ask him what, don't expect a straight answer.
Simon, the CEO of mall giant Simon Property Group Inc., dropped his first hint early last year in the chairman's letter of the company's annual report. He said Simon—which derives its profit from four business lines—is working on "a fifth platform" that will be focused on the consumer.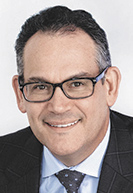 Simon
"We have no bigger priority than continuing our work on our revolution in connecting directly with our consumer," the chairman's letter said. "Our goal is to do this in a way that adds value to the consumer but can enable our retailer base in the services that they provide to the consumer. This is a work-in-progress and a terrific opportunity for the company."
In the first-quarter earnings conference call in April, Citi Investment Research analyst Michael Bilerman tried to suss out details, but Simon said, "I'm not really ready to get granular on you."
Simon, 58, did say the platform will aim to leverage the company's huge customer base—its more than 220 properties draw more than 100 million customers who make 2 billion visits a year—without undercutting its shopping center tenants.
"We are a retail real estate company, but we have the flexibility to think about other investments and other ways that technology can improve our consumer experience without jeopardizing basically the core business—and that's a huge focus for the company," he said on the call.
The topic came up again on Simon Property Group's fourth-quarter conference call on Feb. 1. David Simon said his company is "very close" to launching the fifth platform but said precise timing is uncertain.
"And then if we launch it, we'll show it to you, and you'll say, 'Oh, boy. That's worth a shot,'" Simon said, noting that the cost of the effort is modest for a company of Simon's size. "It's an unbelievable investment in our future, and we'll see where it goes."
Simon, founded in 1960, today is best known for its shopping malls, one of its four platforms. That remains its most profitable sector, generating 48 percent of net operating income, but its discount platforms—outlet malls and Mills-branded malls—together are close behind, at 42 percent. Its international properties generate the remaining 10 percent.
The company, which in December wrapped up its 25th year as a public company, has a fantastic record of making the right bets. In its first full year as a public company, funds from operations—a key measure of the profitability of real estate investment trusts—totaled $165 million. Last year, it was $4.3 billion. And over the last quarter-century, Simon doled out $28 billion in dividends.
Even if the platform is a smash hit, it could be years before it would account for a sizable chunk of earnings. That's the reality for any venture Simon would launch. The company is so colossal that it takes a lot to move the needle on performance.
Of course, one way to speed things along would be by making acquisitions, something David Simon said during last April's conference call that he was open to considering. He noted that his company already invests in consumer technology via its New York-based venture capital arm, Simon Ventures.
That business typically puts $250,000 to $5 million into deals. "We've tended to make those kind of relatively small investments, but there could be larger investments," he said on the call.
Perhaps Simon Ventures' current portfolio offers clues to David Simon's grand plan. Or perhaps not.
Firms Simon Ventures is backing range from electric scooter ridesharing company Bird to Appear Here, a marketplace for short-term retail space. It also invested in MeUndies, which sells underwear directly to consumers using a membership model, and FabFitFun, which Simon Ventures describes as "a women's lifestyle media brand and multi-platform subscription service promoting product discovery."
For now, David Simon seems to be enjoying the air of mystery.
"We're building something right now that I think will be very interesting," he said on the second-quarter conference call.•
Please enable JavaScript to view this content.