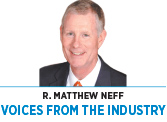 When transacting business in a foreign country, it can be dangerous—depending on the country—to assume that people operate like we do in the United States.
Obviously, the country where you want to do business has its own laws that will apply, and its own customs that prevail, in business. Local counsel and advisers can help cover the cultural and legal bases. But there are added layers of complexity to consider.
As an example, let's review a business I helped start when I was running the Indiana University Health venture capital fund, CHV Capital. CHV decided, given the skyrocketing incidence of diabetes in China, and the strong clinical experience of IU Health in diabetes management, that a diabetes management company would make sense.
We approached this cautiously, knowing that laws on the books in China were not the end of the legal interpretations that could apply. Chinese officials often took great liberties when interpreting and applying those laws, so while our U.S. counsel worked through its Beijing office, we still wanted to be sure there were no surprises.
The way we hedged that risk was to partner with a Chinese public hospital. The local hospital officials reconfirmed our understandings about how we could operate the diabetes management company, which we ultimately did from a dedicated floor of the hospital in Hangzhou.
We negotiated a contract with our hospital partner, and it was assigned the duty of identifying and securing any needed government approvals.
But Chinese laws were not our only concern. U.S. companies operating in foreign lands are still bound by U.S. laws, and U.S. laws can create a significant competitive disadvantage in certain circumstances.
An example is the Foreign Corrupt Practices Act. The FCPA provides that U.S. businesses, whether public or private, and individual citizens are prohibited from giving anything of value to public officials for advantage.
In the United States, this would be called a bribe; in China, it's called just another day at the office. And there is even a shorthand way of referring to the payoff, called the "red envelope."
Red envelopes are such common practice in China that families of patients in hospitals give a red envelope to their doctors, to be sure the patient gets the attention he or she requires.
This was CHV's first (and only) foray into China, and the last thing I wanted was a violation of local or U.S. law. So I would remind our employees and our partners that we were forbidden from giving anything of value to an official to gain any kind of advantage, approval, non-enforcement or anything else that could be viewed as a quid pro quo.
Every time we reviewed our progress, I would ask: "No red envelopes, right?" "No, Mr. Neff, no red envelopes."
After months of work and planning, our hospital partner had remodeled a floor of the hospital to serve as the clinic for our diabetes management company. My Chinese counterpart was understandably proud to display the IU Health logo in the lobby, and he arranged for a public event to celebrate the opening.
I persuaded a president of one of the IU Health hospitals to attend and offer comments. The Chinese hospital CEO also gave comments, as did many local and provincial government officials. There were a lot of media present, and our Chinese hosts organized an elaborate event.
After the comments, we all went outside for press availability and a group photo. As the government officials were lining up, I noticed that employees of our hospital partner were handing them red envelopes! I was surprised, and more than a little concerned, but we finished the photo shoot and headed to a ceremonial dinner celebration.
I pulled aside the Chinese CHV employee who was instrumental in negotiating and implementing the partnership in China, and asked about the red envelopes. My comment was, "Those red envelopes better not have come from or have any connection to CHV."
His response was equally surprising; no, the red envelopes were provided by a Swiss pharma company and a German medical-device manufacturer.
Apparently, our European competitors were less concerned about making payments, and the FCPA was not their problem.
It was our issue, though, and we avoided it, but it is a concern for U.S. companies doing business abroad, no matter the local law or custom. When doing business outside the United States, be aware of and alert to the Foreign Corrupt Practices Act.•
__________
Neff is a senior adviser to Evolution Capital Partners and is of counsel to the law firm of Bingham Greenebaum Doll LLP.
Please enable JavaScript to view this content.