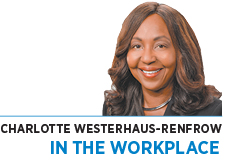 Millennials more often than any other generation receive a lot of flak about the way they work and are often the fodder for negative stereotyping. While generation-bashing is not new, stereotyping is never productive.
That is why I hate to be the bearer of the following bad news. I really do. But here it is—evidence that comes straight from the mouths of millennials: Millennials believe they lack adequate negotiating skills. This is especially the case when it comes to making major purchases, such as cars, but it could also extend into key business decision-making.
To be sure, millennials are keen on buying cars in big numbers. Data compiled by the credit-information company Experian indicates the millennial demographic was responsible for all new-vehicle sales growth in the United States during the first quarter of 2018. Moreover, according to a recent report from Automotive News, millennials are the fastest growing segment of car buyers and will represent "about 40 percent of the U.S. new-vehicle market by 2020."
But according to a 2018 survey commissioned by Cars.com, millennials revealed that when it comes to negotiating the price of a car, 52 percent feel they have little or no negotiating skills, 45 percent avoid negotiating completely and 35 percent are stressed by the mere thought of negotiating a deal. But that's not all: A whopping 48 percent of millennials said they often felt unprepared to make a major purchase, and one in four millennials would rather have their parents do the negotiations for them.
Rather than negotiate, the research shows millennials seek alternatives to traditional car buying. There is an increasingly prevalent trend to sell and buy a car online from home. Traditional car dealerships are adapting their selling processes to attract millennials who dislike in-person shopping. CarMax, for example, is thriving with its no-negotiate, online process with online dealerships that deliver the car directly to the consumer with one transaction.
Moreover, millennials prefer the ease of purchasing without a lot of up-front money via the ever-growing boom of subscription-based businesses and services. Perfect examples are Apple Music, which offers subscribers unlimited access for a monthly fee of $9.99, and Netflix's most expensive plan, which offers 4K content and up to four simultaneous HD streams on different devices for $16 per month. Why fixate on the overall cost and owning something when you have access to it at any time and can get rid of it easily?
It may be argued that the importance of negotiating for consumer goods, even big-ticket items, is not as important as big business deals. However, most big deals are built on a series of smaller deals that use effective negotiation strategies and techniques. As the adage goes: You have to crawl before you walk, and you have to walk before you run. If millennials do not have the opportunity and time to incrementally learn, develop and put into practice their negotiation skills early on and often, the result is sure to be an unhappy one for them and their employers.
Negotiation skills in business are important to everyone. Stellar negotiation skills can help a millennial (or Gen Z) employee or entrepreneur succeed in negotiating with landlords, suppliers, financiers, business partners, customers and service providers. If the negotiator's skills are good, he or she can create and claim value and significantly contribute to business growth. On the other hand, if the negotiator's skills are deficient, a business will underperform at best and, most likely, fail.
Not all bad news is created equal. Millennials are the most-educated generation in U.S. history to date. Collectively, they possess a powerhouse of intellectual savvy that can leverage their short-term lack of abilities into long-term opportunities to acquire and improve negotiation skills. In addition, according to the Pew Research Center, millennials are the largest generation in the workforce right now. The Bureau of Labor Statistics predicts that within the next two years, 50 percent of the U.S. workforce will be made up of millennials. That number is expected to rise to 75 percent by 2030, according to the U.S. Bureau of Labor Statistics.
Millennials and the emerging professionals in Generation Z need to know how to negotiate. This is a non-negotiable. The challenge and opportunity for businesses and organizations is to equip millennials with skills they need now—excellent negotiation skills to help improve outcomes for businesses and organizations.
__________
Westerhaus-Renfrow is a clinical assistant professor of business law and management at the Indiana University Kelley School of Business at IUPUI.
Please enable JavaScript to view this content.