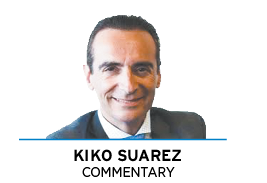 There is nothing more exhilarating than seeing other people thrive in life, yet our structural problems get in the way. For centuries, humans have evolved with technology, but our systems have not.
When it comes to higher education, systemic change is even more difficult. Most universities are operated on a 19th century model, with tradition a far stronger force than innovation. To be sure, the tradition of caps and gowns at commencement is worth keeping around. Rather, it is the way the system treats learners on a day-to-day basis that is at the core of the issue.
Students have the power to innovate and free themselves from the system by prioritizing their college choice based on what a college is willing to do for them—and not the other way around. Students can find a college that exhibits affordability, student centricity, equality and genuine leadership.
The first factor is affordability. Let's be honest. Even the most socially just institutions charge $60,000-$70,000 for a doctoral degree. That is outrageous. I recently joined the American College of Education, an online private institution headquartered in Indianapolis that, through a different business model, is charging about $20,000 in tuition for an entire doctoral degree and $8,000 for a master's, all without sacrificing quality. In fact, that affordability and that business model was a huge impetus for my joining the college.
You are probably thinking what I was thinking: How is that financial model possible? Simply by doing what's necessary to deliver what students need to learn and reach mastery—no more, no less. The college utilizes an online-assisted model in which faculty work with each student, with both cohort and individual attention. We don't pass the price of buildings, stadiums, grounds keeping, publications or even tenure on to our students—because we don't have any of those things. It may not be the right model for every student, but it is exactly the right model for adult learners who prioritize affordability and efficiency, without sacrificing rigor and quality.
The second factor is to be student-learning centric. Without that focus, nothing else matters. An institution's primary concern always should be students accessing and completing their studies with rigor and quality.
What does that model look like in the future? Institutions will have to develop credentialing systems that recognize student learning as it happens, rather than waiting to issue a "final degree." Students will eventually have their own digital portable learning passports, so they can create their own degree by stacking learning from multiple places, including their employers if they have jobs. Colleges will be expected to be an active part of inclusive and open-learning ecosystems that also include cities, museums, libraries, employers and not-for-profits. Those who learn to collaborate will win trust and add value for students.
Students, you see, are not who you think. First-time college students who are 18 years old are not the average students in higher ed anymore. Most college students are now adults over 24, single parents with one or more children, and those employed in low- to medium- income jobs. They don't need climbing walls and luxury dorms. They need a system that comes to them wherever they are, whenever they can.
The third factor is to provide a platform for equality. It is a moral obligation for us to provide as much support as possible to all students and to further ensure that historically disadvantaged populations can thrive and help elevate society as a whole. Whether it's primary education or higher ed, we should focus on making sure that all students are fully supported according to their needs.
Lastly, it's all about leadership. Every university president has financial and political pressures. But true leadership puts students at the center of any conversation and every decision. When businesses get lost in bad years of economic downturn, the ones who survive are those who focus on their customers. What a revolutionary idea! How about education? Only when students from all ethnicities and social backgrounds—our own "customers"—finish their studies successfully has education achieved its ultimate goal.
A 21st century student wants a 21st century education system. If institutions can't or won't change, students will find those who will. Affordability, student centricity, equality and leadership will be the keys to change, whether the system likes it or not.•
Suarez is chief strategy and innovation officer at the American College of Education.
Please enable JavaScript to view this content.