Fail fast. Fail forward. In the world of entrepreneurship, such cliches can feel overwhelming.
Embracing failure as a strategy for entrepreneurial growth can seem daunting, even counterproductive. But those in the trenches in Indianapolis say learning from failure is not an impossible task.
John Wechsler, CEO and founder of Launch Fishers, said Indianapolis needs to "try to modify our failure culture." Historically, this has not been a hospitable place for people to fail in business, he said, but it's time for a mindset shift.
"It's really central to innovation in the long run," Wechsler said. "To do innovative things, you have to be free to experiment. In that process, you're going to have failures."
But the strategy is clearly not foolproof, he said.
"It's one thing to have a failure," Wechsler said. "It's another thing to be a failure. You want to have a process that allows you to test ideas and pivot quickly, and learn along the way."
Here's how failure has actually played out for four Indianapolis executives across a variety of industries, from food service to marketing and technology—and how they would advise entrepreneurs on the cusp of failure to make it recoverable and, yes, even worthwhile.
---
Jenn Lisak Golding, president and CEO of Sapphire Strategy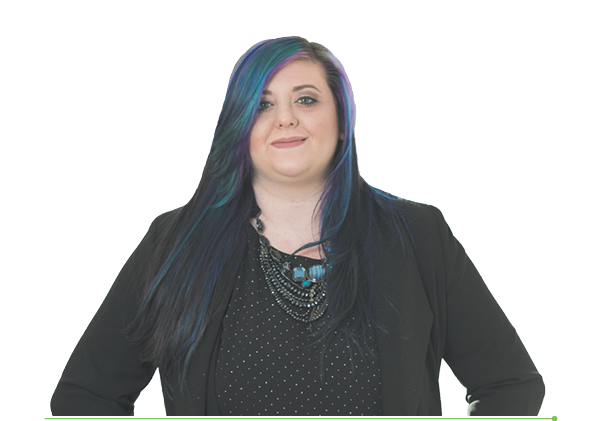 The failure: I will forever be thankful for my experience with DK New Media. [President] Doug Karr was all about empowering me, while also trying to train me. He put a lot of trust in me.
After about 3-1/2 years, he offered me partnership. I said yes, of course. I was invested. At some point, there were definitely disagreements and not-constructive fights. Business partnerships are probably harder than marriages sometimes. We had some struggles and we eventually decided, very amicably, that it was time for me to move on and start my own agency.
In some ways, it's a failed partnership. It's very beautiful because we're still friends. We still talk. There's a lot of love there.
How to move on from a failed partnership: The first thing was making a very intentional decision: I did not bring a lawyer to the table. I wanted to have a conversation with him and resolve it as friendly as possible. When you bring a lawyer to the table, of course everybody's going to get defensive. I was trying to be smart about it but not combative.
I came to the table with an agreement I thought he would accept and we could all leave feeling fine. I tried to be kind, yet firm, and just said, "Here's what I would propose." I told him I would not trade any of the experiences I had with him for anything. He's a great guy, and I've learned so much. I probably wouldn't be here today without him.
On how Indianapolis can embrace failure: I think we're getting better about being OK with failure. But for a long time, Hoosier hospitality translated into Hoosier comfortability. If we want to truly be recognized as a tech hub and the growing, thriving economy we are, we have to take risks.•
---
Angie Stocklin,co-founder and former chief operating officer of One Click Ventures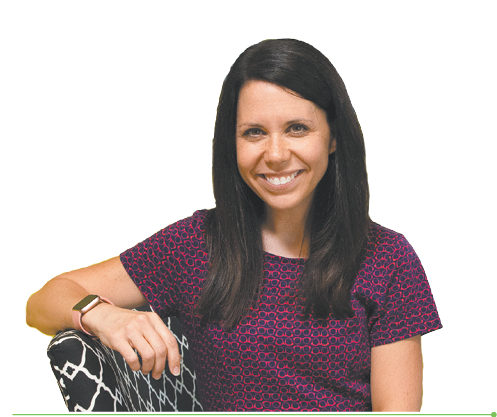 One Click's approach to failure: We noticed there was some hesitation on our team when we were talking about new ideas. People were worried about having an idea and looking silly or stupid in front of their peers.
[We created] an all-company award where, if you had an idea that didn't go as planned, we'd highlight that and choose a winner. I was the very first winner of the Lame Duck Award.
Having a reward—you get a cuddly stuffed yellow duck to keep at your desk—took away the sting or stigma of failing.
The failure: I thought that, if a package showed up [at a customer's house] after their estimated delivery window, if we refunded their shipping cost without them asking, as a goodwill gesture, they'd be more willing to shop with us again. I thought they would come back more often.
We did it for three months. There was literally no difference. They didn't really care. We changed a few things, did it again, and the results were exactly the same.
For this particular idea, we did it for six months total. I was so convinced it was us probably doing something wrong that I pushed my team to do it a little bit longer.
That's one of the hardest things: Where's the line of failing fast and moving on, versus making sure you weren't the one causing the failure?
Keep in mind: I always make sure that, if someone throws out an idea that you immediately think might not work, ask them a few questions. Sometimes they'll figure out it probably isn't going to work, or you may change your mind. Keep your reactions small at the beginning.•
---
Jeremy Brown, CEO and founder of Nameless Catering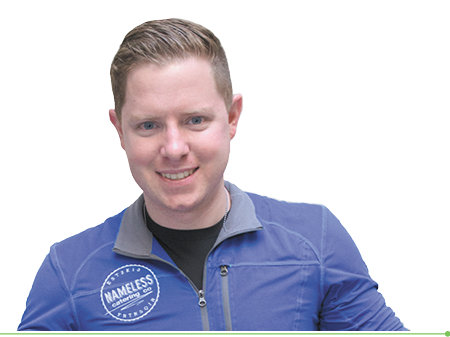 The failure: We tried to open a pizza shop in Plainfield. We had a sign on the window, "Nameless Pizza coming Spring 2013." We were scraping that paint off in December. We signed a lease before we did market research. We were so excited to tell the world our story that we just ran forward with a bad plan.
I think a lot of entrepreneurs suffer with this: They have an idea and they tell all their friends on Instagram and Facebook. Then it doesn't happen. Now 20, 30 and 40 of your friends say, "How's that thing going?" It mentally beats you down. If you had not said anything, you could have tried it and moved on.
Failure is easier to handle if it's kept close to the chest and only shared with your significant other or business counterparts. There are ways to test it without stating [that] it's going to work.
That's just me. I don't want to be a Debbie Downer to the entrepreneurial scene. I just think it's so easy to get so excited so quickly and you want to stand on the mountain and tell the world. Then reality tends to set in.
Buzzword bingo: The whole entrepreneur thing has become buzzword bingo. It's like, if you say "fail forward," all of a sudden you're an entrepreneur. Sometimes bad ideas are bad ideas. Don't hold onto a bad idea just because it took you a really long time to get there. Don't keep doing it because you've been doing it for six months. It's OK to admit it's a bad idea and move on.•
---
Kelli Jones, co-founder and CEO of Be Nimble Co. and Black Hatch Fund; program manager of Techstars, a Heritage Group accelerator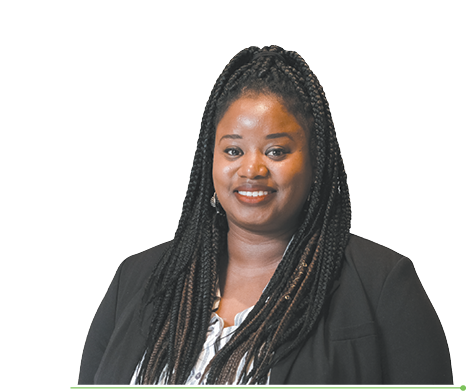 The failure: Be Nimble hosts an annual fundraiser called Pardi Gras. We knew this year was going to be a lot bigger than we expected, but we booked the same room we had booked for the last two years.
It was very hot, and I don't know if the check-in process ran as well as it could have. In that moment, I was kind of hyperventilating, wondering if we would be kicked out, or if something bad was going to happen. We now know we can't squeeze as many people into that room, so we're already thinking about what kind of room we're upgrading to. We won't make that mistake ever again.
In the moment: There are minor failures and minor issues that will come up, but how you handle yourself is how you measure success. I immediately go into solution mode: How do we figure this out? How do we fix the thing? The quicker you can correct it, the faster you can get past it.
I always think about the end goal. For us, it's seeing more people of color in the tech space. I think about what when I hit those roadblocks. In the end [at the event], we raised a lot of money and we were able to fund some really fantastic [organizations].
Jump in: I view failure as something that's going to come along almost daily. Every failure, every roadblock, every problem is a learning moment. I always say the Winston Churchill quote, "Success is not final and failure is not fatal." It really comes down to the courage to see yourself through.•
Please enable JavaScript to view this content.