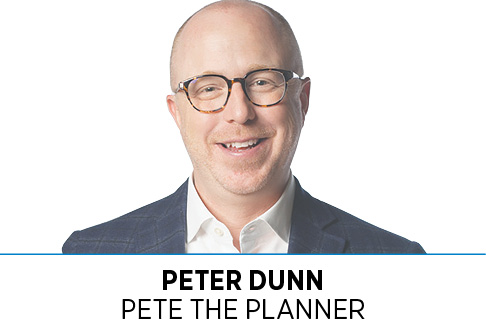 To be honest, it's hard to believe there isn't a popular song with the phrase "I hate budgeting" in the chorus. It's on the Mount Rushmore of horrible things, right next to root canals, not getting the courtesy wave upon inviting another car to proceed at a four-way stop, and the U.S. women's national soccer team getting paid less than the U.S. men's national soccer team. Yet here I am, the mayor of Budgetville.
Have I mentioned I hate budgeting, too?
By the end of our time together here today, I will have possibly granted you permission to not budget. But in order to see if you qualify, you must keep reading and you must accept my terms of service.
People hate budgeting because of the word "no." Before the advent of consumer debt in the 1950s, "no" was a much more reasonable phrase to utter when faced with a spending decision. Over the last 60-some years, we've increasingly been told "no" isn't a necessary option. Think how little you have to tell yourself "no" these days, in all walks of life. Thirty years ago, if you were asked if you knew the average length of a race horse, you'd be forced to say "nay." But today, after a four-second Google search, you can calmly blurt, "8 feet." No one says "no" anymore, or nay for that matter.
A budget is a planned "no." When framed this way, you now know why budgeting is as popular as potholes.
If you don't want to budget, then don't. It won't ruin your financial life as long as you accept a couple of important boundaries. If you don't budget and don't accept the boundaries, these choices will eventually catch up with you. It might not be during your working years. It might not be the first couple of years of retirement. But you will meet your day of reckoning, and it will be terrible.
Alas, respecting the boundaries will prevent all of that.
The first boundary is wildly unpopular: Accumulating consumer debt is not an option. This is an important construct because, if you don't follow it, the lack of a budget will ruin your financial life. You'll end up like the countless people I encounter, of all income levels, who are choked with monthly payments. When this happens and you have even less discretionary income because of your debt obligations, the lack of a budget sends you into a death spiral.
You must absolutely refuse to go into debt.
The second boundary is where the magic happens. Calculate how much money it will take to fund your long-term goals on a monthly basis, then fully fund those goals first. Don't pass by this directive too quickly because, if you do, you'll miss its power. You must fully fund retirement, your kids' college, or any other future obligation that is important to you, before any other expenditure.
If you need to save $1,500 per month for retirement, $439 per month for college, and $167 per month for some other random goal, then do it. Yes, this will force you to make some changes. And, yes, doing what I suggest is easier said than done … at first. But once you do it, your life will change, and you will love it.
What most people do is equal to the financial version of procrastination.
It took me until about my sophomore year in college to figure out that, if I simply completed giant assignments the moment they were assigned, I wouldn't have to process the punishment that came with procrastination. I got the work done first, and I didn't have to budget my time later.
If a lightbulb hasn't gone off at this point, I can't help you.
You cannot out-earn the need for a budget, but you can out-save the need for a budget. Take this column to your financial adviser and ask him or her to help you calculate exactly how much money you need to fund your goals. Once you get the number, fund the goals. It will take two to three months to adjust your spending habits, and you will feel even more anger when you see my name. But those feelings will pass.
The idea of not budgeting is an attractive one. I hope I've convinced you of its glory. But if you don't accept the terms of service, math will eventually deliver you the "no" you've been avoiding.•
__________
Dunn is CEO of Your Money Line powered by Pete the Planner, an employee-benefit organization focused on solving employees' financial challenges. Email your financial questions to askpete@petetheplanner.com.
Please enable JavaScript to view this content.