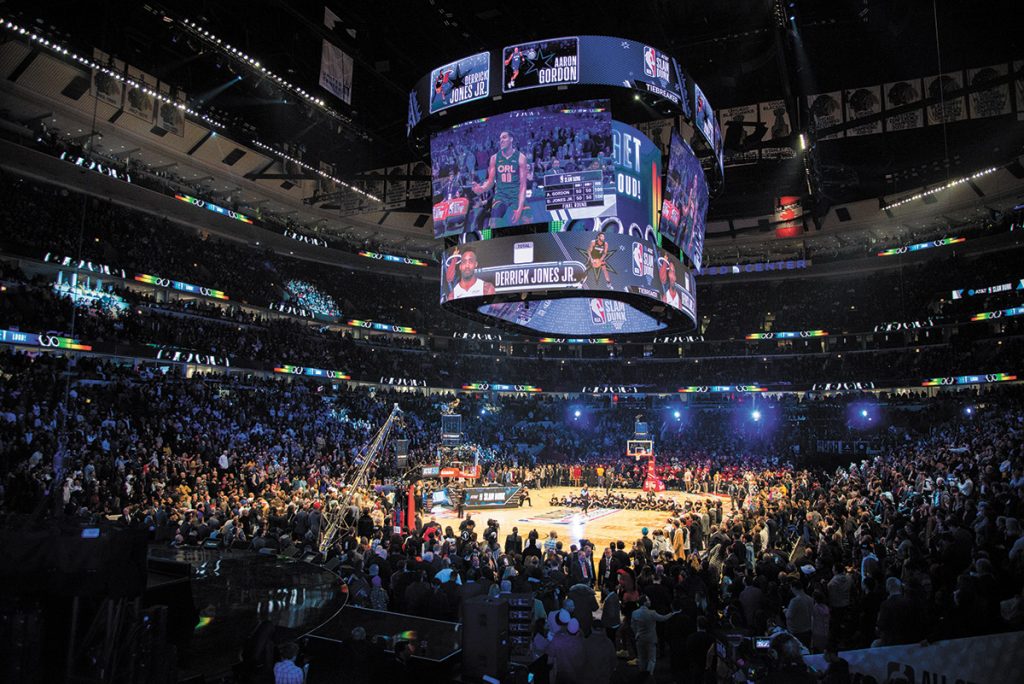 CHICAGO—If Indiana knows one thing, it's basketball. And fresh off a trip to Chicago for this year's NBA All-Star Weekend, Indianapolis officials are contemplating how best to celebrate the sport when the city hosts the event next year.
Several opportunities are on the table for the city's host committee, which in the coming weeks will begin regular meetings and phone calls with league officials about preparations for the 2021 All-Star Weekend Feb. 12-14.
In its endeavor to "be different" from All-Star Weekends of the past, the host committee plans to weave a heavy dose of local flavor throughout each part of the fan experience.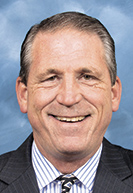 The state's love of—and steep tradition in—basketball will play a pivotal role, said Rick Fuson, chairman of Indy's All-Star Game host committee and president of Pacers Sports & Entertainment.
Fuson said he expects Indianapolis' efforts to honor the game will be the strongest tribute to the sport ever seen at the All-Star Game. But just how the city will make that happen has yet to be determined.
"I think that [love] will shine through in many, many ways," he said. "We will be talking to the NBA about that … because we have a lot of people from Indiana that we can showcase."
Chicago this year highlighted both basketball and its celebrity cachet—pop culture icons with Chicago roots, from musical artists to actors, along with athletes from a variety of sports.
While Indianapolis has its own celebrities—David Letterman, Brendan Fraser, Jane Pauley and John Green among them—its strength is basketball, Fuson said.
The city's efforts to turn the weekend into a love letter to the game and its fans could come through new fan experiences, akin to the ones pioneered for the 2012 Super Bowl, and by enhancing activities already engineered by the league, such as the NBA Crossover fan zone.
The city may also create new ways to engage local not-for-profits throughout All-Star Weekend, as Chicago and the league did this year with a new All-Star Game format that raised money for two charities.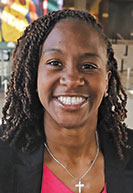 While decisions are still a few months away—the league, having just capped its work in Chicago, is just now turning its attention to Indianapolis—the leadership team's collective gears are turning, said Tamika Catchings, a host committee co-chairwoman focused on community initiatives.
"I think that we have an opportunity to do something that looks different than what Chicago did and something that we'll be really successful with," said Catchings, also general manager and vice president of operations for the Indiana Fever.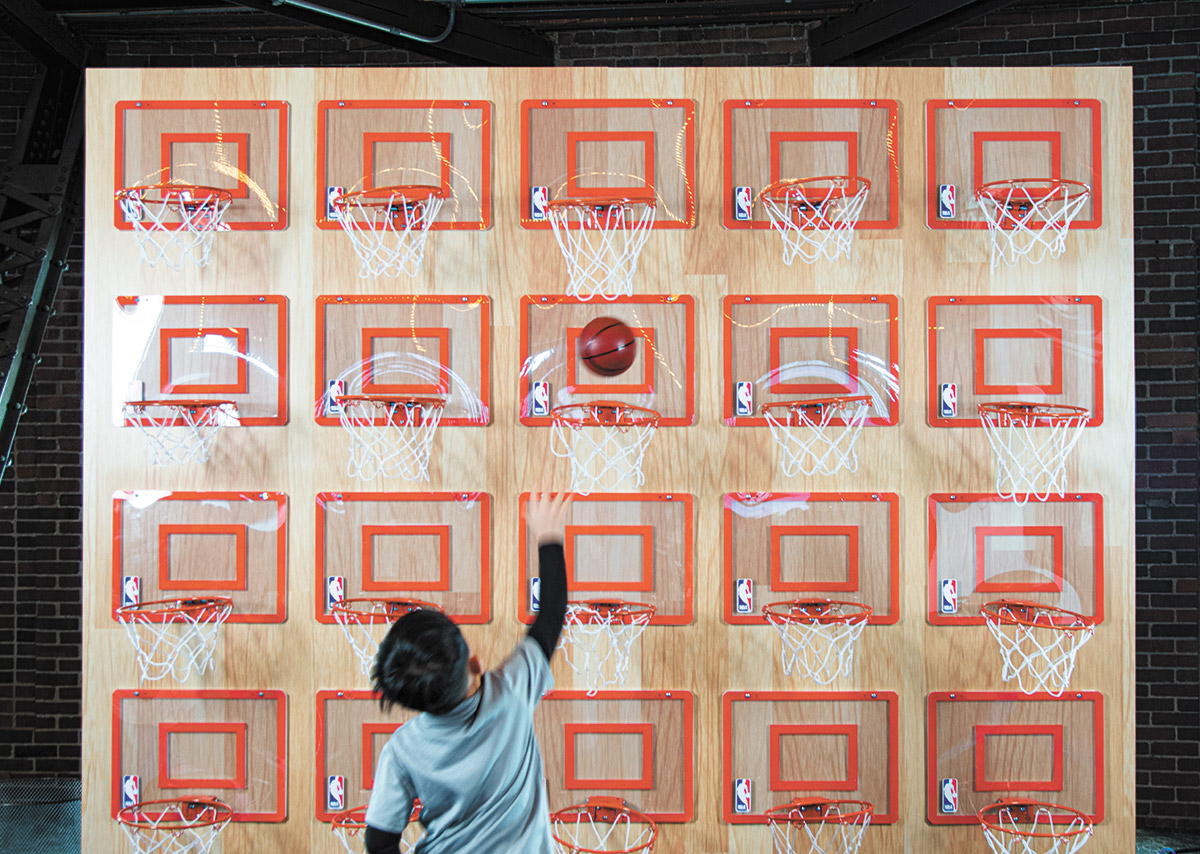 Those plans should begin to crystalize soon. Over the next few weeks, the host committee and league are expected to complete a marketing plan, finalize event locations, and announce selections for the Legacy Initiative, through which 21 not-for-profits across Indiana will receive $50,000 each to support capital improvement projects focused on education or extracurricular activities.
Divide and conquer
Fuson and Catchings were two of 35 local officials who made the trip to Chicago Feb. 13-16. Cities one, two and three years out from hosting duties traditionally send contingents to observe activities and meet with league officials and other stakeholders.
While Pacers Sports typically has a contingent at virtually every All-Star Weekend, Fuson and several others with the team have attended as prospective hosts since the 2016 game in Toronto. It was 2017 that the Pacers submitted a bid to host the 2021 All-Star Game, which is expected to bring some 100,000 people to Indianapolis.
Fuson said this year's contingent split into several groups to "divide and conquer" a litany of activities. The delegation attended dozens of meetings—including with other host cities, the league and key decision-makers—and took hundreds of pages of notes and thousands of pictures.
The group is expected to meet by the end of the month to debrief, he said.
The delegation also welcomed about 200 people—including team executives and major sponsors—at a private reception at Chicago's Spiaggia, a high-end Italian restaurant along the Magnificent Mile, to stir excitement for next year.
While the trip to Chicago was important—and required by the league—some members of the contingent told IBJ it was perhaps less instructive than the one the group took last year to Charlotte, North Carolina, because of that city's similarity to Indianapolis' layout.
In Indianapolis, the two primary venues—Bankers Life Fieldhouse and Lucas Oil Stadium—are only five blocks apart. And the core of downtown's 7,650 hotel rooms, all of which are expected to be booked Valentine's Day weekend for the All-Star Game, are within blocks of one another.
Chicago required shuttles, cabs or other modes of transportation between hotels and key venues United Center and Wintrust Arena, which are five miles apart.
A representative with the Chicago Sports Commission, which led organizational efforts for this year's All-Star Game, did not return multiple calls about hosting this year's event.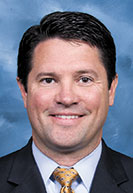 Walkability
Todd Taylor, sales boss for the Pacers, said Chicago "did a great job" hosting, but that city's plan was not a direct model for what Indianapolis will do to connect fans with the action.
"To me, the walkability of [Charlotte] was more instructive from the standpoint of fan experience—what the fans will get" in Indianapolis, Taylor said.
Most of Charlotte's hotels, for example, were reasonably close to the main event venue and the city's convention center, which hosted several fan events.
In Chicago, events were spread across the city. For example, Navy Pier—which is along the shore of Lake Michigan, more than five miles from the United Center where the All-Star Game took place—hosted the All-Star Weekend's Crossover festival and Junior NBA tournament. Some Indianapolis host committee members noted that the location was not easily accessible for most fans.
But Catchings said Chicago will serve as a model for how to engage with the community and with programs that affect young people. She said Indianapolis will try to build on the league's and Chicago's efforts through community partnerships of its own.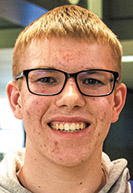 "I don't really think it's about us coming in and trying to 'out-do Chicago,'" she said. "But I think us being able to have proximity and being able to kind of put things in perspective will go a long way toward making something that's really, really cool for visitors and our own community."
Taylor said one of the lessons he learned in Chicago was how to effectively promote All-Star events around the city and how to ensure fans know how to get from point A to point B.
"Sometimes it's hard for a city that size to really feel like All-Star takes over," he said. "I think when people come to Indiana next year, they will know the All-Star Game is happening. Honestly, it will be really, really hard to not know the All-Star Game is happening if you're in town."
Next year
Nolan Hansen, a 17-year-old NBA fan from South Dakota who attended the 2020 All-Star Game with his father, said they plan to come to next year's game.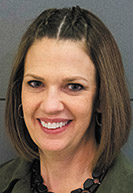 The Hansens have been to four NBA All-Star Weekends—New York (2015), Los Angeles (2018), Charlotte and now Chicago. They have also been to Indianapolis for the NCAA Men's Basketball Final Four and are excited to see what the city does next February.
"I spent less than 24 hours in Indianapolis [last time], so it makes me more excited to go next year," the younger Hansen said, adding that he doesn't yet know what attractions Indianapolis has to offer.
The Hansens were among several All-Star Game attendees who told IBJ they are considering making the trip to Indianapolis.
Melissa Gardiner of Charlottesville, Virginia, who attended the game with her daughter and her daughter's friend, said she's "thinking about it" but hasn't decided.
Chances are, that decision won't come until the fall, said Gardiner, who also attended the games in New Orleans and Charlotte.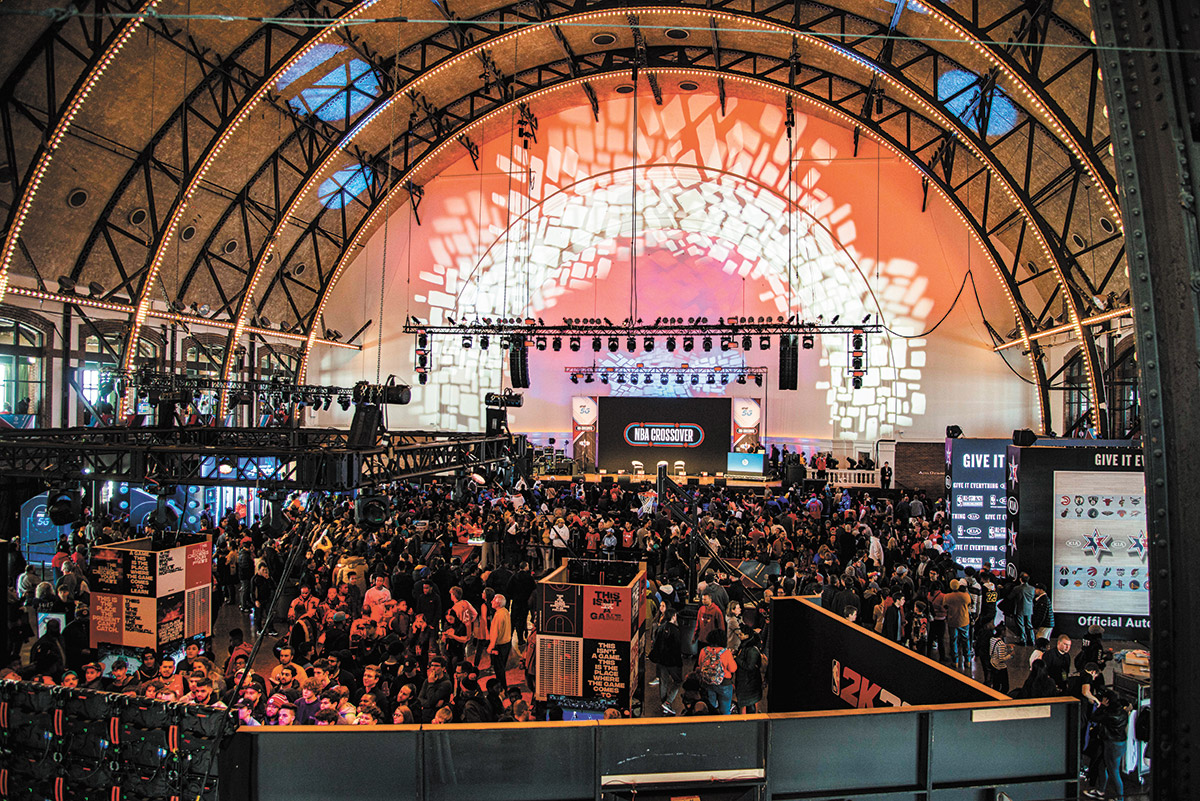 "I've never been to Indianapolis, so I'm trying to see what else there is to see and do there" before committing, she said, adding that weather could also play a factor in her decision.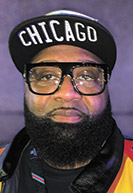 She said being able to walk from downtown hotels to the game would be a plus, as she took ride-sharing services most places in Chicago.
"The walkability would be great," she said. "In New Orleans, we walked everywhere."
Suburban Chicago resident Corniel James, who attended his first All-Star Weekend this year, said he, too, is considering making the trip to Indy. "I've thought about it, but I don't know," he said. "Chicago was an advantage because we're from here—it's so close."
He said the fact that Indianapolis is within driving distance could prove helpful.
"Closer is always better—not having to get on a plane or whatever else," he said.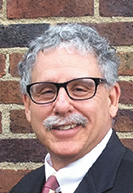 Mark Rosentraub, a sports business expert and professor at the University of Michigan, said he doesn't expect Indianapolis to have any difficulty meeting ticket expectations.
"The city kind of wrote the book on how to do these things well," said Rosentraub, a former IUPUI dean who still owns a home in Indianapolis. "So I suspect they will roll out their playbook—adjusted to the NBA and some of the different things that the NBA brings with it—and it will be another great celebration, much like the Super Bowl" in 2012.
Fuson and other executives said they don't feel much pressure because of the team effort involved and because the city knows how to handle events on a big stage.
"Indianapolis stands on its own in terms of its ability to put on … and shine with big events," Fuson said. "We have nothing to prove."•
Please enable JavaScript to view this content.