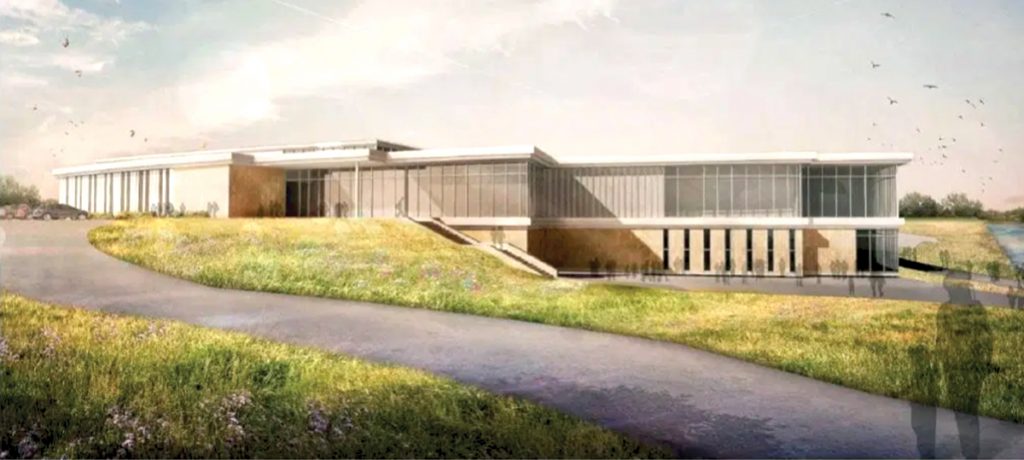 A deal to build a new family center at Broad Ripple Park could be just the first of several privately funded projects considered by the city's cash-strapped park system.
Indy Parks is working to finalize an agreement with BR Health Holdings LLC—a partnership between local operators Community Health and Avenue Development—to build a combination health care and community center on the site of the current community building. It hopes to break ground this summer.
The proposed center is expected to cost nearly $20 million—and is the type of project Indy Parks would struggle to afford on its own. But parks officials say they see a growing demand for more community programming space across the city.
That's why the agency began a decade ago to weigh creative options for financing projects. But it wasn't until 2017—during master planning for Riverside and Broad Ripple parks—that public-private partnerships received serious discussion.
In early 2018, the city's Department of Metropolitan Development put out a request for information, soliciting proposals for public-private partnerships to build or renovate family centers with a health care component at 20 of its largest facilities, including those at Broad Ripple, Garfield, Riverside and Washington parks.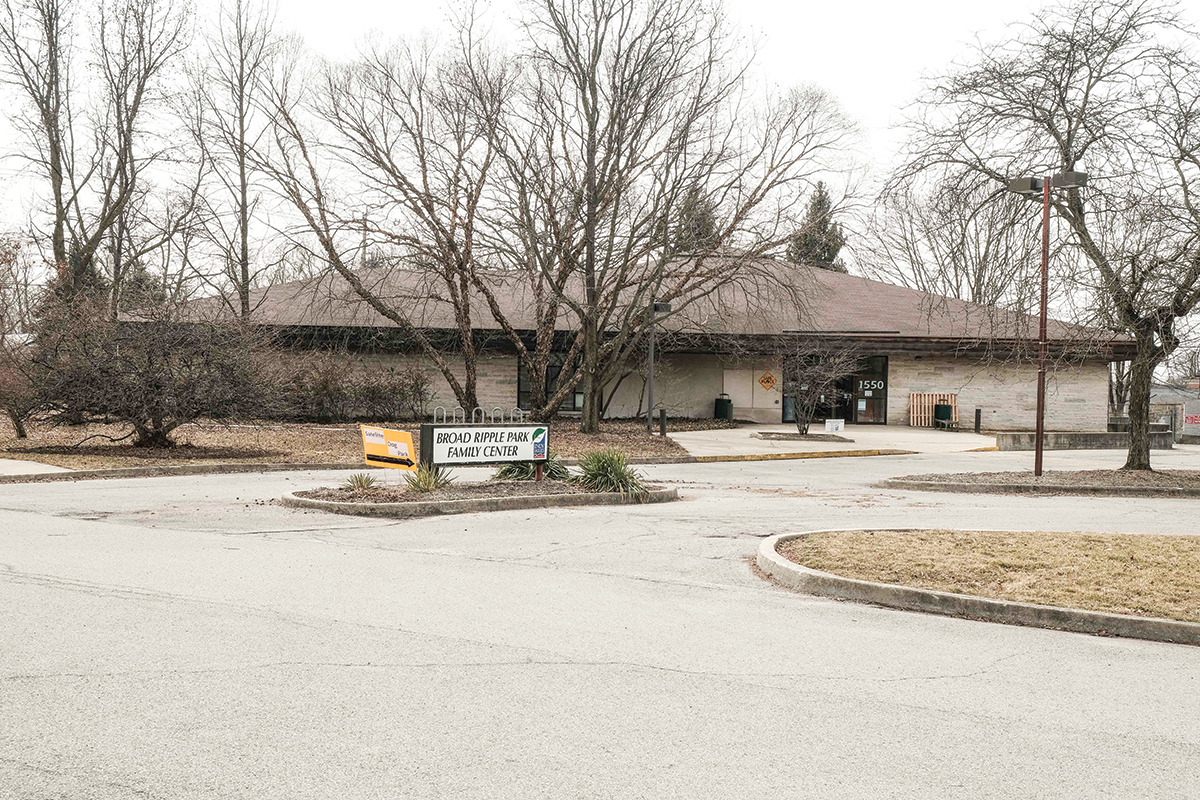 Indy Parks Director Linda Broadfoot said partnering with private developers offered an opportunity to add larger facilities and community spaces—along with health care and wellness services—that would otherwise be unaffordable.
"In the absence of a different way of financing the parks department, I think we will continue to explore creative ways of getting projects done," she said, noting that public-private partnerships have become a popular vehicle nationwide for underfunded park systems like Indianapolis'.
Indy Parks' 2020 budget is $29.2 million, not including local grants. About 16% of that, or $4.6 million, is allocated for capital work at its 211 parks. That's an average of just $21,800 per park.
According to data from The Trust for Public Land, a not-for-profit that monitors U.S. parks, median annual capital spending on parks in the nation's 100 largest cities is just over $9 million.
Some recent comparisons with cities similar in size to Indianapolis, according to data from the trust:
◗ Nashville, Tennessee, with a $63.9 million parks budget and 175 parks, playgrounds and other public spaces, spent $45.9 million in 2018 on capital improvements.
◗ Columbus, Ohio, with 353 parks, spent $20 million on improvements in 2017, while Cleveland's two park divisions (MetroParks and the Department of Public Works) combined spent $14 million on improvements to public lands.
◗ Louisville spent $8.7 million on parks improvements in 2018.
◗ Cincinnati spent only a little over $2 million on parks improvements as part of a $29 million budget in 2018.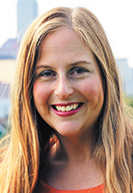 Broadfoot said Indy Parks was inspired by the YMCA's decision to join with health care partners for some of its facilities, and has been using that as a model.
The parks board last year approved a Broad Ripple Park master plan that calls for $70 million in improvements—including the new family center—throughout the 62-acre property over the next 20 years.

Taking the plunge
Leon Younger is president of Pros Consulting, an Indianapolis firm that helped develop master plans for Riverside and`Broad Ripple parks. He recommended Indy Parks seek a public-private partnership for Broad Ripple because it would allow the department to meet the community's needs for more space without an extreme financial burden.
"Because of its financial situation, Indy Parks has always looked at a host of partnerships to help them, because they've never really had the kind of money … to actually manage and develop parks and maintain them," Younger said.
Indy Parks issued an RFP in January 2019 for the Broad Ripple Park center and received three responses—the one from BR Health Holdings, plus proposals from local developers Browning Investments and Lauth.
The board chose BR Health, which proposed a two-story, 40,000-square-foot structure that would cost $19.7 million and would replace the existing park center that's been in use since 2000, after its use as a library branch was discontinued.
The developer will pay for the cost of building the center and own it—for now. Indy Parks officials say they plan to include a clause in the contract and lease with BR Health Holdings that will allow the department to buy the building outright after a certain period. Indy Parks would maintain ownership of the land.
That contract and lease agreement is still in negotiations.
The facility, which must receive land use variances and other city approvals, would be built on 4.5 acres in the southwestern corner of the park, where the current, 11,000-square-foot family center stands. It's expected to feature a 15,000-square-foot outpatient medical office and 25,000 square feet of community space, including a gymnasium, meeting rooms and a children's play area.
The Metropolitan Development Commission is expected to address the project at its Jan. 15 meeting.
Indy Parks said the existing Broad Ripple Family Center hosted more than 400 events in 2018, though a full activity log was not immediately available.
Julee Jacob, senior project manager for Indy Parks, said the project won't affect the rest of the park. A boat ramp was initially expected to be moved, but that plan has since changed.
'Certainly different'
Partnerships with private businesses aren't a new concept for Indy Parks. It has used management contracts with private companies for its golf courses for more than two decades, along with concessionaires and other companies that help maintain parts of various facilities.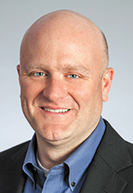 Kevin Roth, vice president of professional development, research and technology at Virginia-based National Recreation and Park Association, said Indy Parks is one of several U.S. park systems that are pursuing partnerships with private entities, but that this one is unusual.
Most parks systems, including those that spend significantly more on capital updates, have various public-private partnerships in place, generally focused on golf courses, concessions, or individual park management.
It's rare to have a private, health-care-focused developer build on public land in the manner proposed by BR Health, said Roth.
"That doesn't mean there haven't been any, but it's certainly different from what you typically see with these partnerships," he said.
Some larger cities—including Dallas, New York, Houston and Minneapolis—have used public-private partnerships for restaurants, office spaces and waterfront developments. Roth said such partnerships are generally viewed as key to furthering parks' efforts to engage with the public and offer a new way of enjoying their city and promoting wellness.
The partnerships open "opportunities to build and to program," he said. "To build new assets, to repair assets, to reimagine assets, that maybe wouldn't be available otherwise."
Broadfoot said Indy Parks plans to continue evaluating possibilities for public-private partnerships on a case-by-case basis, but that further partnerships could take years—even decades—to formulate. Nothing is imminent, she added.
"I think it's safe to say there's no one-size-fits-all solution—that every neighborhood and every park has a different personality and different interests," she said. "One partnership model that may work in Broad Ripple may [or may not] work somewhere else."
The proposal has received some positive reactions, and the Friends of Broad Ripple Park, a not-for-profit that accepts donations and works on behalf of the park, supports it.
But not everyone is pleased.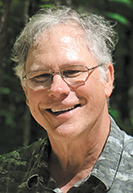 Clarke Kahlo, a vocal Meridian-Kessler resident, is involved with the Broad Ripple Park Alliance, a group that opposes the Indy Parks partnership with BR Health. Kahlo said he is open to the concept of public-private partnerships, but the health center proposal is inappropriate.
"Each [situation] is always fact- and case-dependent, so it's hard to generalize, but I think there are possible opportunities for private ventures in parks," Kahlo said.
"But from a development point of view, when you're talking about building space for a private entity, you're transcending the idea of concessions and limited-purpose commercial activities completely," he said.
Kahlo said he has concerns about whether BR Health Holdings will live up to its promises and the fact that the health care section will be for patients only, not all park visitors.
"We take it as very poor public-policy precedent to enter into a public-private partnership that involves constructing a special-purpose building for the use of private medical facilities," Kahlo said. "The public parks system is for the public and not for commercial enterprise."
Community Health, which will be the building's primary tenant alongside the park, has said it is fully committed to the project and wants to be a community partner, with opportunities for classes and other public programming, in addition to health care services.
In a written statement, Dr. Amanda Furr, a physician executive for Community's integrated primary care unit, said the development "strengthens our commitment by allowing us to expand on those services to meet the growing demand of this community."
In addition to traditional primary care services, the facility will offer wellness programs such as prevention screenings, smoking cessation, maternity care, parenting classes, weight management, sports physicals and fitness training.
"Broad Ripple is home to many of our caregivers, and we are excited to work with city and community leaders and residents to develop an innovative site of care that complements and supports both the history and future of Broad Ripple Park," Furr said.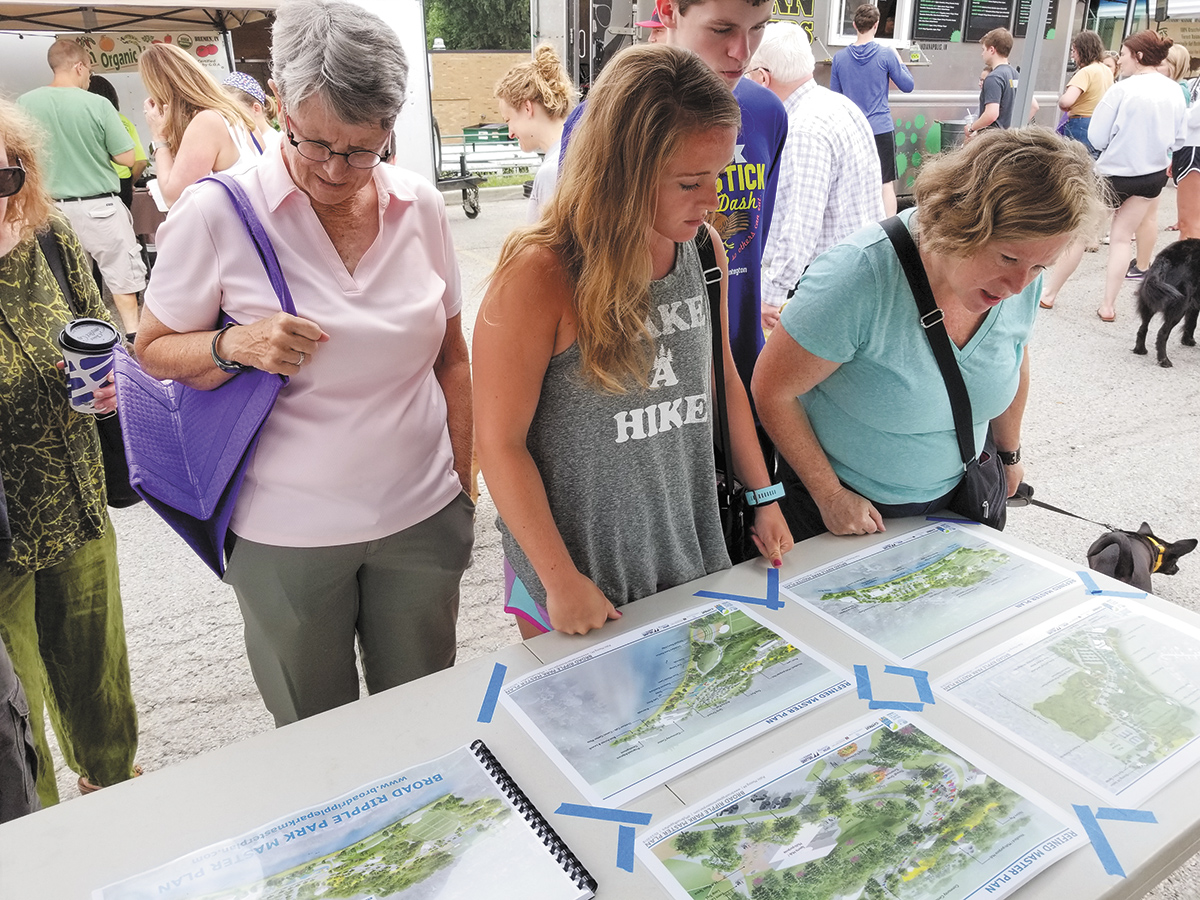 'Meant to be for all'
Kahlo contends there is "significant community opposition" to the project—although he said he couldn't estimate its size.
"I can't quantify it … [because] the people who are willing to remonstrate against this thing are relatively few," he said. "There's not a giant groundswell of community outrage about it. People are busy … and they don't bother to fight city hall on stuff like this."
Roth said he understands why some individuals are concerned about development inside a park, noting that the onus is on the parks department to prove the project is necessary.
"In the case of parks and recreation as a whole, they're really meant to be for all members of our communities, rich and poor, regardless of background," he said. "It's really important that these partnerships are built in a way to make sure they really are benefiting everyone. When an agency … has a mandate, and they do the work upfront, they can ensure [proper] access is always there."
Broadfoot said pushback from members of the community isn't surprising, but added the parks department has heard from those individuals and tried to address their concerns.
"Doing community work, doing government work, you always will have folks who feel very strongly for and against what you're doing," she said.
"And we certainly understand that this arrangement is unpopular with a very select few folks," she said.
But, Broadfoot said, she expects the quality of the facility, along with its ability to provide more resources to park users and the community as a whole, "will ultimately speak for itself."
Kahlo disagreed, and said he is hopeful the project is stopped—or at least re-evaluated.
"We're confronted with a plan and a project that is marching along," he said.
"I think overall we would want the city to recognize that there's some significant opposition to this," he said, "and to pause and re-evaluate it, to consider [how we feel] about it."•
Please enable JavaScript to view this content.