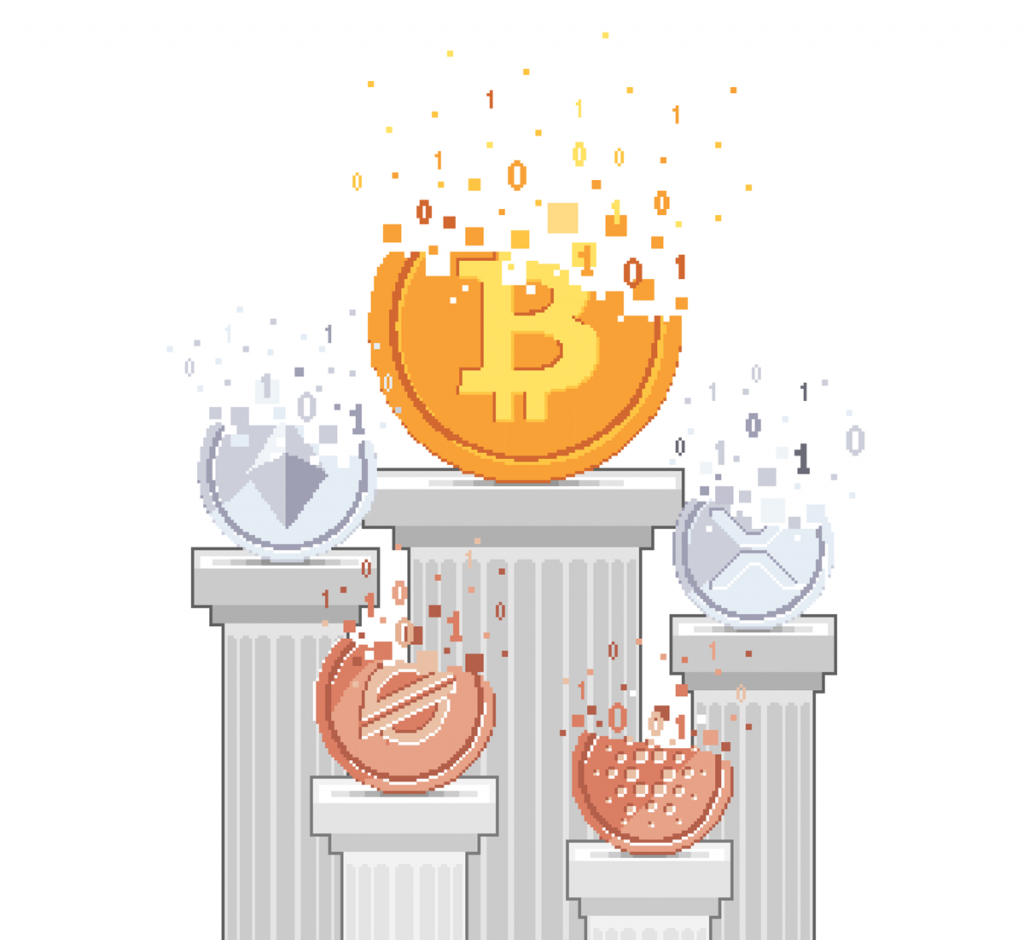 The freewheeling nature of digital currency—with its potentially wide swings in value and anonymous transactions—means the highly regulated banking industry has been in no rush to get involved.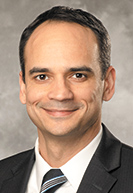 But banks—and their regulators—are now paying attention to how cryptocurrency and its supporting technology could change the financial industry in years to come.
The Office of the Comptroller of the Currency, which regulates federally chartered U.S. banks, has recently given banks the go-ahead to engage in certain types of cryptocurrency transactions. Banks say they see potential in the still-emerging technology, though it's not yet clear what role cryptocurrencies might play in banking or the financial system as a whole.
"What is clear about cryptocurrencies is that they are faster and more efficient ways of transferring funds," said Brendon Falconer, chief financial officer at Evansville-based Old National Bank, whose footprint includes 17 Indianapolis-area branches. "A lot of banks, I think, are just starting to have this conversation."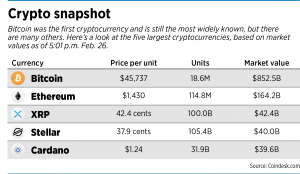 In fact, federally chartered banks like Old National have only recently received the authority to get involved with cryptocurrency.
Last July, the OCC said banks could begin to offer cryptocurrency custody services. That means banks can now offer their customers a place to store the cryptographic codes, or "keys," needed to unlock the value of their digital currency. The concept is like a digital version of a bank safe-deposit box—a place customers can keep the information securely without fear of losing it or having it stolen by hackers.
Then, in January, the OCC gave banks approval to participate in blockchain networks—the online networks through which cryptocurrency transactions take place. The OCC's guidance also now allows banks to handle payments involving stablecoins—cryptocurrencies whose values are pegged to an outside metric such as the U.S. dollar or the price of gold as a way to stabilize their value.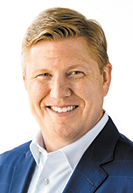 And in January, Sioux Falls, South Dakota-based Anchorage Digital Bank became the nation's first federally chartered digital-asset bank. The institution had formerly operated as Anchorage Trust Co. and is a division of San Francisco-based Anchor Labs Inc.
Just because the OCC has opened the door to cryptocurrency, though, doesn't mean banks are hurrying to cross the threshold.
"I still think we're very early in," said John Gavigan, chief operating officer at Cincinnati-based First Financial Bank, which has 11 Indianapolis-area offices. "I don't know that this guidance is going to result in anything tangible that we're going to see out of banks soon."
The OCC guidance, for instance, specifies banks that facilitate cryptocurrency transactions still must operate within current regulatory requirements. To combat fraud and terrorism financing, for instance, banks are required to know the parties involved in a financial transaction—even though cryptocurrency's anonymity might be part of the appeal for users.
And while the OCC currently allows banks to handle stablecoin payments, Bitcoin and Ethereum, the two most popular forms of cryptocurrency, are not allowed.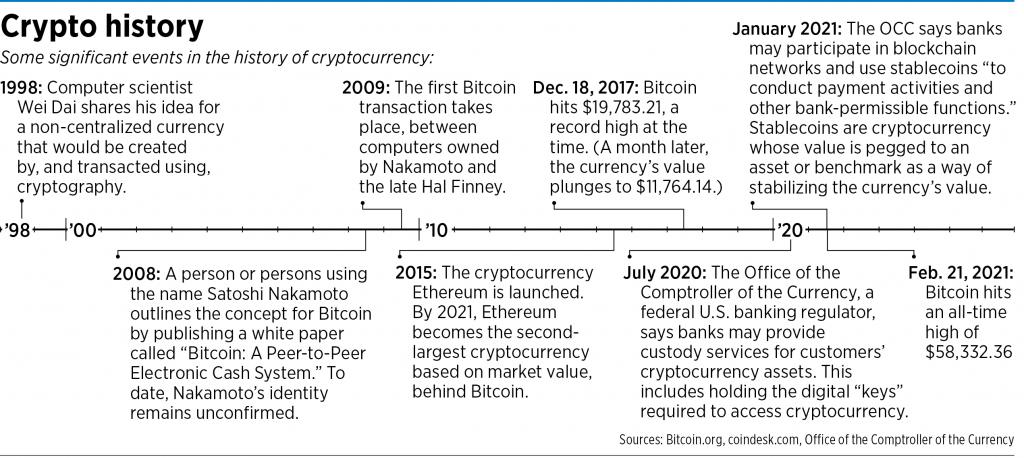 Even if banks are cleared in the future to deal in Bitcoin or other non-stablecoin cryptocurrencies, it's not yet certain how that could work.
How, for instance, might a bank make a Bitcoin-based loan? The price of Bitcoin fluctuates so frequently that the agreed-upon loan would likely change value during the time it takes to close the deal.
"The big challenge is that the value of Bitcoin is so volatile that people won't know the value of the transaction that they're doing," said Rob Neal, professor of finance at Indiana University's Kelley School of Business at IUPUI. "This is a problem that's going to restrict the widespread adoption of any of these cryptocurrencies."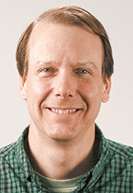 Gavigan agreed, citing a Facebook initiative as an example of the yet-unanswered questions that need to be addressed before cryptocurrency is ready for the mainstream.
In June 2019, Facebook announced it was spearheading an effort to develop Libra, a global cryptocurrency and associated digital financial network. Partners in the Libra project—including Mastercard, Visa and eBay—later pulled out. The effort has since been rebranded as Diem, and the cryptocurrency has yet to launch.
"I think that illustrates the challenges and the complexities here," Gavigan said.
Banks of various sizes are mostly taking a slow approach to cryptocurrency at this point, said Nasreen Quibria, vice president of emerging payments and technology policy at the Washington, D.C.-based Independent Community Bankers of America.
"Many banks remain cautious of digital assets given the need to address risk management, compliance, technological and other considerations before offering this product or service," Quibria told IBJ via email.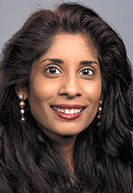 But banks do see promise in the blockchain technology that undergirds cryptocurrency.
Blockchain is essentially a shared computer database in which online transactions are securely recorded and confirmed, with verified transactions forming the "blocks" that make up a chain. It's designed as a cheat-proof and more secure way to conduct transactions, and proponents say the concept has the potential to revolutionize everything from financial systems to manufacturing supply chains to medical records.
"Over the years, it's become clearer that [blockchain technology] will have a place in the world going forward," Old National's Falconer said.
The U.S. monetary system is also cautiously eyeing cryptocurrency and the idea of potentially creating a digital version of U.S. currency.
"We understand that we need to be in a position of really understanding it and doing it, if it's the right thing for Americans," Federal Reserve Chairman Jerome Powell told a congressional committee Feb. 24.
At the same time, Powell said, he is not in a rush to act. "To do it as quickly as possible and get it wrong would be a very bad idea."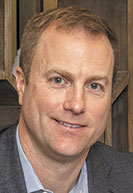 All of the conversations are welcome news to John Sarson, CEO and managing partner of Indianapolis-based Sarson Funds, a cryptocurrency-focused financial firm.
Sarson founded the company as a traditional investment firm in 2016, then pivoted to become a crypto-focused investment firm the next year.
The company offers cryptocurrency investments to both individual investors and financial advisers. It currently has 50 clients around the country.
Investors' interest in cryptocurrency fluctuates with the price of the assets, Sarson said, and interest is high right now. Bitcoin, which a year ago was hovering around $10,000, hit an all-time high price of $58,332.36 on Feb. 21, although the price has since fallen below $50,000.
"Even my father-in-law is interested in crypto, and I never thought I'd see that happen," Sarson said.
In the bigger picture, he said, cryptocurrency is a still-evolving phenomenon—but one that's gaining acceptance because of developments like the recent OCC announcements.
"In 2017, no banks were willing to do crypto. No institutional investors were willing to do crypto," Sarson said. "Every institutional investor that comes into cryptocurrency solidifies the role of digital assets in the global economy."•
Please enable JavaScript to view this content.