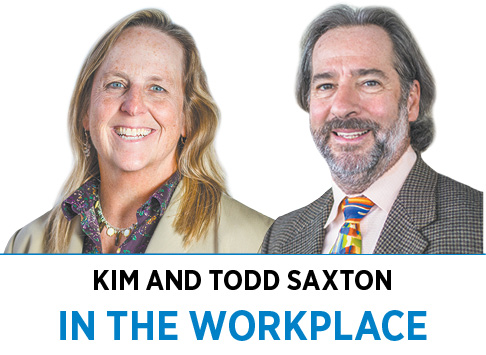 Through the pandemic, we've been asked to advise a number of small businesses via the Indy Chamber's Rapid Response program and the Indiana University Kelley School of Business' Enterprise Corps. But it shouldn't take the disruption of a pandemic for you to take the time to reevaluate your business. Businesses, especially small ones, should be more regularly asking questions about how they operate.
We get it—running a small business is hard and fully occupying! Most owners have to wear a lot of hats. They don't have all the employees they need, especially in today's job market. They have to hustle to do many, many logistical tasks. That's what we call working IN the business. Someone has to take care of the problems. Someone has to get the bills paid. Someone has to hire people. Someone has to "take out the trash."
Too often, though, business owners get so caught up with working IN the business that they forget to work ON the business. So, what do we mean by working on the business? It's basically doing strategic planning. Think about viewing your business through a microscope. When you work in the business, you are zoomed in 10 times and see detail—but you risk losing the big picture (yes, the proverbial forest versus trees).
Stepping back and zooming out helps you ask questions aimed at growing the business: Do you have the right business model? What partnerships should you have? How do you grow the business by finding new customers or expanding your presence with existing customers? What related revenue streams could you add on? How can you strategically grow the team to take on new challenges?
It also means asking hard questions about your customers and what's working or not working. How easy is it for customers to interact with you? What is customer loyalty like and how can you increase it? Which of your promotions are working? Which aren't and why not? How can you increase the effectiveness of your efforts while decreasing their (and your) costs? What customers do you need to say no to?
And it means asking hard questions about your employees. Who are the best employees? How happy are they? What are their aspirations for the future? Can they accomplish those aspirations here? Every business will lose people. But be sure you have a plan for keeping the right people. What skills are still missing? Should you bring them in-house or outsource them?
The beginning of a new year is just the time to start making time to work ON the business. We offer three suggestions for how.
Dedicate time each week. The idea is to make working on the business a routine and target half a day per week. Pick a regular time period that fits with your workflow and book the time on your calendar. Some people feel Friday afternoon is a great time, or Monday morning. The timing does not matter. What matters is dedicating time on your calendar. Set some goals. Regularly assess progress toward those goals. But also, give yourself time to get creative—ask one of the hard questions above.
Build an outside advisory board. Another way to take the time is to recruit others to help keep you accountable. You want a diverse set of advisers. Target just three people to start. Get someone who knows your industry and someone who has skills you do not, particularly functional ones. Make the third person someone you look up to and whom you trust to give you honest feedback. All of them should have you and your company's best interests at heart.
You do not need to set up more than two to four meetings a year with all of them. Best practice is to set in January quarterly meetings for the whole year. Feel free to do some informal catch-ups along the way, maybe during your half-day weekly sessions.
Make networking a priority. We know this adds one more thing to your busy schedule. But there are so many great business networking groups in central Indiana. Every time we go to a meeting, we make a connection that is offering something we are looking for. That's an easy win-win. But you can't make these connections if you don't show up. And this is a two-way street: Look to help as much as you ask for help.
Of course, the opposite problem can also happen—and we see it frequently with first-time entrepreneurs. They spend all their time working on the business and seldom in it. It is easy to play entrepreneur and spend a lot of time spinning up different ideas, even joining incubators or accelerators to share ideas and get feedback. But sooner or later, you need to actually start the company, make a product and sell it to a customer. Ideas are great, but the trash still needs to be taken out.
People are calling 2021 the year of the Great Resignation. But it could also be called the year of the Great Formation. The number of monthly new-business starts at the end of 2020 and all of 2021 has been two times higher than any period in the previous decade! If you are starting or leading your business, whether as a side gig or a full-time deal, make sure you are taking time to work both in the business and on it!•
__________
Kim Saxton is a clinical professor of marketing at IU Kelley School of Business at IUPUI. Todd Saxton is an associate professor of strategy and entrepreneurship at IU Kelley School of Business at IUPUI and Regenstrief Institute vice president for business development. They are co-authors of "The Titanic Effect: Successfully Navigating the Uncertainties that Sink Most Startups."
Please enable JavaScript to view this content.