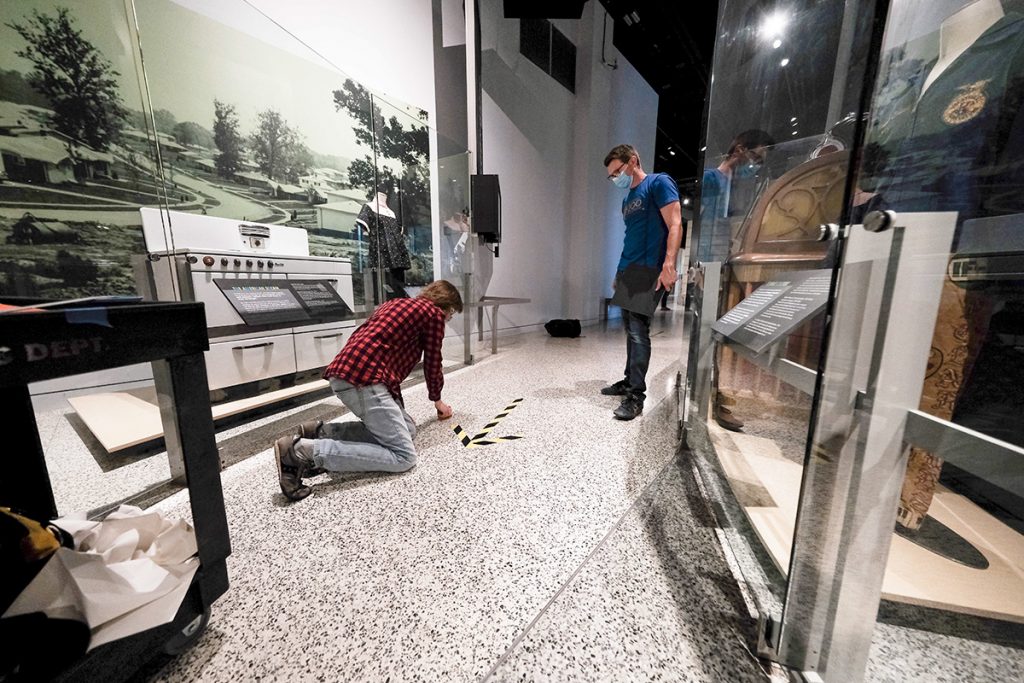 Local museums and cultural institutions are leading a return to safe operations with enhanced cleaning schedules, advance ticketing systems and a members-first approach.
Three months ago, the state ordered large venues to close to reduce the spread of the novel coronavirus. Since then, organizers at Indianapolis' museums and other cultural sites have taken inventory to see how they might keep patrons safe upon reopening. Though the city will allow those institutions to operate at 50% occupancy starting June 19, many are planning to wait a few days or test the waters with a select group of members.
"The idea is to work on technical solutions that support operational policies and procedures," said Bill Edwards, an associate principal with New York-based Thornton Tomasetti's protective design and security practice. "At the end of the day, you want to give the public confidence that the places they would like to go back to are safe."
Aside from enhanced cleaning, Indianapolis-area institutions are employing a number of techniques to create a safe environment, including required temperature checks and personal protective equipment for staff, plastic shields at each point-of-sale, one-way traffic flows, 6-foot social-distancing indicators and continued closures of bottlenecked galleries and high-contact children's areas.
Museums and cultural attractions are also guiding visitors' experience from the very beginning by requiring advance registration and creating exclusivity.
Crowd control
Newfields is one of several attractions that will control visitor traffic by requiring visitors to reserve their tickets in advance. The virtual queuing system not only allows the museum to monitor flow, it also provides an opportunity to bump members to the front of the line.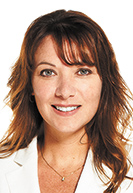 Newfields launched its ticket reservation system for members-only on Wednesday and is giving those members exclusive access to the cultural campus' outdoor spaces starting June 23. Non-members will have to wait until June 22 to even reserve their tickets for a June 25 return to those outdoor amenities, including The Garden, the Virginia B. Fairbanks Art & Nature Park and the Beer Garden.
"We want to give those members—what we call our core audience—the first opportunity to attend anything we do," Newfields Chief Operating Officer Katie Haigh said.
Newfields' initial plan for reopening its 152-acre campus will not include the Indianapolis Museum of Art's 600,000 square feet of indoor galleries and cafe, Haigh said, or other enclosed facilities like the Lilly House and the Madeline F. Elder Greenhouse. It might be mid-July before those amenities reopen.
"Bringing people back outside seems more palatable," Haigh said. "Everything we are doing is based on the governor's executive order and the CDC's guidelines, so we know we're aligned and headed in the right direction."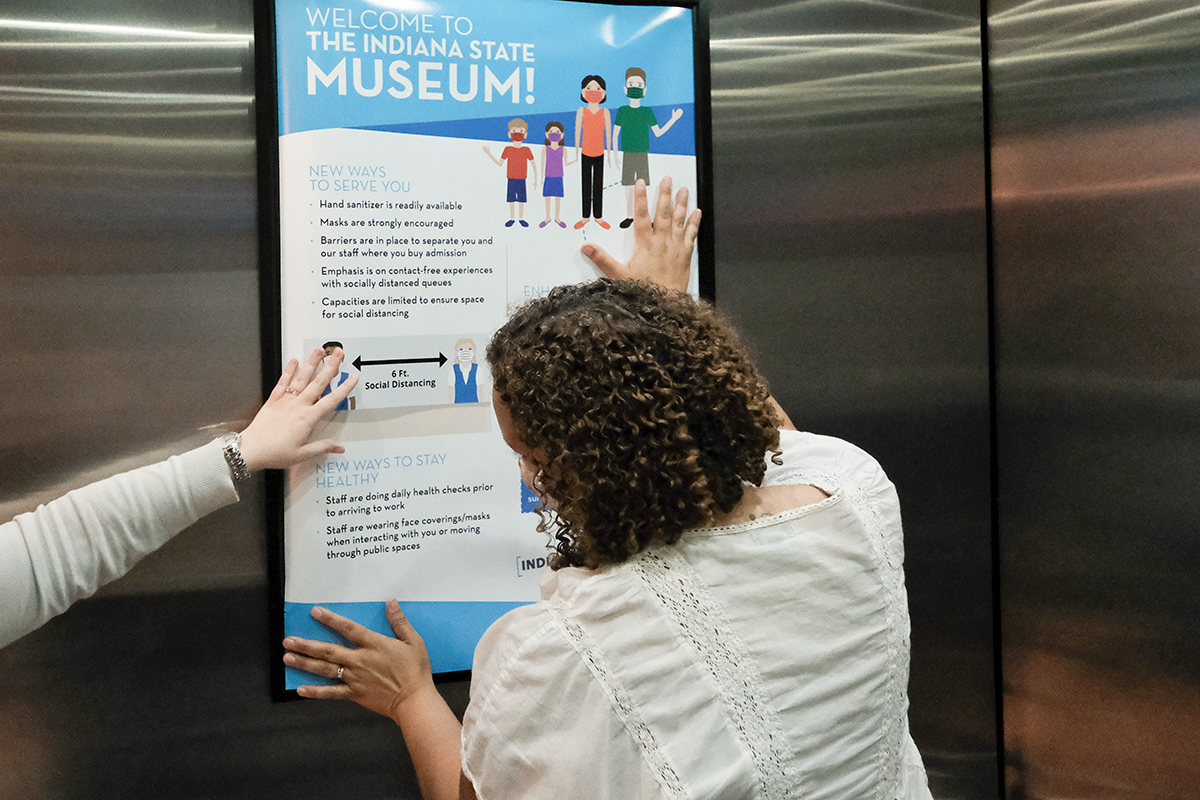 Though Newfields' gardens have capacity for 3,500 people with social distancing, Haigh said staff will limit the space to 100 people every 30 minutes.
Whether those measures are enough to persuade families it's safe to venture out to their favorite places remains to be seen. Edwards said museums are making a business decision to reopen, but families can feel better knowing those decisions are based on recommendations of state and federal medical professionals.
The Indiana State Museum and most of its associated historic sites will open the first day they're allowed to, June 19, at 10 a.m. State Museum CEO Cathy Ferree said, like other institutions, the museum will dedicate certain hours over the next few weeks to just members.
"The members who intimately know the institutions, they are the ones that have a sense of ownership and are more inclined to come back," Ferree said. "Now, it's a matter of planning the party and hoping they'll come."
Though advance tickets won't be required, Ferree said the museum is offering them to patrons at a reduced price to eliminate the need for in-person transactions and to help control traffic flow.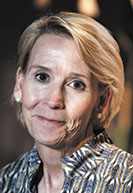 Normally, the Indiana State Museum has a maximum occupancy of roughly 3,400 people. Ferree is planning to initially keep that under 1,500. Despite those restrictions, she said, the museum will actually increase the number of curators in its galleries to monitor social distancing and provide an interactive experience that's hands-free.
"Here at the museum, we've realized our curators are one of our biggest assets," Ferree said. "That's where we're looking to continue to build the community museums normally build. We're really looking at how we can provide the safest, most comfortable visit."
Ferree said the museum system's historical sites will also offer alternative programming—such as outdoor architecture tours or a guided walk through the gardens—for those who don't feel comfortable in an enclosed space.
Testing the system
The Children's Museum of Indianapolis is taking an even more exclusive approach to its reopening.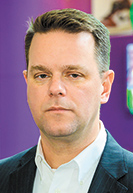 Brian Statz, the museum's vice president of operations, said the Children's Museum generally operates at about 75% of its legal 9,000-person capacity for comfort.
When the museum hosts a private reopening for an internal audience on June 20, Statz said, there will probably be just a few hundred visitors so the museum can test its systems. That number will expand up to as many as 3,000 as the museum reopens to donor families June 24, then member families June 29.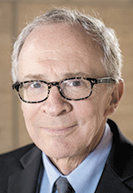 Museum officials plan to announce a full public reopening later this month. In the meantime, there will be rotating gallery closures throughout the day to allow for periodic sanitization. Some of the museum's most popular high-touch attractions—such as Playscape for babies and preschoolers—will remain closed.
The Eiteljorg Museum of American Indians and Western Art will reopen to only members June 20-26 before the general public can return on June 27. Eiteljorg CEO John Vanausdall is confident the museum's roughly 100,000 square feet of public space will remain far below its 50% capacity. He doesn't expect to see more than 500 visitors on a given day during the initial reopening phase.
"If we were to have an onslaught of people, we would go to timed ticketing," Vanausdall said.
Judy Palermo, public relations director for the Indianapolis Zoo, said members and the general public are now able to reserve their tickets for a June 19 return. She said the 64-acre zoo's total occupancy varies according to the weather. A single day might bring as many as 14,000 visitors, so zoo staff is limiting the number during the first phase to fewer than 6,000.
"We feel pretty confident people are willing to come back," Palermo said. "But we're urging everyone in their group to do a health check before they come to the zoo."
Some variations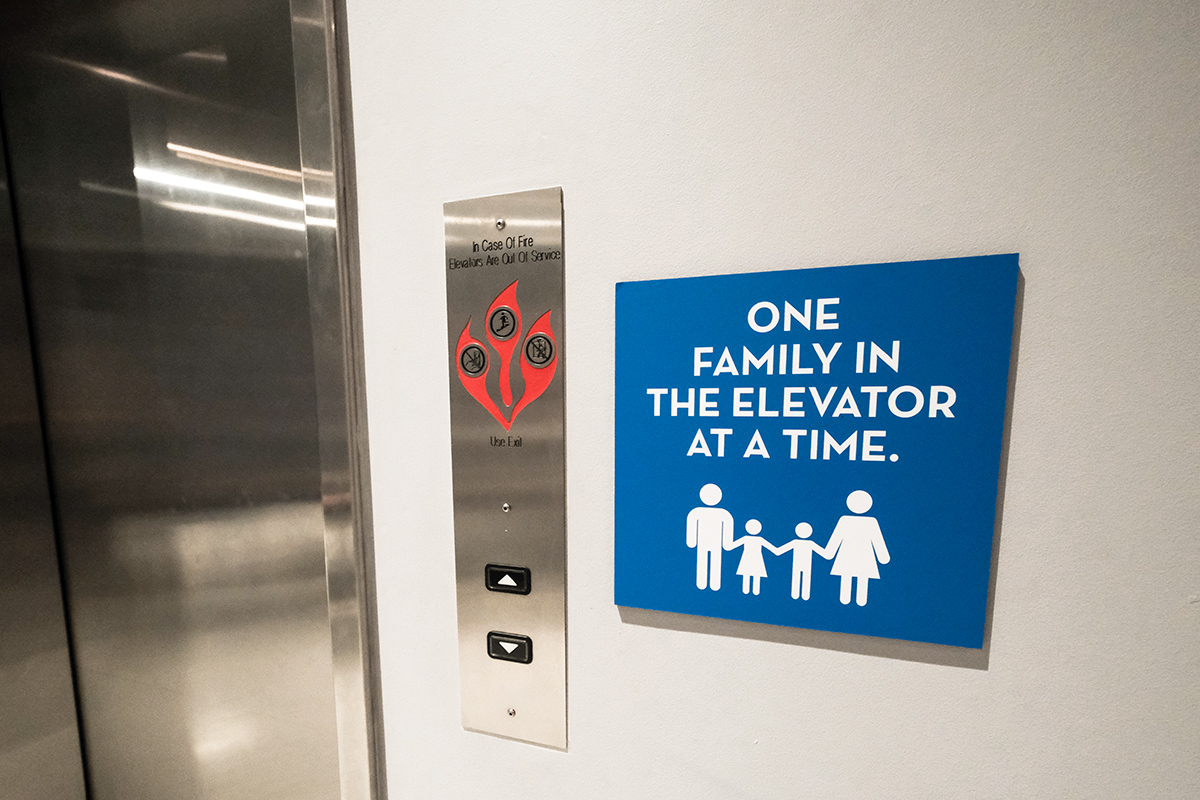 Though many institutions are taking similar approaches to visitor safety, they also differ in some procedures.
Whereas the Eiteljorg and the children's museum will require visitors to wear masks, the state museum, the zoo and Newfields are only strongly encouraging the practice. Newfields does require a mask in restrooms.
Most museums will rely on visitors to conduct a health self-assessment and act accordingly. The Eiteljorg, on the other hand, will take visitors' temperature before they enter.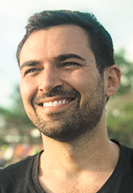 Visitors who aren't ready to return to museums will still have access to some of the virtual offerings those museums launched during the shutdown. The Indiana State Museum, for example, is continuing its virtual tours of women artists' studios. Even though those tours have been well-received, Ferree said, patrons are ready for an offline conversation.
Museum Hack co-owner Michael Alexis agreed. He said the New York-based museum consultancy and tour group analyzed Google search trends in late April to find the term "virtual museum tours" was popular for just four days. Since then, interest has steadily declined.
"With all the tools available to museums, there will be some stumbles," Alexis said.
That doesn't mean the positive momentum museums saw before the rise of COVID-19 is lost, though. Alexis said a forced reduction in occupancy might actually provide a better experience for visitors willing to don a mask.
"There's something to limiting the number of guests or admission at one time. It offers a unique perspective," he said. "I think it would be an incredible experience to go at a slower pace, see and appreciate the art without bumping shoulders with other patrons."•
Please enable JavaScript to view this content.