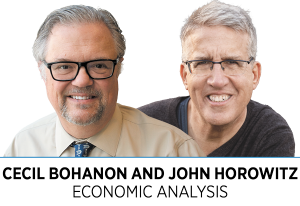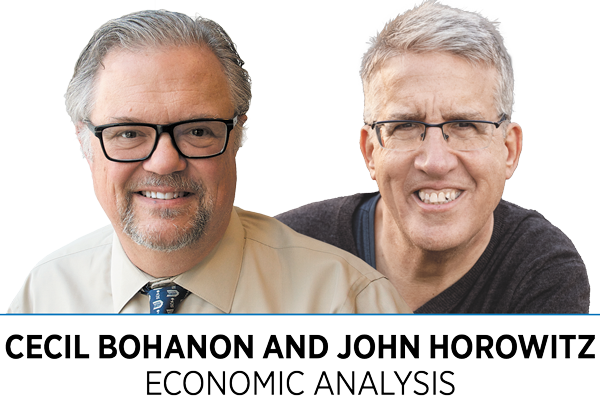 Irish poet William Butler Yeats' 1919 verse "The Second Coming" not only reflected on the political turmoil of his time immediately after the First World War but also foreshadowed the wars and horrors that were to unfold through the rest of the 20th century. Yeats prophesied a "rough beast, its hour come round" based on the observation that "things fall apart; the centre cannot hold … the best lack all conviction, while the worst are full of passionate intensity." We are not the first to note that Yeats' horrific image of the consequences of polarized politics is increasingly familiar to politics in the United States.
Yeats' observation on the dangers of extreme polarization is why, while the recent debt-limit bill did not solve the United States' long-running fiscal problem, its process gives us a glimmer of hope. The center did hold; the USA will not default on its debt obligations. Political compromise is possible in the United States.
The bill passed the House 314-117 and the Senate 63-36. The liberal ranks of the Democratic Party vocally opposed the bill because it cut future spending too much, and the most conservative Republicans vocally opposed the bill because it did not cut spending enough.
Did the extremes vote differently than did the center? The left-of-center organization Progressive Punch rates all House members from the most progressive to the least. Using these ratings, one of our stellar undergraduate students parsed out the votes of the 50 most progressive and 50 least progressive House members. Of the 100, 56 voted yes, and 44 voted no. Among the remaining 331 centrist members who voted, 258 voted yes, and 73 voted no.
A simple but powerful chi-squared test indicates the difference is statistically significant. There is less than a 3% chance that the vote difference between the centrists and those on the further ends is attributable to random chance.
Part of the appeal of democracy is, it allows for representation of those with dissenting ideas. This is good. No one wants to liquidate those in the extremes or send them to Gulag camps as the Soviets did. Many ideas and policies that are widely accepted today were at one time on the fringes. A stable democracy, however, requires broad consensus, compromise and mutual forbearance. This is even more important when numerous social, political and economic issues deeply divide the nation. Maybe the rough beast's hour need not come round in the United States.•
__________
Bohanon and Horowitz are professors of economics at Ball State University. Send comments to ibjedit@ibj.com.
Please enable JavaScript to view this content.