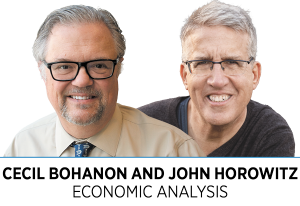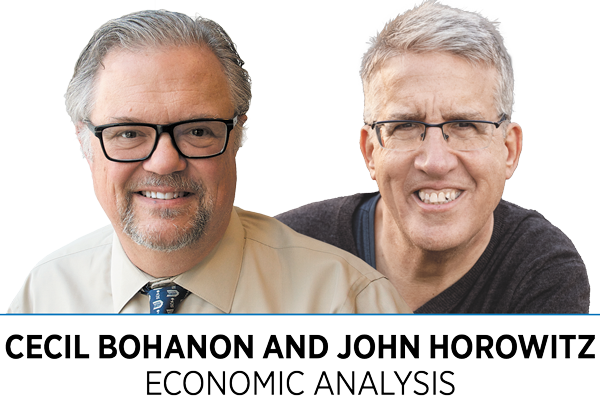 Each year, legislative bodies work on refining public policies and appropriating government budgets. Folks ask us what we would give legislators to read before they begin their work, and our answer is Frederic Bastiat's 1850 classic, "That Which is Seen, and That Which is Not Seen." The 40-page tract is available online, and any thinking legislator should heed its implications.
Bastiat begins with his famous example of the fallacy of the broken window, where a young boy breaks a shopkeeper's glass window, providing work and income for a glazier. Bastiat concedes that the careless boy provides a benefit to the glazier. "The glazier comes, performs his task, receives his six francs, rubs his hands and, in his heart, blesses the careless child. All this is that which is seen. But if, on the other hand, you come to the conclusion … that it is a good thing to break windows, that it causes money to circulate, and that the encouragement of industry in general will be the result of it, you will oblige me to call out, 'Stop there! Your theory is confined to that which is seen; it takes no account of that which is not seen.'" Bastiat then makes the obvious point: "If the window had not been broken, the shoemaker's trade (or some other) would have been encouraged to the amount of six francs: This is that which is not seen."
In the rest of the essay, Bastiat points out that broken-window fallacies are behind many arguments for legislative appropriations. In Bastiat's day, advocates for military spending, art subsidies and roads argued for public appropriations because jobs would be created in those sectors. Yet this is an illusion. If public funds were allocated to another public use or returned to the taxpayer, they would produce jobs in other sectors. Six of one, half a dozen of the other.
The relevant question for public spending then and now is always the value to the citizens-taxpayers of the publicly provided goods and services generated from the expenditure compared to their alternatives. Jobs created by program or appropriation X are a measure of public costs—not public benefits. However, ignoring the unseen and simply focusing on conferring special-interest benefits via legislation might be one reason Gideon J. Tucker—a 19th-century lawyer, publisher and politician—opined: "No man's life, liberty or property are safe while the Legislature is in session."•
__________
Bohanon and Horowitz are professors of economics at Ball State University. Send comments to ibjedit@ibj.com.
Please enable JavaScript to view this content.