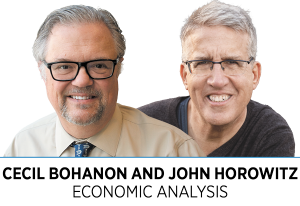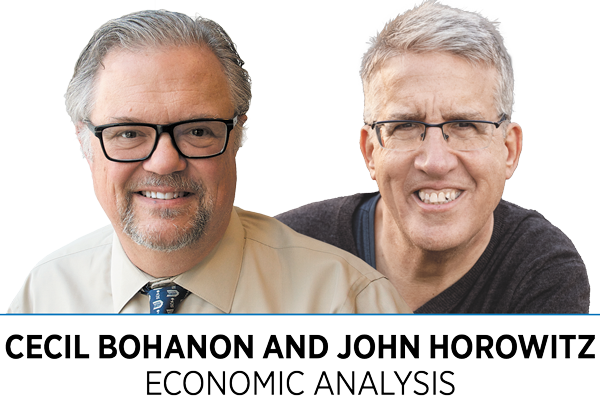 Eight years ago, this column discussed how betting in private March Madness NCAA brackets might be illegal and gave folks the best return on gambling found anywhere.
In 2015, online gambling on NCAA games was against the law. In 1992, the federal government passed the Professsional and Amateur Sports Protection Act which outlawed sports gambling in all states except Nevada. In 2018, the Supreme Court of the United States ruled 6-3 the law was an unconstitutional violation of the 10th Amendment. States were free then to establish their own sports gambling law.
Gambling in Indiana is illegal unless the state specifically sanctions it.
State-sanctioned gambling is a significant source of state tax revenue. This includes gambling on slots, various lotteries, horse tracks and through the recently minted online sports gambling sites. In 2019, betting on pro and college sports became legal in Indiana.
However, non-state-sanctioned betting on March Madness NCAA bracket winners, such as office pools, might be illegal. You could technically be subject to a misdemeanor if your local prosecutor wanted to charge you, and the person who administers the pool could be charged with a felony. However, since the prosecutor's office likely is running its own office pool, you are not likely to be charged. And by the way, if the contributions to the pool all go to participants, there may be grounds for claiming the the bracket was a "contest of skill" and not gambling.
This segues to the second point. Bracket bets are better than anything strictly legal because basketball bracket bets pay back 100% of the bets in prizes. Nothing else pays so well. Slot machines pay out 95%, horse racing pays out 80%, and your 50-50 charity jackpot, sanctioned or otherwise, pays out just 50%.
Economists as far back as Adam Smith asked why we participate in gambling if we know most of us are locked-in losers. Smith answered, "The vain hope of gaining some of the great prizes is the sole cause." In other words, we overvalue the chance of a big payoff and undervalue the chance of relatively smaller losses.
To rephrase a line from the old "ABC Wide World of Sports": The thrill of one big victory outweighs the agony of many small defeats. Go ahead and be a bracketologist, but we hope you didn't pencil in Indiana vs. Purdue for the final game this year.•
__________
Bohanon and Horowitz are professors of economics at Ball State University. Send comments to ibjedit@ibj.com.
Please enable JavaScript to view this content.