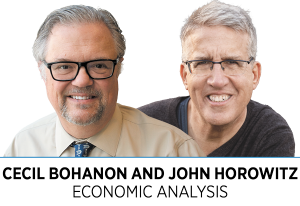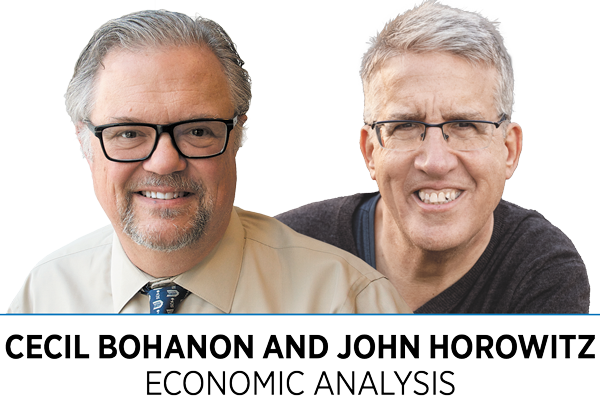 We recently took our economics students to the Indiana Senate to learn how Indiana passes laws, creates a budget, and appropriates and spends money. Our friend Jeff Papa, Senate chief of staff, shared the following data: In the 2022 regular session, members of the Indiana General Assembly introduced 849 bills and passed 21% (177 bills) of them. On final Senate passage, at least one member of both political parties voted for 92% of the passed bills, and 59% of the passed bills received unanimous support.
The ability of members of the General Assembly to work together is very encouraging. Despite national trends toward partisan and ideological divides, an emergence of a bipartisan "politics of tribalism" and the nasty tone of much campaign rhetoric, our Indiana legislators manage to get things done. Papa surmised that because controversy is the news media's lifeblood, the media naturally highlights divisions and conflicts.
But this focus on controversy gives the public a distorted view of the legislative process and its outcomes. Not much is newsworthy about a common-sense bill that passes with unanimous support. And note that the count of passed bills does not include resolutions commending the third-grade class whose dance routine went viral.
The quality of decision-making can be no better than the information available to the decision-makers. This is true for members of the General Assembly or individual citizen voters.
But there is a big difference between incentives to obtain accurate information for the General Assembly and for a citizen voter. If a voter wants to buy a new truck, she will enjoy all the benefits of getting accurate information and bear all the costs of being ill-informed. However, this does not hold when she is voting on a statewide political race or referendum. Her vote is one of the million that ultimately determine the outcome and is unlikely to make a difference. Economists call this "rational voter ignorance," when a vote has an insignificant effect and it is costly to get information.
Perhaps this is why most public-sector decisions are best left to the Legislature. The chance of an individual vote's being decisive when it is one in a hundred is 10,000 times greater than when it is one in a million. Legislators have more incentives to obtain good information about any given proposal than do individual voters. Representative government is likely more effective and efficient than direct democracy. However, we don't always see it.•
__________
Bohanon and Horowitz are professors of economics at Ball State University. Send comments to ibjedit@ibj.com.
Please enable JavaScript to view this content.