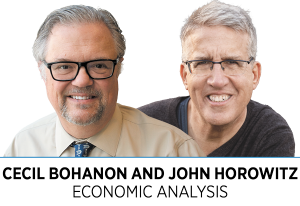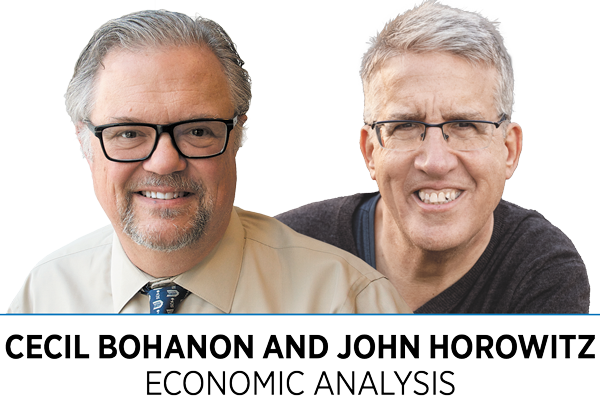 The late Nobel Prize winning economist James Buchanan wrote, "The economist's stock in trade—his tools—lies in his ability to and proclivity to think about all questions in terms of alternatives. The truth judgment of the moralist, which says that something is either wholly right or wholly wrong, is foreign to him. The win-lose, yes-no discussion of politics is not within his purview. He does not recognize the either-or, the all-or-nothing situation as his own. His is not the world of the mutually exclusive. Instead, his is the world of adjustment, of coordinated conflict, of mutual gain."
When looking at political issues, economists consider alternatives and tradeoffs. People from various political perspectives often think that this approach is amoral or immoral. Some issues are just matters of right and wrong. Indeed, since Adam and Eve ate the fruit from the Tree of the Knowledge of Good and Evil, human social life has been ordered by moral principles. Another economist, Buchanan's own mentor, Frank Knight, wrote, "Society depends upon—we may almost say it is—moral like-mindedness."
So why should we heed Buchanan's advice and have an aversion to the moralization of political issues? Because politics is ultimately about using state-sanctioned punishments to attain social ends. Governments deprive people of their liberty. They put people in prison.
We accept the government's doing this because we believe a collective justice system is superior to a privately administered system. We want to avoid the Hobbesian jungle of "a war of all against all." We imprison murderers because 99% of us think it is appropriate to do so. Law works because of social consensus—and that means something more than a simple 50% majority rule. Much of the moral like-mindedness that makes society work is formed and maintained outside the scope of legal punishment. However, if all political issues are simple matters of right and wrong, it is easy to justify vilifying, criminalizing and persecuting those on the "wrong side."
In a free and pluralistic society, people have differences of opinion about public issues that reflect deeply held but contrasting moral viewpoints. Compromise in democracy is not a dirty word but a necessary system feature. By recognizing that most political issues are nowhere as morally clear-cut as our own opinions, we help make the system work.
Forbearance and tolerance are necessary for civil society, and we do well to follow Buchanan's advice and check our moralistic passions.•
__________
Bohanon and Horowitz are professors of economics at Ball State University. Send comments to ibjedit@ibj.com.
Please enable JavaScript to view this content.