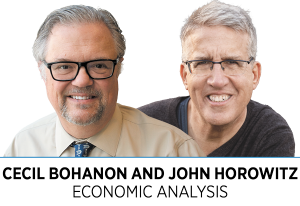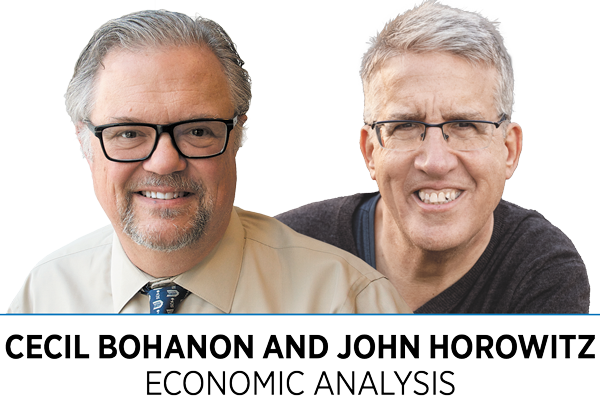 What's with soaring egg prices? Egg prices increased 134.7% in 2022. In December 2021, the average price of a dozen large white Grade A chicken eggs was $1.79; by December 2022, the average price was $4.25. In comparison, food prices increased 10.4% in 2022, and all consumer goods prices rose 6.5%.
Egg prices increased nearly 13 times faster than food prices in 2022 because a deadly poultry virus killed over 40 million hens. The national stock of hens fell 5% to 6%, though Colorado lost 90% of its hens. Upon exposure to the virus, chickens had a death rate of 100%, wiping the flock out within 48 hours.
Although consumers are understandably upset by the increased cost of eggs, the price mechanism is doing its job. Scarce goods must be rationed among competing users, and markets use prices to ration scarce eggs among competing buyers. The more scarce the eggs, the higher the price. While there have been occasional shortages of eggs in some locations, there has been no systematic nationwide shortage of eggs because egg prices were free to adjust. If the government had capped the retail price of eggs at, say, $2 a dozen, eggs would be unavailable in many, if not most, locations.
Moreover, letting prices increase gives producers both the incentives and the ability to rebuild production capacity, which is starting to cause egg prices to return to normal levels. High prices also cause buyers to look for substitutes, such as plant-based eggs. A California producer that offers a vegetable-based egglike mixture reports its sales are up 24%, and 10% of its sales are from consumers switching from conventional eggs.
Even at current high prices, eggs are a bargain! U.S. Census Bureau data indicate that the average hourly earnings for production workers in manufacturing in 1923 was 52.2 cents per hour. An anecdotal report from Christmas 1922 indicates eggs sold for 35 cents a dozen. In other words, the average production worker needed to work about 40 minutes to earn the 35 cents needed to buy the eggs.
The current average earnings for manufacturing production workers is $25.61 per hour, and the December 2022 price of eggs was $4.25 a dozen. So, even at the highest nominal price of eggs on record, the average production worker needed to work about 10 minutes to buy a dozen eggs. If we paid what our great-grandmothers did, eggs would be $17 a dozen!•
__________
Bohanon and Horowitz are professors of economics at Ball State University. Send comments to ibjedit@ibj.com.
Please enable JavaScript to view this content.