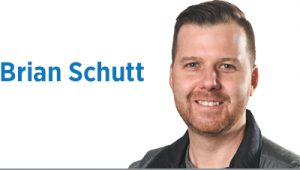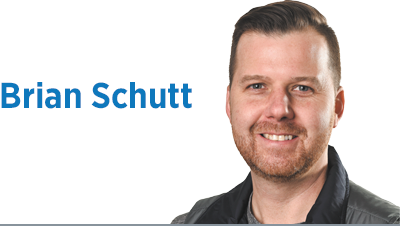 Polarization in the United States is bad and trending in a downward direction. Rather than looking toward those in power who are currently motivated to inflame culture wars, those who seek to turn down the heat should look for from-the-ground-up ideas.
Dunbar's Number, coined by Oxford anthropologist and evolutionary psychologist Robin Dunbar, is defined as the "cognitive limit to the number of individuals with whom any one person can maintain stable relationships."
The theory emerged about 30 years ago, as Dunbar was reviewing primate brain sizes plotted alongside group sizes. His research showed with consistency that the natural group size for primates was about 150.
While Dunbar's Number is not as concrete as in hard sciences, it's helpful if we consider it so. What if your threshold of meaningful relationships were truly capped at 150?
Since Dunbar coined his number, the dynamic of relationships and social interactions has been under a seismic shift. Of course, I'm referring to the creation and growth of social media. As of 2021, according to Pew research, 72% of U.S. adults had at least one social media account. The percentage of users and usage increases inversely with age, with 84% of 18- to 29-year-olds using social media.
These stats underscore a concept that's new to no one: Social media is a dominant feature of American life and its impact is just starting to be understood. As more people are using more social media for more time each day, and Dunbar's Number is staying constant, the nature and quality of relationships is changing.
A healthier, less polarized society starts with having a common formula to measure relational quality—a Dunbar's Number audit of sorts. A "back of the napkin" sketch: Cumulative relational quality (Rq) is based on the time (T) I spend with people I know (Pk) less the time (T) I spend in one-sided, consumptive relationships with people I don't know (Dn), times Dunbar's number (150). Rq = 150 [(Pk x T) – (Dn x T)].
Precision is less important than the directional awareness this formula provides. The hope is that it leads to heightened awareness around the fact that many social media relationships are one-sided and consumptive, and lead to tribalism.
"Technology, though very good in and of itself, ended up derailing the things that matter most, which all have to do with us being persons designed for relationship and love," said Andy Crouch, partner in theology and culture at Praxis Labs.
Growth in purely consumptive relationships comes at a cost. Specifically, the opportunity cost to the individual of not forming relationships with people local and interpersonal.
Beyond that and perhaps more detrimental, there's a cultural cost that's created the foundation of polarization. Fewer local relationships has reduced voluntary association; more impersonal connections leads to treating people like things.
According to American Enterprise Institute's Yuval Levin, "As local, interpersonal, human-level institutions have grown weaker, we've looked instead to something more like national-level institutions, and that makes this kind of diversity [the United States] much more difficult."
In an attempt to ensure this comes off as something more than a Luddite rant shouting, "Get off my lawn," I have a singular post-audit suggestion: Join something local. Anything.
What happens when you work toward a goal with someone from the community is that you quickly realize you are both much greater than some political party. It's not without challenges, of course. Interpersonal coexistence is much more difficult than slapping a "Coexist" bumper sticker on your car. But, if the last decade of American life has taught us anything, it's that the solutions aren't going to come from Washington.•
__________
Schutt is the co-founder of Homesense Heating & Cooling and Refinery46 and a lecturer at Purdue University. Send comments to ibjedit@ibj.com.

Click here for more Forefront columns.
Please enable JavaScript to view this content.