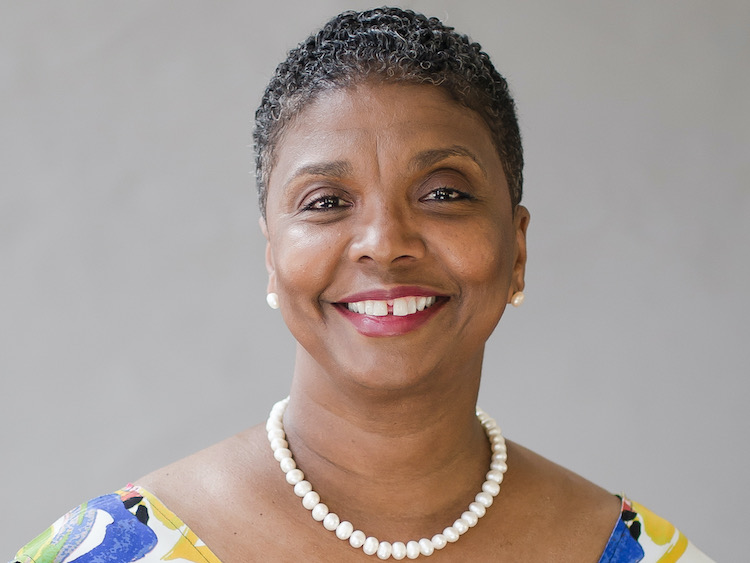 A little more than 15 months after being hired in part to ease a race-related controversy involving her predecessor, Colette Pierce Burnette is leaving her post as CEO of Newfields.
The art museum and gardens abruptly announced her departure in a press release late Friday afternoon that offered no explanation for the move. The Newfields Board of Trustees has appointed Michael Kubacki, a former trustee and chairman of Lake City Bank, as interim president and CEO, the press release said.
"We thank Dr. Burnette for her service to Newfields," Newfields Board of Trustees Chair Darrianne Christian said in written remarks. "She helped deepen our relationships with the community and championed the transformative powers of art and nature. We are grateful for her work on behalf of Newfields and wish her well in her future endeavors."
A Newfields spokesperson told the IBJ that the organization adheres to a policy of not discussing the details of internal employment matters.
Indy Arts Council CEO Julie Goodman characterized Burnette's exit as a surprise.
"I am utterly shocked and devastated by this news," said Goodman, whose organization promotes arts organization and administers financial grants. "Dr. Burnette has been a lightning rod of hope and healing and progress at Newfields, which has extended across our entire arts and cultural community. She has made more progress in her early tenure than many make in an entire career. I don't understand this at all, and I will be asking a lot of questions."
Burnette took the leadership role at Newfields on Aug. 1, 2022, after being chosen from more than 230 applicants after a 14-month CEO search.
She succeeded controversial former CEO Charles Venable after the organization was rocked in February 2021 by a race-related controversy in which a job posting referenced the need to maintain "the museum's traditional, core, white art audience" while attempting to attract guests from all backgrounds. Venable resigned after more than 85 Newfields employees and affiliates signed a letter calling for his ouster.
Burnette was the first Black top executive at Newfields, an organization initially founded as the Art Association of Indianapolis in 1883.  She also was the first woman hired for the role, though artist and curator Anna Hasselman served as interim director from 1926 to 1929.
News of Burnette's exit came the same week that Belinda Tate began her tenure as the new director of the Indianapolis Museum of Art at Newfields. Burnette led the process to hire Tate, executive director at Michigan's Kalamazoo Institute of Arts since 2014. In her new role, Tate will manage IMA day-to-day operations ranging from exhibitions and art acquisitions to public programs and community outreach.
At the time of Burnette's hiring at Newfields, she was hailed as a clear standout among an impressive list of applicants and as a humble leader with an immense amount of respect and empathy for everyone she encounters.
Burnette previously was president of historically Black college Huston-Tillotson in Austin, Texas. She was named the 2021 Austinite of the Year by the city's Chamber of Commerce, which cited Burnette's commitment to education and her work as co-chair for the Mayor's Task Force on Institutional Racism and Systemic Inequities. She is credited with helping grow Huston-Tillotson's endowment by 55% during her tenure.
On Nov. 7, Indiana Minority Business Magazine awarded Burnette the "Breaking Barriers" award as part of the publication's 2024 Champions of Diversity Awards.
Please enable JavaScript to view this content.