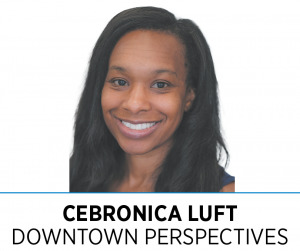 The movement to usher in a return of an activated downtown has been both a challenge and an opportunity.
My businesses were built by creating entertainment experiences downtown that attract revelers from all over central Indiana, as well as convention crowds near and far. Yet, our venue recently became a victim of our downtown's tourism growth, having been shut down due to the Hilton Signia project at Pam Am Plaza. Still, we are very eager to find a space and place in or proximate to downtown due to its continued resurgence.
Candidly, however, it's disheartening that as a business owner who has invested millions of dollars into creating experiences that have brought years of visibility and growth to downtown, it's been impossible to get access to available land, spaces and the support from necessary offices to build another venue to fill the programming gap that The Pavilion has left. Downtown Indianapolis has lost out on national event tours for the summer of 2023 and beyond because The Pavilion or a similar-size venue is not available.
These are uncertain times, but development continues. We want to be a part of that. It will take a collaborative effort from city officials, public safety, business owners and creatives to provide access to small-business owners and investors like myself who want to grow downtown and move forward, together.
__________
Luft is co-founder of The Pavilion at Pan Am, founder of 317 Events and Pulse Coffee, and operates The Center Mix bar at The Amp at 16 Tech Innovation District.
Please enable JavaScript to view this content.