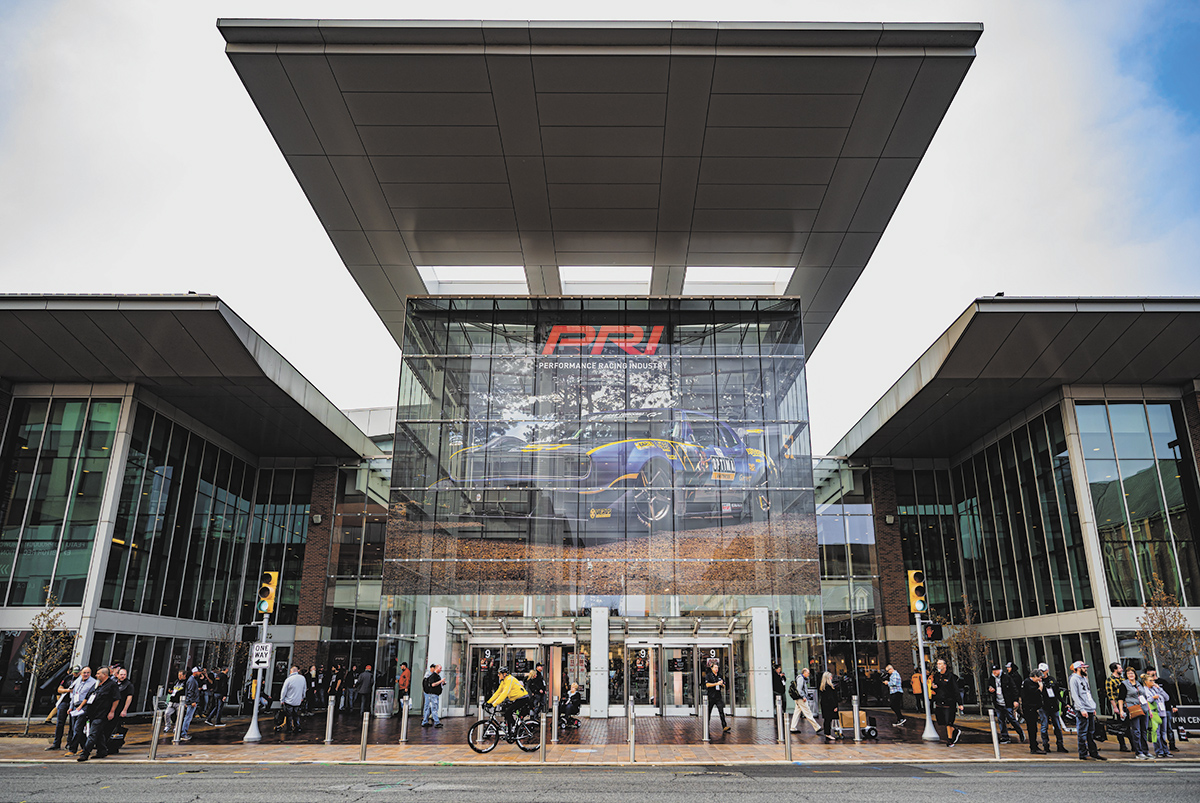 Nearly two years into the pandemic, the agency that oversees the Indiana Convention Center, Lucas Oil Stadium and other sports venues heavily impacted by COVID has been able to pay its bills and keep operating without layoffs or long-term closures of its facilities.
That's not been the case in all cities.
But to do so, the Capital Improvement Board of Marion County has dipped into its reserves—to the tune of $63 million over the past two years, with another $30 million expected to be drained from the fund this year.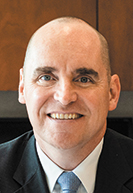 That will leave the CIB with $52 million in reserves, compared with an operating budget of $180 million in 2022. That could be a bigger problem down the road than it is today. In fact, Andy Mallon, the CIB's executive director, said he's confident about the near term.
"I'm feeling good about how we're finishing up 2021," when the CIB balanced its books by taking $20 million from reserves, Mallon said. "Like always, we will work to do better than what we budgeted, to outperform our budget [this year]. We should have significant resources for 2023."
In fact, Mallon said he is eyeing a "full recovery" by the end of next year, putting the CIB on track with national projections for the hospitality industry overall. But he acknowledged it could be a challenge to get there, because the pandemic could still deter or derail various upcoming events.
"I'm not anticipating that we'll need to [use reserve money] in 2023, but hopefully we'll have a clearer picture of all of the damage that COVID-19 has done to our financial picture over the long term," he said.
Mallon noted the CIB has not formulated projections for anything beyond 2022, because of the volatility of the pandemic and the impact rapid changes could have on short- and long-term financial planning.
The CIB had already anticipated tapping into its reserves over the coming years to cover excess debt and other ancillary expenses. But spending down those reserves more quickly could mean an early return trip to the Statehouse.
Just three years ago, the CIB received a massive infusion of cash to shore up its long-term financial stability as part of a larger bill that kept the Indiana Pacers in town and locked the CIB in for involvement in a new soccer stadium for Indy Eleven. Of course, that bill didn't account for a pandemic.
Attorney Thomas Cook, who was the city's lead on the legislation as then-chief of staff for Mayor Joe Hogsett, said he's impressed the CIB has managed to weather the pandemic so well.
"I think the absence of an ask [for money] from the Capital Improvement Board is astounding, given the economic impact the pandemic had on our condition," said Cook, who is now a partner at Bose McKinney & Evans LLP. "I think the CIB has a lot of credibility right now as an organization that has been incredibly careful with the tax dollars they've been given."
Cook said the 2019 legislation took into account various economic situations the CIB could face, including downturns and recessions, and that might have helped the CIB avert disaster these past two years. But he added that, because the CIB has been "conservative in its approach to budgeting during the pandemic," its leaders will find a more receptive audience if they need to go back to the city and state for more help in the future.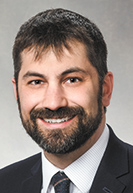 "That credibility allows them to go over not just to the General Assembly, but to the City-County Building, and be greeted as people who are trying to be good stewards of the facilities and the dollars they have," Cook said. "And I think that's going to pay dividends like it did in 2019."
Staying strong
Mallon said major events—including the NCAA men's basketball tournament in 2021, several massive trade shows and, most recently, the College Football Playoff National Championship—have helped the CIB's finances. And the city's ability to host those events has paid dividends by attracting additional business that might have otherwise not come.
For example, the national Sweets & Snacks Expo was held at the convention center last June, because the event's usual home in Chicago was still largely locked down. And several youth sports tournaments came to Indianapolis in late 2020 because they had nowhere else to hold their events.
Some of those organizations have committed to including Indianapolis in their location rotation for the long term, while others are in talks with Visit Indy about doing so.
Through October 2021—the most recent month available—the CIB had collected $142.6 million in total revenue, 44% more than projected in its annual budget. But that amount can be deceiving.
The CIB's operating revenue (not including tax receipts it receives from hotels and other travel-related taxes) totaled $52 million, 248% higher than it budgeted. That's in large part because the CIB acted as a pass-through for various federal funds, including pandemic relief grants.
Without that federal money, the CIB's operational revenue was on par with that of previous years—a surprise given the continued impacts of COVID.
"We've managed the money situation and our program of events, I think, pretty well—being able to pull off some big events even though the pandemic is still" going on, Mallon said. "We're going to continue to do that and try to outperform expectations."
The CIB's operating budget for 2022, at $179.6 million, is nearly 77% higher than its 2021 budget. That comes as both tax and operating revenue are expected to see massive boosts (each by at least $40 million) with the return of a full calendar of conventions and events.
Still, the CIB plans to dip into reserves again, largely to pay for capital investments planned throughout the year, including new carpeting, lighting and various other updates to the convention center.
Additionally, it expects to spend $22 million on upgrades to Lucas Oil Stadium's video boards, sound system and locker rooms. Mallon said the stadium spending "is going to happen" because, contractually, it cannot be deferred.
Pandemic moves
Throughout the pandemic, the CIB has invested millions in its own facilities—including a $360 million renovation at Gainbridge Fieldhouse—and restructured its debt as part of a strategy to shore up its long-term financial health.
In 2021, it refinanced tens of millions of dollars in outstanding debt from the fieldhouse's construction in 1999 and renovations in 2011. It secured new bonds, which include money for the ongoing three-year renovations to the fieldhouse, that carry an interest rate of 2.7%.
That refinancing—a tack taken by other businesses and homeowners looking to make the most of low interest rates—saved the agency $15 million, or 11%, over the remaining life of the bonds.
The debt tied to the fieldhouse construction and 2011 renovations is set to mature in 2027, with the debt for current upgrades expected to be paid off by 2041. The CIB does not have any debt tied to the fifth expansion of the convention center that began in 2007, as that project and Lucas Oil Stadium were funded by the state.
The CIB was a pass-through organization both in 2020 and 2021 for various federal dollars, dispersing funds to small businesses in the forms of grants and loans. And this year, the CIB expects to do the same for an estimated $31 million in federal funding and grant money that has yet to be allocated.
If that funding isn't given to the CIB for disbursement, it—and the equal revenue it occupies on the agency's books—would be nullified, Mallon said.
"We're certainly trying to get grants, so we built a placeholder in there," he said. "So, if we get it, we have the room and we have the appropriation to be able to spend it."
Future support
The CIB's strong financial picture today is thanks to the 2019 legislation that injected fresh cash into the agency through the expansion of a special taxing district.
The bill added new hotels to the downtown professional sports development area taxing district and created a pass-through for additional state funds that are expected to fall off the CIB's income rolls starting in 2028.
But the projections used to create that bill assumed the CIB would spend money out of its reserves in some future years—money that might not be there, thanks to the pandemic.
Mallon said he's not sure how receptive lawmakers might be to a future request for additional funding, as there's been little discussion on the topic so far.
"We're going to be conservative on that, as we are with most things," he said.
Legislators told IBJ they're hopeful the promise of continued success of conventions and events throughout 2022 (Visit Indy has projected those events will have an economic impact of $836 million and attract more than 850,000 visitors) will go a long way in ensuring the CIB is successful without having to come back to the state for more funding.
But if the agency did make an ask, elected officials said they'd consider it.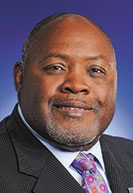 "I think the consensus of the body is that the economic opportunities that are generated as a result of our visitor and convention business [are] important to the entire state," said Sen. Jack Sandlin, R-Indianapolis.
Rep. Greg Porter, D-Indianapolis, told IBJ the appetite to support the CIB "would definitely have to be very strong" if there was a need because of the entity's track record over recent years in hosting big events. But he said the CIB's current financial standing doesn't warrant support.
"I think at this point they would have to have a robust argument—a very persuasive [reason] to get more money," he said. "But I think the appetite, at this point, would not be big. They'd just have to have a compelling argument why they need X, Y or Z."
Mallon said the CIB has no plans to ask anytime soon.
"I wouldn't go back to the General Assembly unless there's a need, and we would be completely open and transparent with them as to what that need would be," he said. "I'm not going to go to them with conjecture. I'm going to go to them with the facts as they are at the time, and at this time we don't need to go back."•
Please enable JavaScript to view this content.