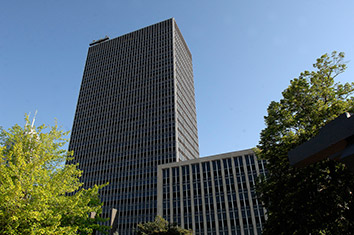 Instead of focusing its efforts solely on growing the number of jobs in Indianapolis, the city's economic development agency has a new strategy: Provide tax incentives only to companies offering jobs that will grow the city's vulnerable middle class and reduce poverty.
Starting Jan. 1, Develop Indy will change the way it awards millions of dollars in tax abatements and training grants annually. Only businesses that pay workers at least $18 an hour, give them access to health care benefits, and support other community programs will be eligible.
"We're adding humanity into economic development," said Deputy Mayor Angela Smith-Jones. The change is part of the city's quest to achieve "inclusive economic growth," she said, by growing opportunities for the city's poor.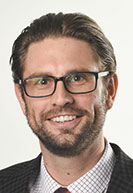 City officials say they want to leverage the tax incentives doled out annually to achieve broader community benefits. They plan to hold companies that receive incentives accountable for addressing various needs of their employees, such as improving access to transit, training, child care or social services. Officials also will seek to reward companies that reduce racial, income and hiring disparities, or that locate in a distressed neighborhood.
"We have to do economic development differently," said Ian Nicolini, vice president of Develop Indy. "If you look at the current tax abatement system, it's not an explicit marketing of our values or what we're trying to accomplish. You have to be explicit in saying, 'These are the values we're trying to put forth, and here's what we need you to do to be a part of it.'"
Tax abatements, which are provided for real and personal property for up to 10 years, are a bread-and-butter tool used by local governments to help spur economic development.
In Indianapolis, 110 projects have active abatements, and the city will forgo an estimated $135 million in taxes over the lives of those projects. Abatement requests require approval of the Metropolitan Development Commission and, in some cases, the City-County Council.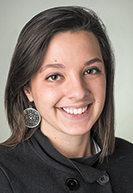 The city's decision to change its approach to economic incentives comes as the result of years of research. It is intended to confront the troubling reality that it's hard to move up the economic ladder in Indianapolis.
Less than 5% of people who grow up poor here end up in the top 20% income bracket, according to research by Harvard University scholar Raj Chetty, which found the city's economic mobility was among the worst in the nation.
"If I had to boil down success, it would be if we moved the needle on that [statistic]," said Mackenzie Higgins, a policy adviser for Mayor Joe Hogsett.
Community impact
City officials said the way to tackle economic exclusion is to increase the number of good jobs in Indianapolis for people without college degrees. To fit that definition, a job must pay at least $18 an hour, or $37,440 per year, and include employer-sponsored health insurance, according to a 2018 report by the Central Indiana Corporate Partnership and the Brookings Institution.
The city also is hoping to focus incentives on 102 industries that create those kinds of jobs—from pharmaceutical manufacturing and computer systems design and programming to aircraft parts wholesaling.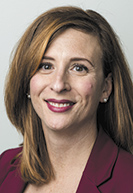 Nicolini said that, in addition to revamping how it awards tax abatements, Develop Indy will change its criteria for doling out about $750,000 in training grants to encourage the participation of more small and midsize companies.
But assisting the poor in developing connections and relationships that help them prosper also will be crucial to achieving success, Nicolini said.
One way the city aims to do that is by creating a "community impact network," where businesses receiving incentives will support initiatives from a menu of options that align with such public policy priorities as improving diversity in hiring, increasing workers' access to transit or child care, or investing in underserved communities.
Angela Carr Klitzsch, president of the workforce-development agency EmployIndy, said the city already has great civic-minded businesses, but the strategy will "codify this" and increase participation.
"Random acts of kindness does not a system make," Klitzsch said.
The city also plans to develop what it calls a "comprehensive land strategy"—an effort that will include creating a database of all publicly owned properties in Indianapolis, identifying underused sites in high-need areas and repositioning them to advance inclusive-growth efforts.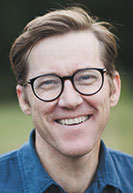 Tedd Grain, executive director of the Indianapolis office of the neighborhood-development group Local Initiatives Support Corp., said organizations focused on economic inclusion in Indianapolis are excited about the new approach.
"In some ways, this is exactly the recipe we have been fighting for the whole time," Grain said. "This is really just amazing."
Working out details
Develop Indy officials will spend the rest of 2019 doing the behind-the-scenes work needed to launch the new incentive structure. It will apply only to companies receiving new abatements, not to those that already received them.
Beyond setting the $18 wage floor, the city will change its abatement-application scoring to reward businesses that commit to hiring more workers who live in Indianapolis, including minority workers, and businesses that want to locate in distressed neighborhoods or near transit stops.
At the same time, it will place less weight on the amount of capital investment or whether other cities are competing for the jobs.
"You could create a lot of jobs by occupying a vacant space with a pretty minimal investment," Nicolini said. "We don't want to penalize small businesses with incentives because they're not making massive capital investments."
Develop Indy tries to do deals that create roughly 2,000 to 2,500 jobs per year.
As part of the new structure, abatement recipients would be required to contribute 5% of their abatement award to a dedicated spending account, with the funds going toward employees' training, transit or child care needs.
For instance, a company that plans to hire 100 people but would be far from a population center might be required to spend a portion of its account on transit passes for employees.
Another company might decide to reimburse training costs or provide child care vouchers.
"The city invests considerably in forgone revenue from tax abatements," Nicolini said. "Let's see you invest in your workforce to meet your needs."
But he said officials don't want to add requirements for businesses without also helping them accomplish those goals.
That's why it is also launching a community impact network.
"We're not asking you to figure this out on your own," Nicolini said. "We're going to help you navigate this."
Companies not receiving incentives also will be eligible to participate in the community impact network, Klitzsch said, which could give them a competitive advantage.
The network could help companies improve employee retention and address other challenges by embracing "creative solutions," Klitzsch said. For example, she said, an employer might figure out how to put a daycare center on-site, create ladders for employees or help them gain skills.
"Companies are hungry for this," she said.
Nicolini said the effort will ramp up over the next year or two.
"I'd love nothing more than [for] all of this to happen overnight, but we have to realize it's taken generations to get to this point," he said.
"We're talking about near-term interventions that have to be part of a long-term commitment."•
Please enable JavaScript to view this content.