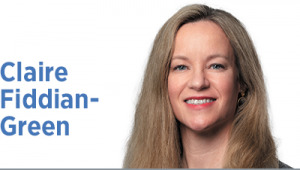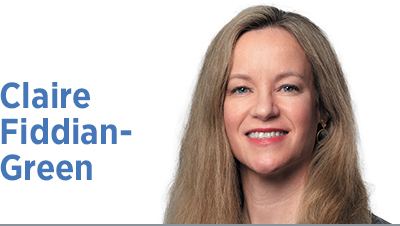 Gone are the days when economic development efforts could rely solely on low-tax, business-friendly environments. Employers seeking to relocate or expand their operations are primarily interested in a region's approach to talent development and attraction. Specifically, employers want to know if they'll be able to hire employees with the kinds of skills needed to produce the goods and services customers want.
This focus on talent is certainly the case for employers considering the Indianapolis region, according to the Indy Chamber's economic development team. It's also true in cities like Nashville, Tennessee, one of Indianapolis' biggest competitors for economic development deals.
At a recent Indy Chamber conference in Nashville, members heard from Kate Burke, chief operating officer at AllianceBernstein, a $779 billion global investment management firm that moved from New York City to Nashville in early 2020.
While considerations such as low taxes and an affordable cost of living were factors in AB's relocation decision, the principal reason the firm selected Nashville was its ability to attract talent, particularly millennials. From 2010 to 2020, the Nashville metro's population grew 20.9%, compared with 11.8% for the Indianapolis metro area. In addition, Nashville ranked seventh in 2020 for U.S. cities where millennials moved.
Leaders credit this population growth to intentional efforts to invest in Nashville's Music City brand. Nashville has other fine assets to boast about. But it's the Music City moniker that has helped attract talent from across the globe. Burke also noted that Nashville's thriving music industry has generated a spirit of entrepreneurialism that is appealing to companies striving to remain competitive in an innovation economy.
Another determining factor in AB's decision to move to Nashville was the palpable sense of partnership demonstrated by state and local government officials as well as across the private, public and philanthropic sectors. Burke explained that, during the site-selection process, AB consistently heard about a collective sense of responsibility to solve challenges affecting Nashville and to take advantage of opportunities to foster growth. Additionally, while more than one Tennessee county courted AB, they took a cooperative approach rather than competing against one another.
So, what lessons can we learn from the Music City?
In the 1970s, local leaders banded together to establish Indianapolis as the sports capital of the world through strategic efforts to recruit new teams, sporting events and organizations like the NCAA to the city and to capitalize on existing assets like the Indy 500.
Today's leaders should work in an equally strategic fashion to enhance the Indy metro's brand by making investments that build upon our region's many cultural amenities—from museums to music venues to arts festivals—and by creating a coherent brand to market these amenities. Instead of being known principally for sports, the Indy region could broaden its appeal to millennials by also becoming recognized for a vibrant arts and culture scene.
Additionally, the state and region should increase investments in millennial-friendly infrastructure like public transit and bike lanes, while also coordinating efforts to market the Indy region, encouraging people from across our nation to visit, and hopefully, relocate.
When it comes to economic development, it's not enough to talk up Indiana's low-tax environment; we also need to focus on talent. For the Indy region to successfully compete in the global war for talent, we need to up our quality-of-life game through a coordinated and well-resourced strategy.•
__________
Fiddian-Green is president and CEO of the Richard M. Fairbanks Foundation, whose mission is to advance the vitality of Indianapolis and the well-being of its people. Send comments to ibjedit@ibj.com.

Click here for more Forefront columns.
Please enable JavaScript to view this content.