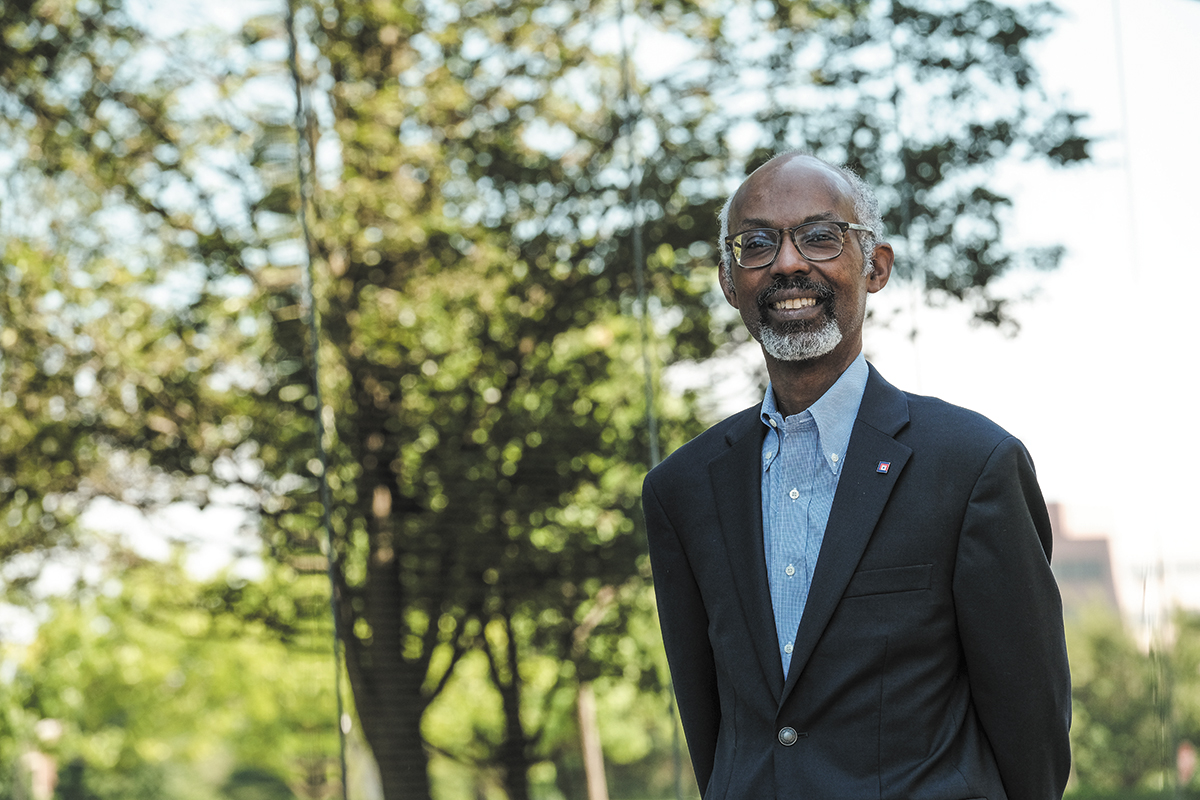 Eric Johnson
CNO Financial Group Inc.
chief investment officer
As chief investment officer for Carmel-based CNO Financial Group Inc., Eric Johnson has a complex job.
Johnson, 59, is president and CEO of 40/86 Advisors, a CNO subsidiary that manages the company's investments. Johnson leads a team with $25.3 billion in assets under management.
And that matters, because investment returns represent a significant source of income for CNO, which provides more than 3.2 million life and health insurance policies to customers around the
United States.
But though institutional investing might seem arcane to outsiders, Johnson said he and his team take a keep-it-simple approach that has served the company well in turbulent times.
Johnson joined CNO in 1997 and has held his current position since 2003. Before CNO, he worked at National Westminster Bank, a division of The Royal Bank of Scotland Group. And previously, he was at Manufacturers Hanover Trust Co. He holds a bachelor's in American history from Harvard University.   
In layman's terms, what does 40/86 Advisors do?
We manage money. We consolidate all the different money that our policyholders send in to CNO, and we invest it … so that the company can meet its promises to those policyholders. Usually in those promises, implicit is not just the return of your money but very often a return on your money. So we have to invest money in such a way that the company can pay a strong benefit to the policyholder in addition to make a strong profit for its shareholders.
How have the pandemic and economic downturn affected the company's investments?
We're very fortunate that we have a very solid investment portfolio which has generated pretty steady and predictable results. Early in 2019, we somewhat intentionally turned the dial away from risk and toward stability on the basis that we felt at the time the fixed-income market had had a very long, strong run and was probably getting toward the latter legs of the bull market. That shift in our allocations really set us up very well for what 2020 has brought us.
What's most important to remember in turbulent times?
Certainly, there were periods during March when [it felt] as if the bottom was going to fall out of the national markets, similar to what the markets experienced during the great financial crisis in 2008/2009. Yet this time, it's different. The difference relates to the speed and the severity of the impact of the economic shutdown.
The supply-side impact of that was stark, severe and shocking. The speed at which markets reflected that was shocking. And there were days, particularly in March, where, if one were a sailor, you'd look up at the sky for familiar constellations and not see anything you'd ever seen before.
Having said that, the common-sense wisdom about quality and value serves you well in unprecedented times. Back to basics, keeping it simple, blocking and tackling effectively will always keep you in the game. That is an environment that plays to the strength of our group. It's an experienced one, and it's been together for a long time, and so it knows how to execute well collaboratively.
We came in every morning and felt that we knew how to be successful in uncertain times. Falling back on collaboration, discipline and focusing on the basics, that will carry you across. And it did.
Does this philosophy apply to the individual investor as well as the institutional investor?
Yes. Institutional investors are really just combinations of large numbers of individuals underneath them. So in many respects, the discipline—while in this particular environment we use a lot more acronyms, and bigger words and a fancier toolbox—all of that is somewhat superficial to the underlying thing that's really happening. I have yet to find a tool or a technology that, at the end of the day, really makes decisions. At the end of the day, people make decisions.
How does a history major end up in a heavy-duty financial job?
I have a liberal arts education. And a liberal arts education, one finds over time, is a really good background to give you the ability to take in, synthesize and understand large amounts of information pretty quickly.
In a lot of respects, what I do now basically is a learning game. It's always a learning game. You're looking for information, different ways of understanding information and then applying it. That's really, whether one is looking backwards to history or forwards to a prospective future, somewhat of an analogous exercise. It's really just mastering disparate data points into a coherent picture that you can then do something with. I think if there's a common theme to where I was then and where I am now, that probably is what it is.
That's probably the biggest-picture possible explanation.
It's the story I tell people. There's a better story, but I save that for family and friends.•
Please enable JavaScript to view this content.