What happens when you're too successful?
In the early 2000s, homes sold for as little as $100,000 to low- and mid-income buyers in a massive revitalization project only a dozen blocks north of downtown.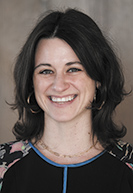 But affordability restrictions in the sought-after Fall Creek Place neighborhood were in effect for just one decade. List prices for homes there have started cracking $800,000.
With that and other experiences in mind, city officials and organizers have been working toward a solution that could keep prices affordable in other revitalized neighborhoods.
"You learn a lot through the process of something like that over the course of 15, 20 years, and the tools that we had at our disposal, or that we used in Fall Creek, were not, unfortunately, suited towards long-term affordability," said Department of Metropolitan Development Director Scarlett Andrews.
"Currently, there is no way to permanently preserve affordable housing in the city of Indianapolis. After five or 10 years, the investment from the city and the federal dollars goes away," said John Hay, executive director of Near East Area Renewal. "And all of us are committed to trying to make sure that, across the city and in particular neighborhoods, through a community-based process, that we're able to begin to preserve permanently affordable housing that is desperately needed for our neighbors and in our communities."
Hay and a wide range of neighborhood organizations and residents think they've found an approach that could keep property affordable indefinitely: a community land trust. Indianapolis is set to get its first two such trusts this year. One is expected to be citywide; another will focus on a large chunk of downtown and the near-north side.
The United States has more than 220 community land trusts, but Indiana has none. One Indianapolis organization, Big Car Collaborative, runs a similar shared-equity collaborative housing project specifically for local artists, but that's been the extent—until now.
Advocates say it's long overdue.
"As a state, we have a deficit of over 126,000 units for extremely low-income renters," said Kazmyn Ramos of not-for-profit Kheprw Institute. "… And Marion County especially, as we're having a reversal of white flight, we're seeing a lot of changes in housing affordability, in terms of rentals, and also in homeownership."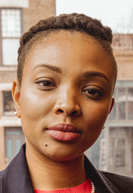 Median rent payments in Marion County jumped 12.5%, from $801 to $901, from 2015 to 2019, faster than inflation, according to the U.S. Census Bureau. In that same period, median house values soared 27%, from $122,400 to $155,300.
The price surges are putting housing out of reach for some low- and middle-income Indianapolis households, particularly in newly popular downtown-adjacent neighborhoods.
Time limit no more?
Typically, projects funded with government subsidies are required to set a portion of units aside as affordable housing for a set period. It's usually 30 years, depending on the program.
But in a community land trust model, the ground lease limits prices on future sales. Sellers will walk away with some equity as property values rise, though not the massive market-rate windfalls common in rapidly gentrifying neighborhoods.
And for affordable housing developers, who often struggle to piece together funding sources, the long-term ground leases move land acquisition from an upfront capital cost to an annual operating expense, said Near North Development Corp. President Michael Osborne.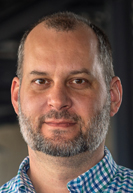 The trust idea goes back a decade or more in Indianapolis, said housing advocate Andy Beck. He helped launch Indianapolis' chapter of Homes for All, which Kheprw Institute, a community-building organization, hosts. The institute is convening a loose, wide-ranging coalition of organizations and residents to guide development of a citywide community land trust set to launch in the second quarter this year.
The coalition was Osborne's first exposure to the community land trust idea. Now, his organization is preparing to kick off its own, more localized trust by the end of March, covering an area from Washington Street up to 42nd Street, and west to east from the White River to Dr. Andrew J. Brown Avenue.
The two trusts are taking on different business models, but are taking aim at similar problems.
"Our intention in creating a community land trust is not to compete with some other umbrella organization or countywide effort," Osborne said. "It could be very complementary."

'Painstaking process'
The nation's first community land trust dates back to the 1960s, when civil rights activists founded a trust for Black former sharecroppers in Georgia.
The concept is now well-known for single-family houses, but has also been used to preserve affordable rental housing, cooperative housing, small-business and community facilities and more.
The near-north trust will focus on multifamily housing and public facilities like green spaces, health and wellness centers or performing arts areas, according to Osborne, while those behind the citywide trust say their approach will change to meet community demands.
"For us, the goal is really to be not prescriptive," said Kheprw Institute's Ramos. While the future trust's planning committee is examining existing models, the decisions will come down to coalition members, who gather regularly at meetings that are open to all.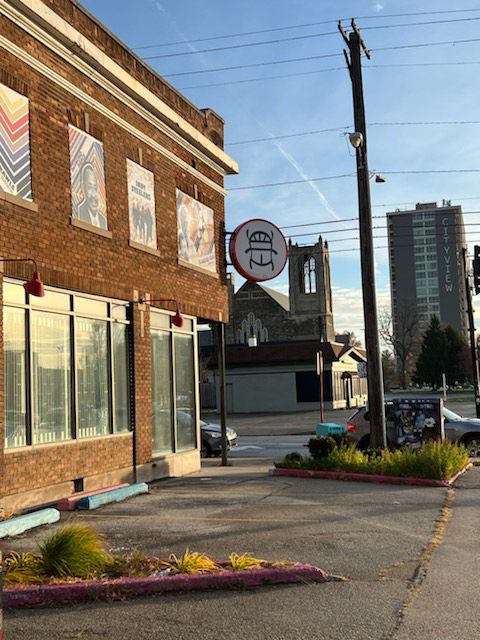 "That's an ongoing task," Ramos said. "That's not something that you start and finish, really. … I don't want to say it's 'in progress,' because it sounds like we're making a definite decision about it. It's not us making the decision. It's each community making the decision."
When your service area is an entire city, it's no small task to solicit ideas and concerns from community members, align competing interests and act on it all.
"This is a painstaking process of [developing] the bylaws and figuring out exactly how that works," said Keith "Wildstyle" Paschall, a community activist, musician and author. "That's not going to be easy to do, but it's needed. We can't have development as it's always been done, which is basically as input: 'Here's what we propose, and you can change this from brick to stone.'
"That hasn't been very helpful to Indianapolis," Paschall said. "Getting real participation is the community deciding, 'This is what we want it to look like, with affordable housing, with this land trust, in our neighborhood.'"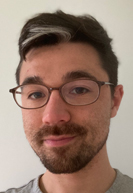 Those working on the citywide trust even hope to be able to pay community members for their time, said Kheprw Institute's Alvin Sangsuwangul.
Residents will also continue to play a major role in governance as the citywide trust launches. Like the near-north trust, the citywide version is set to have a board that's one-third supportive institutions, but also one-third trust-property residents and one-third service-area residents. The structure, classic to community land trusts, is meant to give everyday residents majority control.
Another key: opening membership to anyone in the service area who wants to join and help elect the board.
For the citywide trust, that could mean the process for buying a trust home or renting a trust unit looks different based on the area, or could have different lease terms, owner support systems, staffing help and so on, according to NEAR's Hay.
"It's been described as a hub with spokes," he said. "The hub would be the core operations, but the decision-making about what happens in a particular neighborhood would be up to a particular neighborhood. The idea is to capitalize on the efficiency that can be gained in having a very small, tight, efficient core organization."
The structure is hard to make work, and wasn't successful in cities like New Orleans and Atlanta, said Jason Webb, community and capacity building senior specialist at Grounded Solutions, a national housing and technical assistance not-for-profit that's worked with Indianapolis on some affordable housing strategies. But, Webb said, the hub-and-spokes approach has been promising in cities like Blatimore, where strong community "spokes" have taken the lead.
Scaling a CLT
Efficiency particularly matters since there's not much money to be gained in community land trusts.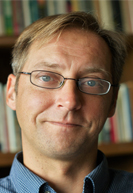 That's one reason the coalition went citywide, said Englewood Community Development Corp. Executive Director Joe Bowling. One entity requires just one set of administrative staff members, as opposed to multiple trusts shelling out for their own teams.
But it's also why the Near North Development Corp. settled on a smaller service area, according to Osborne.
The organization plans to build efficiency into its model by focusing on multifamily developments, which include many more housing units per owner.
"You get a lot more case management involved in supporting individual homeowners, making sure the asset stays maintained and the taxes are paid and that they're being good homeowners," Osborne said. "You've also got a lot of buying it back and remarketing it over and over."
"An acre property turns into one apartment building that you lease to one developer who is managing [the property]," he said, resulting in lower administrative costs.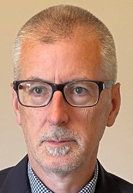 The not-for-profit has committed to providing staffing and other operational support for the near-north trust for three to four years, until the subsidiary is able to sustain itself. There are no plans to ask the city for operating funding.
On the other hand, Indianapolis plans to contribute $1.5 million toward development and operating costs for the citywide trust, according to the DMD's Andrews. That's coming out of the city's $419 million federal American Rescue Plan allotment, and would cover about three years of activities.
But the trusts will likely require subsidies on a per-project basis, Osborne said, to provide the initial investment that makes housing units affordable to low- or mid-income buyers.
To give its efforts a leg up, the citywide trust plans to push for first refusal, property tax caps on trust lands and other "special consideration[s]" for projects involving trust properties, according to a document detailing the organization's mission and focuses. That could also include participation in Indianapolis' payment in lieu of taxes program, Ramos said, which other affordable housing projects already use.
Talks on the citywide CLT's objectives are still underway.
"As we're in preliminary stages of developing the Community Land Trust structure in Indianapolis, the City expects and encourages a broad conversation relative to the policy levers we can explore with the coalition to help achieve the CLT mission," said Department of Metropolitan Development spokeswoman Hannah Thomas in an emailed statement. "Those goals are most certainly up for discussion."
Ready to go
Financial constraints won't mean the trusts will be starved for land from the get-go, however.
Properties could come in at market rate, with subsidy dollars, via the unlikely donation, or from other community organizations and individual owners. The city could even contribute.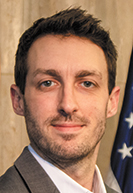 "We own residential lots and other properties across the city and, again, are committed to making this work, however that transpires," said Rusty Carr, DMD deputy director. "But we know that that is an option for sure, and is something that we'll probably be discussing as [the citywide trust's] model evolves and has more concrete parameters."
Any transactions involving city-owned properties would go through the Metropolitan Development Commission, an oversight entity, he said.
And even as they work on their bylaws and other details, the groups behind the two incoming land trusts have properties they've been waiting to add in.
"We're holding properties right now, in various neighborhoods on the near-east side, until a CLT is developed, so that we can ensure that the funds the city is committing to develop affordable housing have a permanent outcome," Hay said.
Kheprw Institute is acquiring a commercial property at 3802 N. Illinois St. that it plans to turn into an entrepreneurial hub called the Alkhemy Social Enterprise Center, Sangsuwangul said. That would go into the citywide trust, too.
The Near North Development Corp. also plans to put its Capitol Gardens development into its near-north trust. Located at Capitol Avenue and 21st Street, the project is intended to include 30-plus town houses, more than 100 apartment units, 500,000 square feet of commercial space and some green space.
"That jump-starts the revenue streams [and] it provides land immediately to do development," Osborne said. "It's not like, 'Here's the land trust,' and it takes four years to find a piece of property and then get it developed. We have properties now, and projects now."•
Please enable JavaScript to view this content.