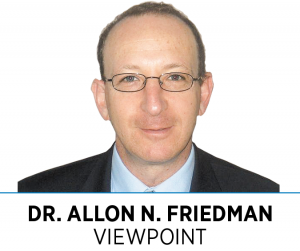 Months after COVID-19 hit America's shores, lockdowns, closures and restrictions abound with no end in sight. Yet does the situation mandate such a severe response? I would argue that educating Hoosiers about the comparative risks of COVID-19 would make them more comfortable with returning to normal life.
Serious misperceptions about COVID-19 have undoubtedly helped drive the anxiety and even panic. In one recent national poll, respondents believed that people age 55 or older accounted for 58% of deaths while people 44 or younger made up 30% of deaths. The true figures were 92% and less than 3%, respectively.
Why such a gap between belief and reality? Some blame must go to the media and the charged political environment. These challenges aside, what can be done to reassure the overwhelming majority of Hoosiers that they are, in fact, safe from the virus? Using public education tactics that haven't yet been used would be a major step forward.
One such strategy would be to compare the risk of death from COVID-19 with other, more familiar risks. This can easily be done in Indiana using public data from the Indiana State Department of Health, StatsIndiana, and the Insurance Information Institute.
It turns out that for people younger than 20 the likelihood of dying from COVID in Indiana is a 1.7-in-a-million chance, far lower than being killed in one's lifetime by lightning or by a dog. The chance of drowning in a pool is 19 times greater for individuals ages 20-49 than dying from COVID. Persons 50-69 years old have a lower risk of dying from COVID than they do of dying by falling down steps or being killed in a motor vehicle accident.
The average Hoosier has a greater risk of being killed as a pedestrian than people age 70-79 have of dying from COVID. Even for individuals age 80 years or older, who are in by far the highest risk category, the odds of death from COVID are not as bad as they would first appear. This is because nearly half of all deaths in that age group occur in patients who live in long-term-care facilities, a subset that makes up a tiny fraction of the overall elderly population. Moreover, in these vulnerable individuals, the risk of dying over the next year from any cause is more than 10 times greater than the risk of dying from COVID.
The purpose of this exercise is not to be cavalier about the serious risk COVID-19 poses to select individuals. It is rather to identify the groups that are at highest risk to ensure they are protected as best as possible and to reassure the rest of Hoosiers that the risk of dying from the disease is lower than from causes to which we would never give a moment's thought because they are an accepted part of everyday life.
A famous rabbi once wrote that "the whole world is a very narrow bridge, but the main thing is to not be afraid." His message—that life is full of risk but that should not deter us from living our lives courageously—is especially important during the COVID-19 crisis. Particularly with the risk being so low for so many.•
__________
Friedman is an associate professor of medicine at the Indiana University School of Medicine.
Please enable JavaScript to view this content.