Plans for the first Black-led Community Development Financial Institution in Indianapolis are aimed at filling a gap in the city's small-business support system, helping Black entrepreneurs build strong relationships with banks.
Now, work is underway to determine what kind of support services the Equity1821 loan fund might offer.
Getting businesses access to capital through the loan fund will be key, said Marshawn Wolley, president and CEO of Black Onyx Management.
But the fund can't do everything by itself, said Wolley, whose firm conducted a preliminary study on a Black-led CDFI for Indianapolis. "You're going to need a system," he said.
That system is being developed by Equity1821's Black-led board as they review services offered by other CDFIs and consider the needs of Black businesses in the area.
Entrepreneurs and experts have big hopes. They want the fund to offer supportive services that some Black businesses say have been lacking during the pandemic.
The fund will be the 87th Black-led CDFI in the nation and would join seven broader CDFIs in the area. The city is providing $1 million in federal dollars for the fund.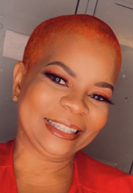 Equity1821 could have plenty of takers. In an October 2020 Black Onyx survey of 80 Black Indianapolis-area entrepreneurs, 85% reported needing access to capital, albeit in reference to small grants.
As Indianapolis business owners scrambled to keep their ventures afloat during the pandemic, their efforts to secure funding were met with mixed success.
Jacqueline Fuqua launched her Institute of Beauty Culture in 2014, a decade into running her Thereu Touch salon. Early in the pandemic, she said, the biggest challenge was finding the cash to keep the beauty school operating.
"It's a cash-based business, so if I'm not open and students are not coming, they're not paying," Fuqua said. She applied to the federal Paycheck Protection Program but was frustrated by a glitchy application process and non-responses to her submissions. Eventually, she got two grants from local organizations.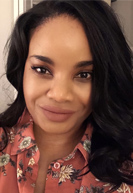 Alicia Cooley has run Modern Day Therapy since 2013. But the pandemic caused many of her low-income, work-release clients to drop out because they didn't have the technology needed for remote sessions.
On the first day PPP loans were available, Cooley was ready to apply through her bank—but never heard back. She turned to the Indy Chamber and had a Rapid Response loan within a week.
"The money went to just keeping my doors open and keeping my workers paid," she said. "We bill our clients' insurance for our services, and when we've lost 60% of our revenue … I knew that my workers still needed to be paid, to pay rent, to keep all of my insurances and electronic medical records."
Otherwise, Cooley said, her contractors would have left for other gigs, leaving the practice understaffed when the caseload picked up again.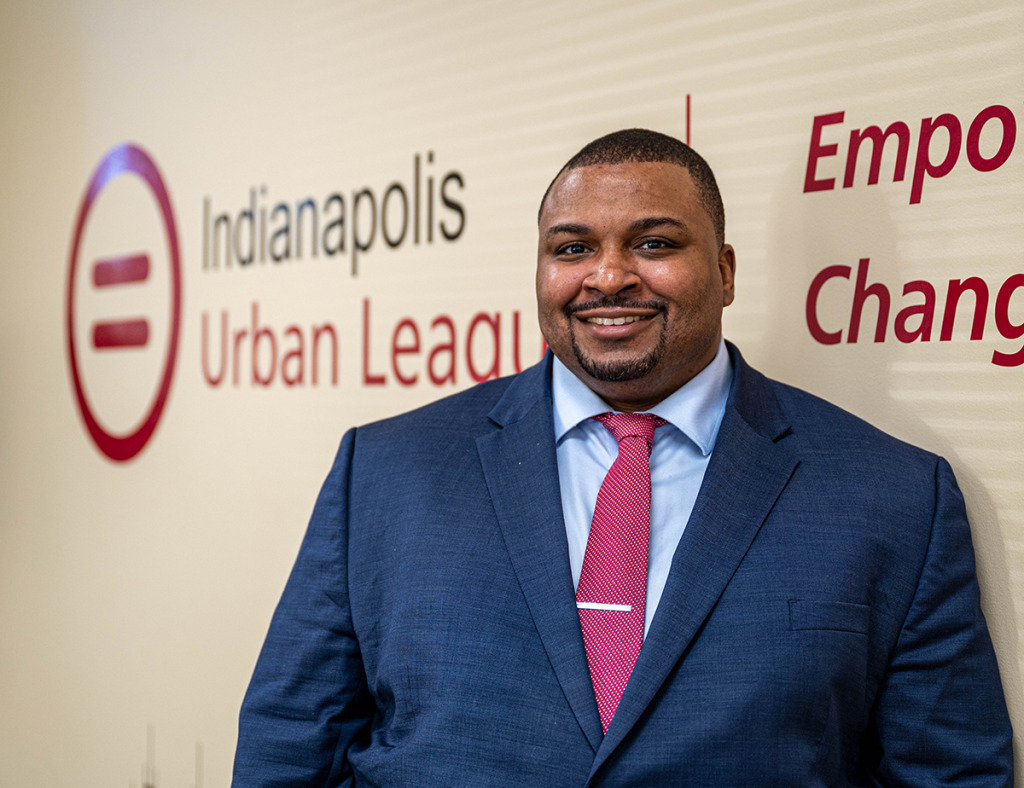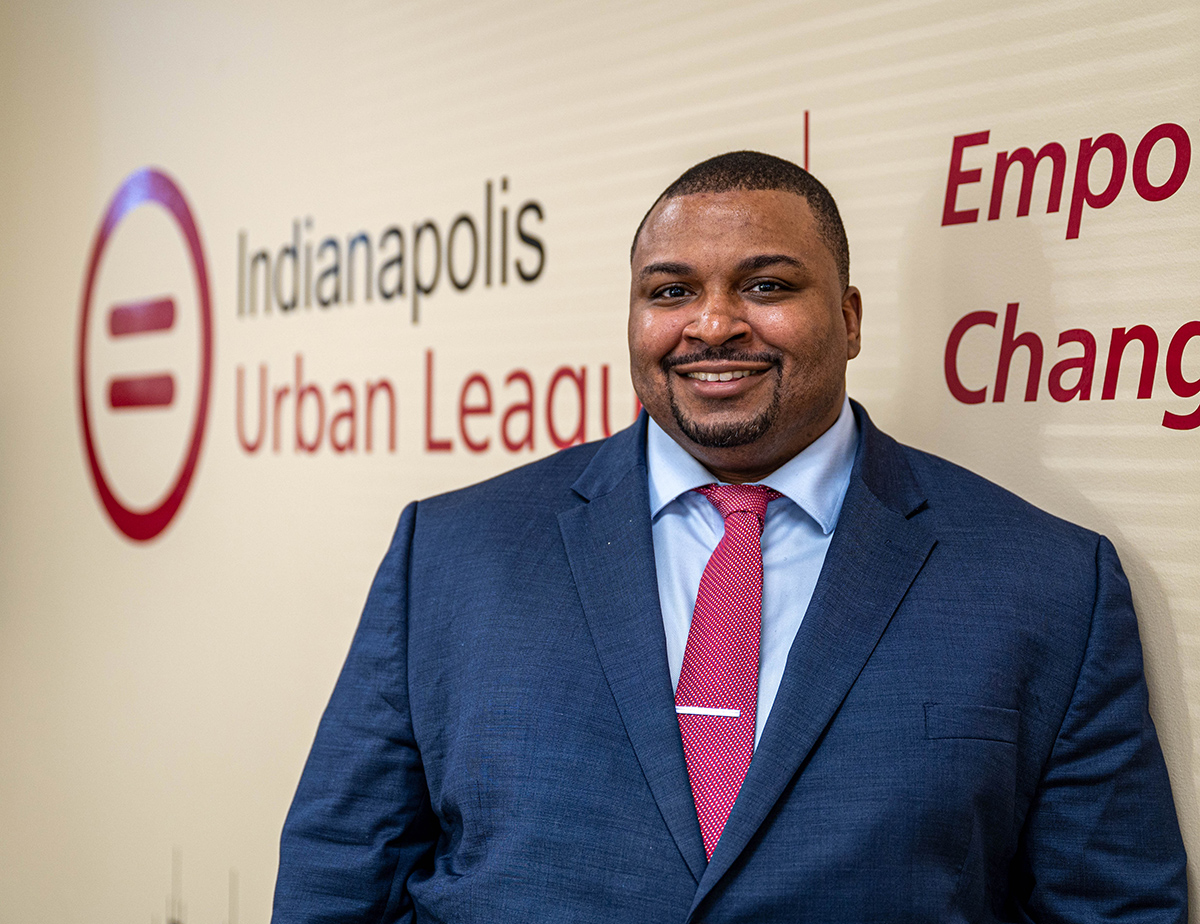 Standing in the gap
In a 2020 study, the Federal Reserve Bank of New York noted racial discrepancies in who was landing PPP loans. It concluded that, while some Black-owned businesses went into the pandemic with weaker financial positions than their white counterparts, many also lacked strong relationships with banks.
That's a problem when banks serve as primary access points to funds. The New York Fed and the University of Chicago found that getting one of the federal loans often depended on a prior relationship with a bank, as well as on a local bank's market share.
Other institutions can help. CDFIs are community-oriented banks, credit unions, loan funds and venture capital funds that generally provide financial services to businesses and residents in low-income communities.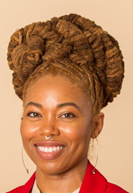 They're recognized and sometimes supported by the U.S. Treasury Department's CDFI Fund. Anyone can use a CDFI, but the institutions must do a majority of their transactions with their target populations.
"The biggest difference between a CDFI and places like a [traditional] bank is that we are created to make a little bit more risky loans," said Stacia Murphy, director of equity, outreach and strategic partnerships at the Indy Chamber. The organization registered its own CDFI, the Business Ownership Initiative, in August 2019.
"We just stand in the gap, essentially, for those who don't have relationships with banks, to help them build up their credit, to build that profile," Murphy said. Since gaining CDFI status, the initiative has provided $5.45 million across 276 loans—twice as much money lent as in the decade beforehand.
Equity1821, named after Indianapolis' first known Black business, would target non-white business owners, with an emphasis on Black entrepreneurs. The loan fund is actually several years in the making, according to Black Onyx Management's Wolley.
The concept stems from a survey Black Onyx conducted in 2019 as part of work on a "Black agenda." The term gained traction during the mayoral race that year.
Asked about specific goals for "Black economic inclusion and Black business development," most of the nearly 900 respondents picked development of a strategic Black business plan in two years, followed by development of a CDFI in three years.
The city of Indianapolis and Indy's chapter of the Local Initiatives Support Corp. helped flesh the idea out, in a process that included another survey. Indianapolis allocated about $1 million of its $420 million in federal American Rescue Plan haul as initial funding for Equity1821.
Wolley also brought other organizations into the fold, including the Indianapolis Urban League, the Indiana Black Expo and the African American Coalition of Indianapolis, all of which have leaders on Equity1821's majority-Black founding board.
"This is Black organizations coming together and trying to figure out how to solve the problem," Wolley said.
And the CDFI won't be about just the loans.
Backing applicants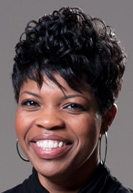 Some want additional support built up around the fund.
NaShara Mitchell, who teaches courses on entrepreneurship and innovation at Butler University, said the CDFI could be an opportunity to help businesses understand what they'd be getting into, but also to plan longer term.
"[It would be] understanding the entire process, from the application—what it means, what are the loan terms, what information is needed—to also making sure both sides understand the purpose of the loan," said Mitchell, who also directs Butler's Innovation Lab. "What is the actual business plan for growth and development? … It's that kind of advising and coaching to go along with it, not just, 'Here's the money.'"
Fuqua, who used savings to launch her beauty school, said she'd go right to her accountant if presented with a loan opportunity—and that she'd want to see the fund practicing responsible lending.
"I need to know that I can use it in the right way, and it's going to be productive for me," Fuqua said. "Some people may want to rush and get it, but if it puts you in a bigger hole, then it wouldn't make sense—if you're trying to pay back these loans that you can't afford to have."
"I really feel like [the fund] could be good for some Black businesses that really need [loans], but it really needs to be monitored," Fuqua added.
There could also be room to help hesitant business owners understand when taking out debt might or might not be useful to them.
"Banking has not been friendly to various cultural populations," Williams said. "… People have been taken advantage of through the guise of help and support. So, it is about that understanding, that education, that trust."
Equity1821 plans to partner with business-serving organizations like the Indianapolis Black Chamber of Commerce and the Indianapolis Urban League, Wolley said, which already offer business training and support services.
The CDFI will likely include other business strategy components, but what that looks like will depend on some Black Onyx data and a to-be-hired consultant.
Beginning this March, Black Onyx conducted an analysis of more than 50 Black-led CDFIs across the country, according to Wolley, which culminated in an inventory of the products and services offered. Then, in July, the company surveyed another 240 Black-owned businesses to see what appealed to entrepreneurs, then shared the results with banks for additional feedback.
"When we discuss with the CDFI consultant, we're going to use that information to design the CDFI," Wolley said. Black Onyx and Equity1821's Black-led board are on the hunt for a fund consultant, as well as a CEO.
Equity1821 will also have to get registered as a 501(c)(3) not-for-profit, so it can apply for federal CDFI Fund certification.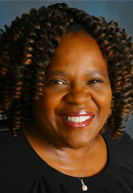 Recovery and growth
Despite the hits Indianapolis businesses have taken during the pandemic, many are making moves to recover and expand.
"We've seen a huge surge of new Black businesses during this pandemic," said Anita Williams, chair of the Indianapolis Black Chamber. The organization has seen a 40% increase in membership over the past year, according to Williams.
"Doors did close," she said. "But as the doors were closed, people were at home thinking about what new businesses they could start. They picked up hobbies and decided that their hobbies should become, you know, legitimate businesses. They found that they had gifts and talents that they didn't know existed."
Some local entrepreneurs have big goals and might need additional capital to get there.
Angela Lacy started Blue Maven Information Technology in 2019, just before the pandemic. She used a grant to buy an external camera, microphones, monitors and more, in order to boost her remote sales pitches.
Lacy started the business using money her late father had left her, but eventually wants to diversify her model by fulfilling larger orders.
As businesses recover and grow, Williams suggested, Indianapolis could even someday become a destination for Black-owned businesses, Atlanta-style.
"It would just be great for people to feel welcome here," Williams said.•
Please enable JavaScript to view this content.