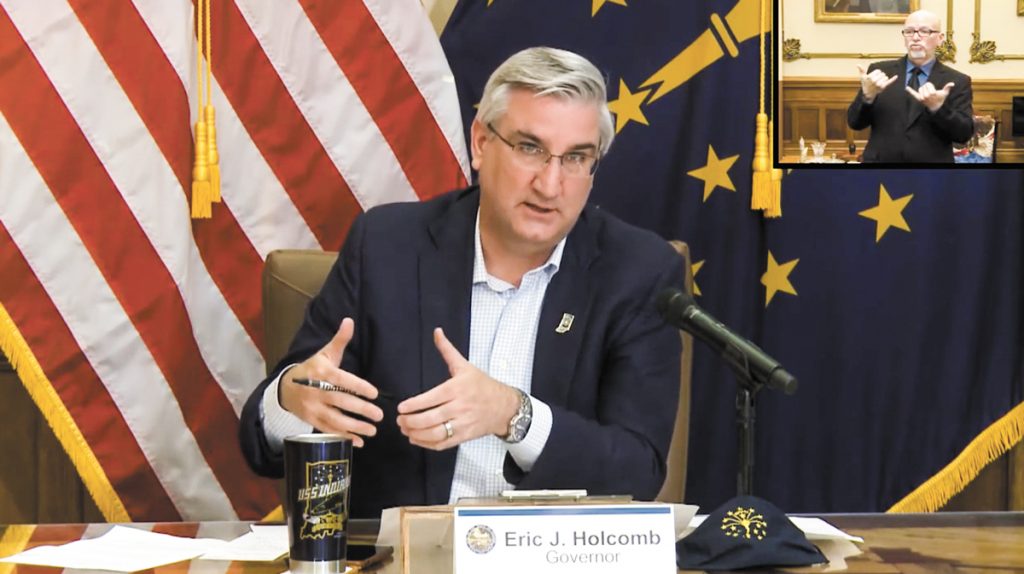 Indiana Gov. Eric Holcomb is walking a fine line as he balances reviving the state's economy with managing the public health crisis.
To make matters more challenging, he's doing it in the midst of his reelection campaign.
Before the spread of COVID-19, Holcomb was sitting in a strong position to win a second term, with political experts labeling him a safe Republican incumbent in a heavily red state.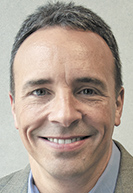 So far, the pandemic hasn't seemed to change that much.
According to a recent poll conducted by Indy Politics and Change Research, 63% of Hoosiers say they approve of how Holcomb has responded to the pandemic, and 54% say the state is headed in the right direction.
"The universal sentiment I've heard is, we're pretty darn lucky to have him at the helm," said Republican communications strategist Robert Vane.
But Holcomb's overall approval rate—at 47%—trailed the numbers for his handling of the coronavirus crisis. And because the pandemic is unpredictable, no one knows whether the governor's "Back On Track" road map to completely reopen the economy by July 4 will roll out smoothly or whether the state will see significant spikes in COVID cases and have to shut down again.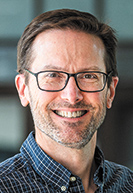 It's also unclear how the economy will recover over the next six months or whether double-digit unemployment will have by then become entrenched. And some experts predict another wave of the disease this fall, which could cause more economic turmoil just as voters are heading to the ballot box.
Democrats say the pandemic—and Holcomb's response—offer their gubernatorial candidate, former Indiana State Health Commissioner Dr. Woody Myers, an opening in an otherwise uphill battle. But it's an opportunity the physician and former health care executive needs to grab and run with now, something he has yet to do.
"He really could be taking advantage of this," said Andy Downs, director of the Mike Downs Center for Indiana Politics at Purdue University Fort Wayne. "The problem is, he's not present enough."
Republicans and political observers say Holcomb would have to make a major misstep to cause any significant political damage.
The bully pulpit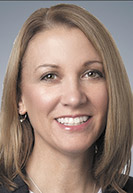 Governors across the country, from both political parties, appear to be weathering the coronavirus storm quite well so far, with national polls showing approval ratings for their virus responses sometimes as high as the 80% range.
And for some state leaders, those ratings are a big jump from pre-pandemic approval numbers. For example, in Ohio, Republican Gov. Mike DeWine's approval rating has increased 31 percentage points, according to statistical analysis site FiveThirtyEight.
Even in Michigan, where the death rate and the number of cases per 100,000 residents is higher than in Indiana, Democratic Gov. Gretchen Whitmer's approval ratings have gone up 24 percentage points, according to FiveThirtyEight.
The analysis did not include new data for Holcomb, but experts say his daily press briefings are likely to help him. His last available poll results released by a national firm—by Morning Consult, for the last quarter of 2019—showed he had a 51% approval rating, compared with 23% disapproval.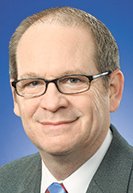 The hour of daily free media time he has had since March 19 has almost certainly boosted his name recognition. Holcomb did press conferences every afternoon Monday through Friday unti May 11, when he cut back to three days per week. According to the Indy Politics poll conducted April 10-13, only 2% of respondents said they had never heard of Holcomb.
According to the Governor's Office, the number of people tuning into the briefings either through the direct livestream link or on Facebook Live has varied, with more than 68,000 watching on May 11, the most recent numbers available, but more than 545,000 watching on May 1, the day Holcomb announced his plan to reopen the state.
Those numbers do not include individuals who watched on local media websites or on TV.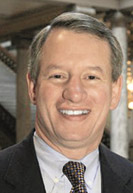 "I think it's safe to say that, through this horrible experience, the governor has kind of built a relationship with Hoosiers who may not have been that familiar with him or paying attention before," Republican communications consultant Jennifer Hallowell said.
But Robert Dion, associate political science professor at the University of Evansville, said Holcomb hasn't managed to attract the same level of attention some other governors have with their press conferences.
For example, people joke about having a "beer with Beshear" when tuning into Kentucky Gov. Andy Beshear's briefings, and having "wine with DeWine" during his briefings. Those catch phrases have even turned into merchandise in those states.
"I haven't heard anything like that about Gov. Holcomb," Dion said.
And the higher approval ratings for state government officials might be dwindling. According to Morning Consult, on April 12, 58% of people approved of how their state government was handling the public health crisis. But only 37% did on May 10.
Risky business?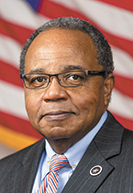 As of April 7, FiveThirtyEight rated Indiana as safe for Republicans, with a nearly 18-point advantage. The University of Virginia Center for Politics also has rated the race as safe for Republicans.
Downs said that margin gave Holcomb some leeway in making decisions the past two months.
The governor gradually limited the size of public gatherings and took steps to help K-12 schools close before issuing a statewide stay-at-home order on March 23. That order remains in place, but Holcomb started lifting restrictions on May 4.
"He was able to be thoughtful about what to do," Downs said. "He didn't have to think as much about the political consequences."
Holcomb has upset some Hoosiers along the way, though. On April 18, hundreds of people protested outside the governor's residence on North Meridian Street to urge him to allow businesses to reopen and end the social distancing directives.
And again on May 1, just before Holcomb announced his five-stage reopening plan, protestors gathered outside the Statehouse sharing the same message.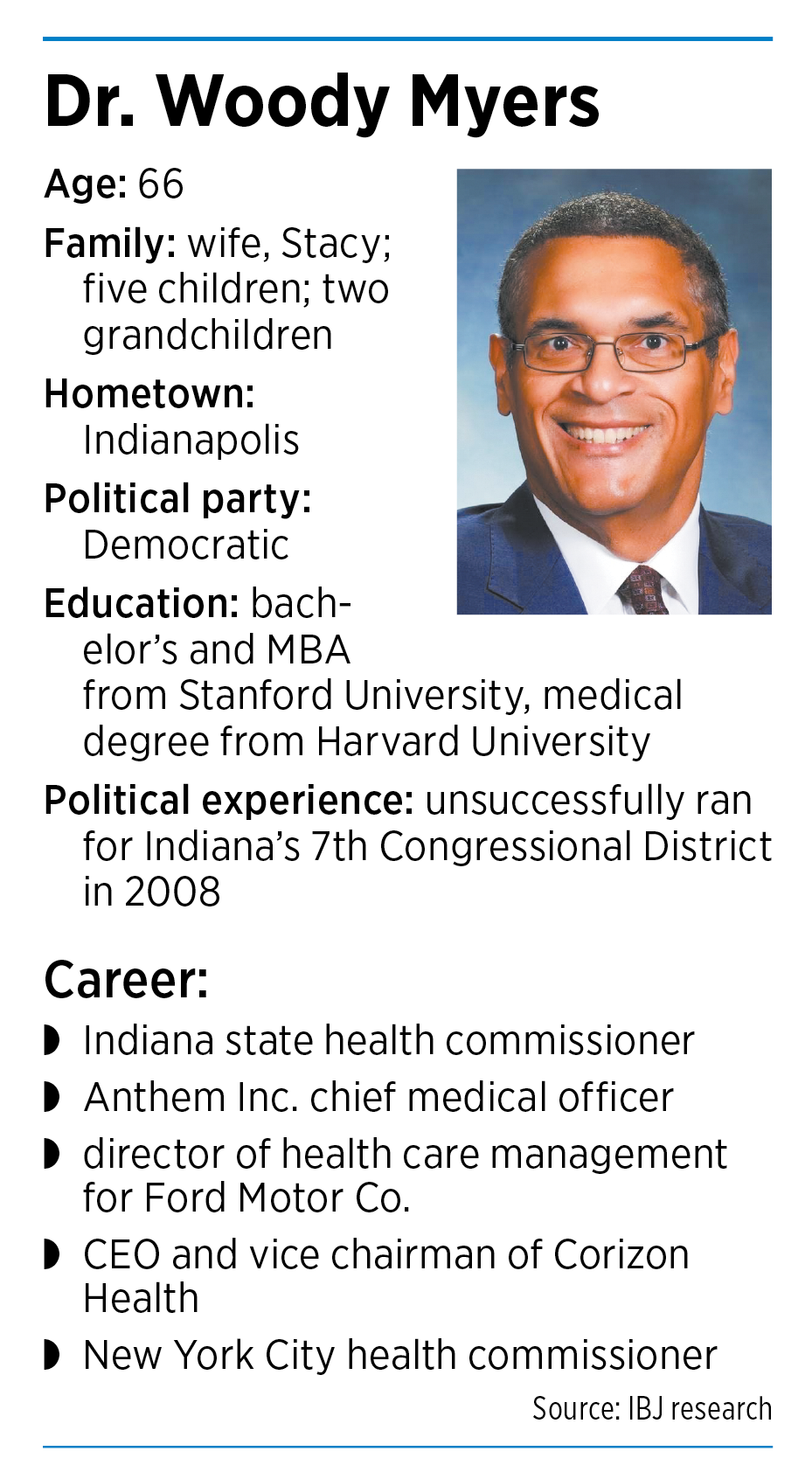 Some political strategists say that group of voters isn't large enough to have an impact.
"I think there is a small number of Hoosiers who are dissatisfied and would be dissatisfied at anything less than a wide-open situation," Hallowell said. "It's understandable for people to be frustrated … but the governor has to weigh the public health and safety crisis and economic crisis and do the best he can to keep Hoosiers safe and work to make the economy whole again."
Dion said the people protesting the governor's actions might vote for a Libertarian candidate—Donald Rainwater is running as that party's candidate—or not vote at all. While that might "scramble" the race, Dion said, it's unlikely to have a big impact.
"The race would have to be really close, and I'm not sure anybody thinks it's really close right now," he said.
If the reopening does not go well, and Holcomb has to adjust the dates or close certain portions of the economy again, that could frustrate voters.
Kip Tew, a former Indiana Democratic Party chairman, said shutting down again would make things "doubly worse" and people would feel "whipsawed."
Neutral observers also say that could be a problem.
Downs said Holcomb should be able to avoid blame for problems like people not following social distancing guidelines or mistakes of local governments, but he could face backlash if there is a significant statewide increase in cases.
"The comment that could be made is, 'He opened up too fast,'" Downs said.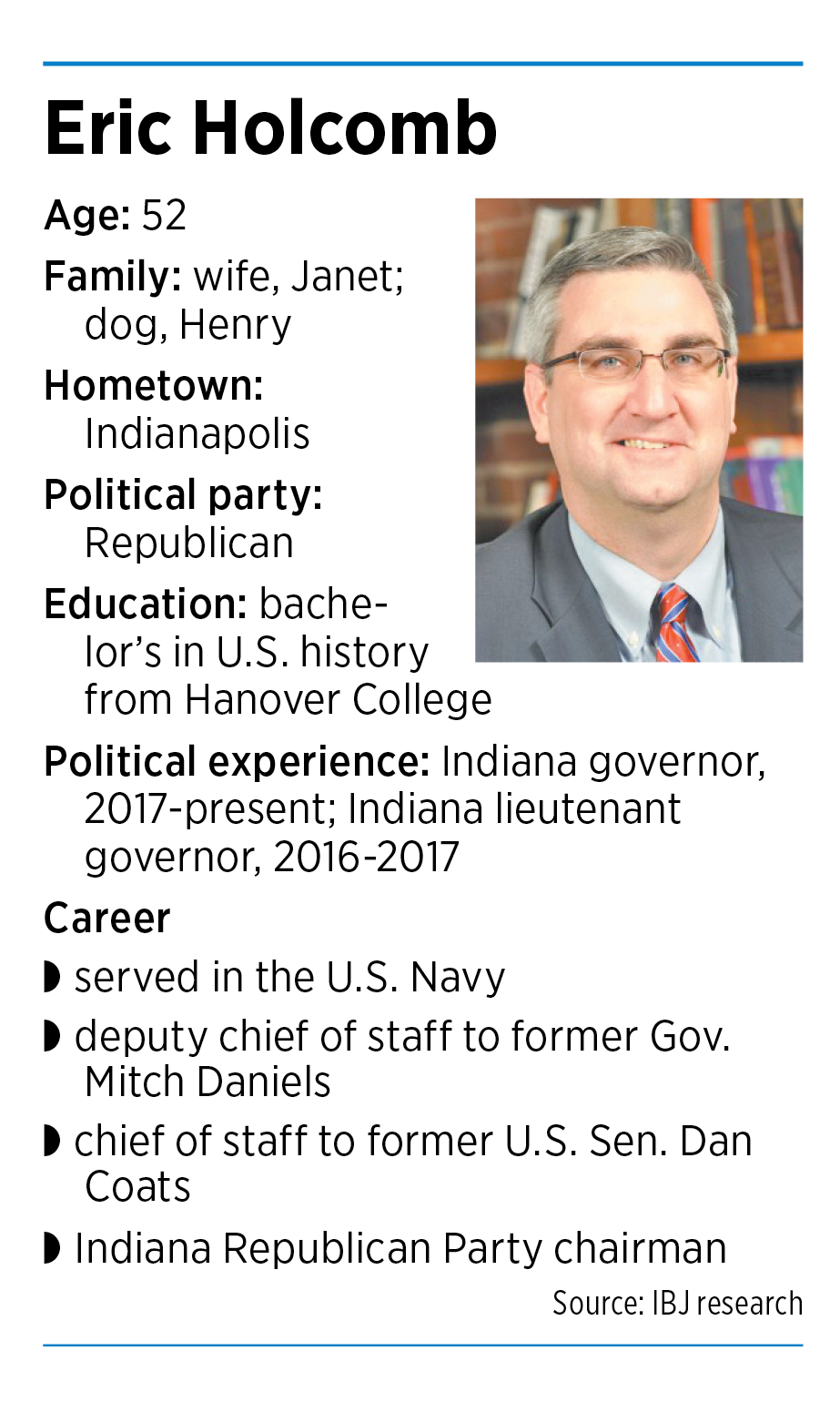 Arielle Brandy, president of Indiana Young Democrats, is among those already concerned that's happening. She said more people will die as a result of Holcomb's decisions.
"I hope it's something people remember when they decide to go to the ballot box," Brandy said.
But Republicans say Holcomb's steps so far show he's making thoughtful decisions, so they aren't worried he will upset voters.
"Literally, Holcomb would have to have the biggest public policy mistake in Indiana history for Democrats to get back in the game," former Republican state lawmaker Mike Murphy said. "I've never seen in my time a more lopsided contest."
Step into the spotlight
Democratic strategists say now is the time for Myers to be getting his message out to the public, and that voters would have an appetite for it, given his background in the medical and health care industry.
Myers earned a medical degree from Harvard University and an MBA from Stanford University. He worked early in his career as an emergency room physician and teacher at the Indiana University School of Medicine, then Republican Gov. Robert Orr appointed him state health commissioner at just 30 years old. He remained in the post under Democratic Gov. Evan Bayh.
He later served as chief health care officer at Ford Motor Co. and chief medical officer at Anthem Inc., then called WellPoint Inc.
"On paper, Woody Myers should be the exactly right candidate for the time," Tew said. "I'm hopeful that campaign is going to figure out how to communicate with voters."
But strategists from both parties admit that, so far, Myers hasn't been able to break through. According to the poll from Indy Politics, Myers has only a 9% approval rating, while 6% disapprove, 20% have no opinion and 65% don't know him.
Experts say a few ways Myers could gain attention would be by talking to reporters after each of Holcomb's press briefings, sharing more on social media, doing live question-and-answer events online and hosting more virtual events.
Myers has done some of those things occasionally, but not with the regularity experts say he needs.
"It's unfortunate that he hasn't been able to shine as much as he could," Brandy said.
Myers will also need to ramp upfundraising if he wants to have an impact, something that has become more challenging for all candidates as in-person events have been canceled since mid-March.
Myers raised more than $391,000 in the first quarter, but had only about $22,000 cash on hand at the end of March. Holcomb, meanwhile, had more than $7.1 million cash on hand at the end of the quarter.
Tew said it's still possible to raise money, despite social distancing barriers.
"It's an excuse to say COVID prevents me from raising money," he said. "If he doesn't raise money, he won't be competitive."
Myers' best shot at winning over voters could be with frustrated Hoosiers who have lost their jobs and struggled to collect unemployment benefits from the state.
The U.S. unemployment rate soared to 14.7% in April, up from 3.5% just two months prior.
The Indiana rate for April was not yet available at press time. But the state made a record 1.4 million unemployment insurance payments last month, for a total of $749 million.
It's on track for a higher number in May.
"This is going to come down to a kitchen table economic issue for scores of people," said Robin Winston, a former chairman of the Indiana Democratic Party. "I still believe that people make common sense decisions."
Dion said if people are frustrated this fall with the economy still lagging or the state's unemployment system, Holcomb might lose some votes.
"Nobody is going to coast," he said. "We don't know where people's heads are going to be at in November."•
Please enable JavaScript to view this content.