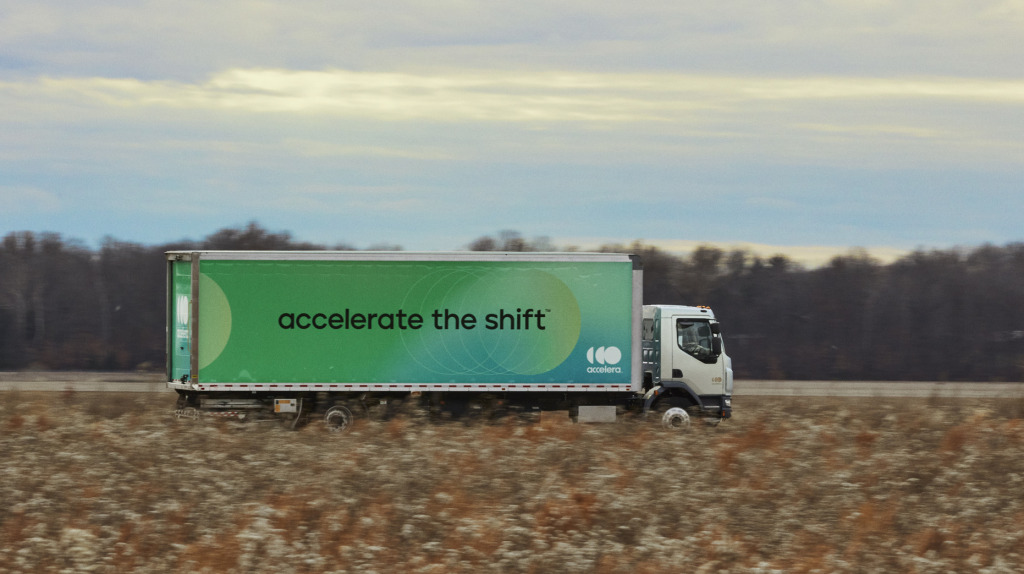 In a play to spotlight and advance its efforts with hydrogen fuel cells, battery power and other green technologies, Indiana-based Cummins Inc. has rebranded that part of its business as Accelera by Cummins.
Cummins is scheduled to launch the brand Wednesday morning in an announcement at the Rubell Museum DC, a contemporary art museum in Washington, D.C., concluding a weeks-long teaser campaign that included billboards and digital advertising.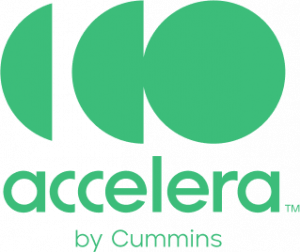 The rebranding is an attempt to differentiate what until now had been known as Cummins' New Power business unit, giving it a separate identity from the rest of the 104-year-old company, which has traditionally been known for its diesel engines.
"It removes the associations that people might have, historically, with Cummins," said Amy Davis, who has led Cummins' New Power business unit as president since 2020 and will retain that position after the name change to Accelera.
Columbus-based Cummins said there would be no organizational changes accompanying the rebranding.
But Davis said operating under a new name will put a spotlight on what the unit does and help distinguish it from the rest of the company.
The rebranding comes as Cummins is pushing toward what it calls Destination Zero—the company's goal of reaching net-zero emissions by 2050. Accelera is at the heart of that effort, Davis said, and having a separate name is expected to help rally employees around the goal.
"I think it just helps push our journey faster," she said.
Cummins established its New Power segment in 2019 to encompass its emerging business in a range of new technologies. To date, Cummins has invested more than $900 million in research and technology, capital and acquisitions into the segment.
To date, the unit has represented a small portion of Cummins' overall business—but the company sees significant growth potential for the unit.
In a speech Tuesday, Cummins CEO Jennifer Rumsey delivered the keynote address at the sold-out Green Truck Summit, which served as the kickoff to this week's Work Truck Week trade show and convention in Indianapolis. Rumsey told the crowd that her company expects big growth from its New Power unit, which is projected to bring in revenue between $350 million and $400 million this year. By 2030, Rumsey said, that figure is projected to grow to between $6 billion and $13 billion, based on adoption rates for the various technologies.
For perspective, Cummins reported total revenue of $28 billion last year, of which $176 million came from its New Power segment.
Cummins currently has 73,600 global employees. About 2,000 of them work within the division now known as Accelera.
Davis said the new name combines or suggests three different words. The word "accelerate" refers to Cummins' drive to accelerate its advancement of zero-emissions technologies. The last three letters in the name refer to a new era of decarbonization. The name also suggests the word "etcetera," which references the multiple technologies that fall under Accelera's umbrella.
And the tag line "by Cummins," Davis said, sends a message that Accelera is backed by the full force of the company's resources.
Please enable JavaScript to view this content.