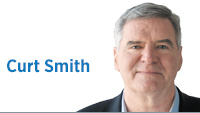 Today, we break with Mark Twain's famous admonition not to pick fights with those who buy ink by the barrel. The Indianapolis Star recently published an opinion column saying Indiana wrongly favors work over workers. The specific charge is an alleged slavish devotion to low-wage employers, thereby hurting Hoosier employees.
The column by James Briggs misses both Indiana's policies and practices, thereby deserving attention.
First, the policy problems. Indiana has a lower cost of living than the national average. A dollar earned in Denver buys far less there than a dollar earned and spent in Indianapolis. Nationally, our cost of living is 82% of the median. Our incomes, comparatively, are 32% higher than Denver's, 44% higher than Chicago's, and 18% higher than Atlanta's. Someone earning $30,000 annually in Indy would need to earn $43,200 in Chicago to have comparable purchasing power.
Briggs also asserts Indiana government has a "fetish" (his word) for low-income jobs as a way of supporting businesses. But is that true?
Indiana has an array of economic development tools designed to reflect a project's worth to the state. Mixing infrastructure, workforce development and tax-break incentives, in 2019—before the pandemic—the average wage paid for new state-supported jobs was $28.60 an hour. That's 21% above the state average of $23.01.
We also invest billions every year in education, including vocational and technical education through Ivy Tech Community College. Part of that investment is guided by extensive market analysis of the jobs of the future. The effort is so specific that estimates are made down to the local level, allowing counselors to say Shelby County might need three additional hairstylists in the coming year, but could use perhaps 30 more medical technicians.
These estimates come with wage and benefits data as well. Med techs make more, on average, than stylists. And, by the way, we always need more welders. Experienced welders earn more than $50,000 annually, equivalent to $72,000 in Chicago.
Even a casual examination of labor markets reveals the jobs available today are not well matched with the skills of the unemployed and underemployed. Legislative hearings and enactments, official government reports, the work of our schools (especially post-secondary certificate and vocational tracks) are replete with such analyses and strategies to better align Hoosier workers with the higher-paying jobs unfilled today.
And that brings us to Briggs' mistaken cultural assumptions. It is not all about money, as he writes. Jobs, education, careers, callings and helping hurting people during tough times or economic dislocations are all about living the good life. Different people will define a good life differently. But Indiana is a high-quality-of-life, low-cost-of-living state.
Moreover, make no mistake. There is dignity in work. We have a duty to provide for ourselves and our dependents if we are able-bodied and capable. Additionally, the marketplace is a mentor as well. People learn new skills and about new opportunities on the job. Meanwhile, this work helps fund the very educational and vocational initiatives we need for workforce improvement, while keeping down government costs. It's called a virtuous cycle, not a fetish.
Hoosiers know this. Our unemployment rate is well below the national average (3.9% vs. 5.9%) and our labor-force participation rate is higher than across America (63.2% vs. 61.6%).
Markets are not magic, but they beat a system that responds to political cues rather than economic truths everywhere it has been tried. That's why wages are growing for lower-income workers at some of the best rates in 50 years.•

Click here for more Forefront columns.
Please enable JavaScript to view this content.