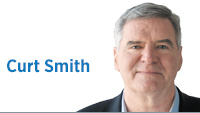 Gather the children and grandchildren around as we tell the tale of the cosmic miscalculation of Russian dictator Vladimir Putin when he invaded Ukraine, a tale so stunning it confirms there is a God in Heaven.
Where to begin with such folly? It is hard to know where to start.
The Feb. 24 invasion of Ukraine could be analyzed for its failures, for its moral depravity (in conception and execution), or for its anti-Russian results after seven months.
There is much to admire about Russia, from literature to music to its resolve in fighting Hitler during World War II. As a result of that accomplishment, coupled with its military posture during the Cold War and its largest-on-the-planet nuclear weapons arsenal, Russia was perceived as having the world's second-most-fearsome military, after America.
No more. Its military is not even a paper tiger. It is a bust. A fraud. A fiction. Oh, sure, it has killed a lot of people with relentless, cruel artillery barrages that violate international norms by targeting cities and civilians. But that is genocide and terrorism, not war fighting. World capitals everywhere are recalculating military postures while expressing shock at Russia's poor performance, substandard equipment and weak leadership by the world's alleged No. 2 military.
In addition, among Putin's stated reasons to attack was to prevent Ukraine from further aligning with Europe. But he delivers the opposite. While Ukraine will hold off formally joining the military alliance known as NATO, it will join the European Union (economic integration). Formerly neutral nations Finland and Sweden have joined NATO, making Russia's Western border now the demarcation between better-armed, better-led nations committed to thwarting Russian influence.
Putin also lusted after the natural resources and relatively advanced manufacturing of eastern Ukraine. But his blunder has brought unprecedented economic sanctions, causing severe contractions in Russia's economy. He has also reduced to rubble most of the population centers in eastern Ukraine, thereby denying Russia or others such economic benefits for years.
Moreover, Putin has turned Russia into a pariah state. He is as isolated and outcast as any world leader, including Kim Jong-un of North Korea. Russia is buying drones from Iran and munitions from North Korea. When those nations are your preferred partners, you are no longer a world leader. You are marginalized, shunned and (now) ignored, since you no longer have a credible military threat or (see below) an economic edge.
To wit, through his invasion, Putin has accelerated the trend away from fossil fuels, one of Russia's few economic advantages, by blackmailing Europe over energy supplies. What might have taken a decade of investment toward non-fossil power will now be accomplished in perhaps three years as Russia's oil fields and gas wells become relics of Putin's recklessness.
As a result, millions of Russians (those with money and means) have fled their native land, unwilling to live in the police state necessary to prosecute such perfidy. This brain drain impoverishes Russia's future. Finally, Russia and Ukraine have a long and tortured history. Some Ukrainians, especially in the east, looked wistfully back on the Soviet days. But no more! Ukraine is solidly and for decades to come an implacable foe of Russia.
When a giant falls—not stumbles, but falls—as in David killing Goliath or the Spanish Armada being destroyed by England and weather, we know we have witnessed Providence in all Her Grace. Such is Putin's demise—a perfect illustration of the Biblical admonition that pride goes before the fall.
Putin's hubris has humbled Russia and set her back multiple generations. The sooner he is stopped, the sooner a once-great people can begin reclaiming its future.•
__________
Smith is chairman of the Indiana Family Institute and author of "Deicide: Why Eliminating The Deity is Destroying America." Send comments to ibjedit@ibj.com.

Click here for more Forefront columns.
Please enable JavaScript to view this content.