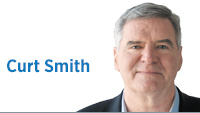 The thunderclap just heard from the U.S. Supreme Court in a Texas abortion law presages a lightning storm of legal importance in the coming months as the court considers abortion in a fuller context.
The Texas ruling is remarkable for many reasons. The novel if not unique enforcement mechanism halted the standard response to the myriad of pro-life laws coming from state Legislatures over many decades: Sue state officials to prevent enforcement upon enactment. So, the conveyor belt of predictable outcomes—state action in pro-life jurisdictions, successful Planned Parenthood intervention—was finally thwarted by creative lawmaking.
The most remarkable outcome, however, is that five justices on the Supreme Court are comfortable with abortion being largely illegal in America's second-most-populous state, at least for a time, on the eve of its deliberation in a more sweeping abortion case out of Mississippi known as Dobbs. The Texas prelude caused a pause in an unbroken line of pro-abortion legal rulings going back to the 1973 landmark Roe v. Wade (also from Texas, no less).
The court will hear the case Dobbs case no sooner than December and likely will issue its opinion in June, though it could be announced any time after the hearing.
The process suggests Justice Clarence Thomas will write the opinion (the chief justice assigns the author unless he or she is not in the majority).
Thomas is the sole Supreme Court justice I have had the privilege of meeting, and an exchange we had over dinner in 2000 tells me he would relish writing this landmark decision.
I asked him if he could go back and undo one Supreme Court decision, which one would he choose. After opining on the question, which he liked, he said, "Plessy v. Ferguson."
This 1896 case established the principle that separate but equal treatment before the law was legal between and among the races. It became the basis of abhorrent but legal Jim Crow laws and other forms of discrimination for many decades.
But it was overturned in 1954 by Brown v. Board of Education, when the court declared "separate but equal is inherently unequal," and America took a giant step forward on a still unfinished journey of achieving our national ideal that we are all created equal by our creator.
The significance of the judge's comment for now is that he is prepared to sweep judicial mistakes into the dustbin of history.
But Thomas, who is on record favoring reversing Roe, showed no such squeamishness in order to reverse historic mistake. He may well write the forthcoming opinion if the same five-judge majority in the Texas case prevails in Dobbs.
As an ardent pro-lifer, I pray for this outcome. I know many pro-choice Americans pray for the opposite outcome. But it is time the states be allowed to pass laws that reflect the will of the citizenry. Indiana will be pro-life and California will be pro-choice.
Then, as time advances, if pro-lifers are right, our culture will be less coarse, families will be more intact, the callous disregard we see for life across Indianapolis will lessen, and fathers will be more responsible for their children.
Even modest, marginal improvements in these critical, core challenges facing Indiana would make us a better, more life-affirming, more hospitable place, especially for the unborn. Perhaps, then, California might even follow Indiana's lead and choose life.•
__________
Smith is chairman of the Indiana Family Institute and author of "Deicide: Why Eliminating The Deity is Destroying America." Send comments to ibjedit@ibj.com.

Click here for more Forefront columns.
Please enable JavaScript to view this content.