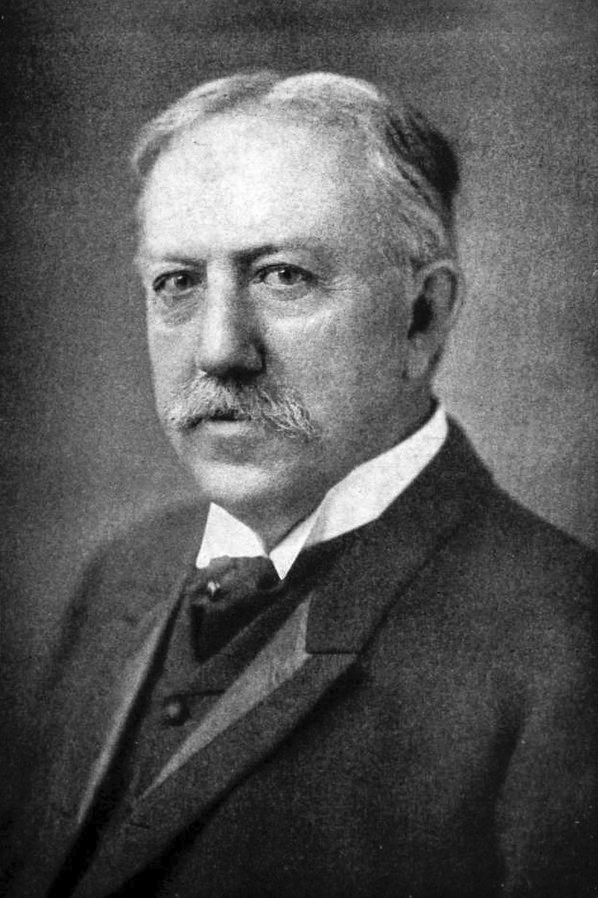 What New York native received both medical and doctorate degrees in Indianapolis, helped to name more than 2,500 species of fish, served as Indiana University's seventh president and the founding president of Stanford University, helped launch the Sierra Club, vehemently opposed U.S. entry into World War I, and promoted the eugenics movement of the early 20th century? David Starr Jordan.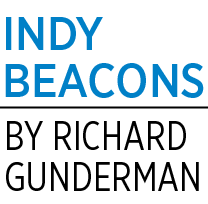 Born in New York in 1851, Jordan earned a degree in botany from Cornell University in 1872. He lost his first teaching post when he insisted on teaching geological ages, which some interpreted as contradicting the Bible. After teaching in Wisconsin, he moved to Indianapolis, where he taught at Indiana Medical College, receiving a medical degree, and Butler University.
Jordan then moved to Indiana University in Bloomington, where he became chair of natural sciences and, in 1885, at age 34, the nation's youngest college president and one of few scientists to hold such a post. Jordan introduced elective courses to the curriculum and continued his research, taking his students with him on long trips to identify new species of fish.
At Indiana, Jordan also taught courses on Darwin and the theory of natural selection, becoming increasingly convinced that biology powerfully influences fate, and that human flourishing requires more attention to human reproduction. Later, Jordan would express racist views, writing, "To say that one race is superior to another is merely to confirm the observation of every intelligent citizen."
In 1891, industrialist and U.S. Sen. Leland Stanford arrived by train in Bloomington, hoping to convince Jordan to become the first president of Stanford. The president of Cornell had turned down the job but recommended Jordan. Initially skeptical, he was won over by Stanford's vision of a coeducational institution that would foster research and teaching and would triple his salary.
Assembling a faculty of 15, Jordan drew primarily from Indiana and Cornell. When the school opened, more than 400 students heard him declare at his inaugural address: "Higher education should free students from the dead hand of old traditions and enable them to form opinions worthy of the new evidence each day brings before them. An educated person should not be a slave of the past."
Recent attention to Jordan has focused on his eugenics views. He wrote that men and cattle are governed by the same laws of natural selection and publicly worried that a lack of attention to reproduction could lead to the "degeneration" of races. Specifically, he regarded poverty and criminality as inherited traits that should be culled from the human population.
Jordan opposed warfare, suggesting that battlefield deaths deprived future generations of desirable traits such as strength and courage. A man comfortable in directing large organizations, he helped to found and served as the first chair of the Committee on Eugenics of the American Breeder's Association. He also served on the board of the Human Betterment Foundation.
Jordan's influence was felt back in his former home of Indianapolis. In 1907, Indiana became the first state to pass a eugenic sterilization law, leading to the sterilization of 2,500 people deemed mentally ill or unfit. In 1974, Gov. Otis Bowen signed the repeal of the sterilization law. It had taken decades for eugenics to be expunged from public policy.
Jordan was replaced as president at Stanford in 1913 and later lost the honorary title of chancellor. His anti-war rhetoric had generated considerable opposition, forcing him to write to a successor that he would "send out no printed matter of any kind" and "use only plain envelopes," posting his letters from outside campus.
Jordan died in 1931 at age 80. In 2020, his support for eugenics led both Indiana and Stanford to remove his name from buildings and prizes. Although his star has fallen, Jordan's story serves as an important reminder that leaders' legacies are often complex. Despite Jordan's many worthy contributions, it is as a eugenicist that he is most remembered today.•
__________
Indy Beacons celebrates the history of Indianapolis in the year leading up to its May 2021 bicentennial by telling the stories of famous city residents. Gunderman is chancellor's professor at Indiana University.
Please enable JavaScript to view this content.