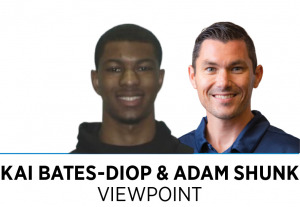 Research suggests college athletes experience mental health symptoms and disorders at rates that are equivalent to the general population.
This may be surprising to most people, as we rarely hear about the vulnerability and challenges that athletes encounter. Collegiate athletes tend to display a hard exterior to preserve confidence and temporarily delay insecurities they experience outside of their sport.
In 2020, the COVID-19 pandemic added a significant source of stress and obstacles for athletes. One of the most difficult challenges was the cancellation of sports, which included the NCAA March Madness tournament. This left many athletes, staff, athletic departments and fans with significant feelings of loss and mental health symptoms.
As the tournament approaches this year, there are several psychological dynamics that can influence the performance of athletes at both the individual and team level. With their attention on the on-court action, spectators are not likely to see most of the challenges that players and teams navigate off the court.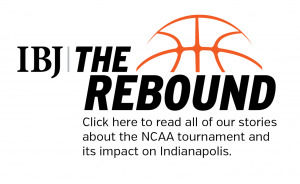 The uniqueness of the 2021 NCAA March Madness tournament is a welcomed event for many of us who love what is often termed the most enjoyable championship event in sports.
There is increased excitement for athletes finally getting to play and display their newfound psychological grit that has developed in response to managing the COVID-19 pandemic. However, resetting and letting go of the baggage accumulated over last year is likely easier said than done.
The NCAA presented a strict schedule of protocols designed to create a safe, controlled environment with one centralized location for games across just a few venues in Indiana. Team cohesion and social connectedness through team bonding may be more difficult with  the COVID-19 prevention protocols.
There are restrictions around player-to-player contact, socially distanced team gatherings and extracurricular time. Other activities have been eliminated altogether.
Furthermore, social isolation effects will be compounded by an isolation bubble with reduced number of fans, restricted zones of access and restricted contact with family, friends and spectators.
Finally, there is a period of time leading up to the actual tournament where teams must quarantine and engage in several days of social isolation to ensure negative test results to participate in the tournament. In a team sport like basketball, team cohesion and morale are critical factors that often predict success. 
Shunk is a sports and performance psychologist and clinical neuropsychologist at Ascension St. Vincent Sports Performance. Bates-Diop is an undergraduate student at Butler University.
Please enable JavaScript to view this content.