Over the decades, IBJ's Michael A. Carroll Award has become one of central Indiana's most coveted honors. Which makes Teresa Lubbers' reluctance to be considered for it somewhat unusual.
However, it's certainly not out of character. The commissioner of the Indiana Commission for Higher Education has held high-profile jobs for decades, yet seems entirely uninterested in receiving accolades for her decades of public and community service. So uninterested, in fact, that she actively discouraged her friends from nominating her for this award.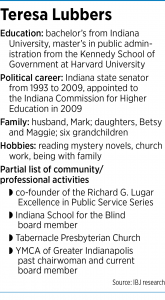 "It didn't seem becoming to me, to have a campaign in that way," Lubbers said. "The last time I actually campaigned for something, it was a real campaign for public office. This didn't feel the same."
In the end, it was her husband, Mark Lubbers, who threw his wife's hat in the ring.
"If there is something improper about nominating your spouse, I will have to beg forgiveness," he said.
And so it is that Teresa Lubbers, in recognition of her years of service as a community leader, state senator and Indiana's chief champion of higher education reform, is the 27th recipient of the Michael A. Carroll Award.
IBJ bestows the honor annually to a man or woman who has demonstrated the former deputy mayor's qualities of determination, humility and service. Carroll was among six people killed when two small planes collided over southern Marion County on Sept. 11, 1992.
Lubbers said receiving an award named after Carroll is particularly poignant, because he was a close friend who encouraged her to seek office for the first time.
Lubbers, now 69, grew up on the east side, where her father owned a car dealership. At the time, the area was solidly middle class, studded with gigantic Ford, RCA and Chrysler factories that gave their throngs of employees comfortable livings. But by the time Lubbers started college in 1969, that post-war dream world was already fraying at the edges, with manufacturing jobs either moving overseas or vanishing.
"In Warren Township at that time, there weren't a lot of rich people, but there was also a great opportunity to work hard and have a middle-class life," Lubbers said. "But through no fault of their own, that world changed.
"We're in the same situation today, with technology displacing people. That's what permeated my thoughts about the opportunities provided by education and the need to make sure that those opportunities are available to everybody."
In 1973, she got involved in education at the most grassroots level when, after graduating from Indiana University, she put in a year as an English teacher at Warren Central High School.
During her college days, she'd spent summers working in then-Mayor Richard Lugar's office, and she joined his staff full time in 1974. Two years later, when Lugar won election to the U.S. Senate, Lubbers became his deputy press secretary and legislative assistant.
'Running hard'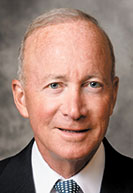 Mitch Daniels, a former Lugar aide who went on to become Indiana's governor and is now president of Purdue University, remembers her service well.
After Lugar asked Daniels to organize his first Senate office, "Teresa was the first person I asked to join us," Daniels said. "She was the administrative leader of the office, but more importantly, she was its moral compass. Her values and integrity are so strong that a co-worker finds it impossible to cut a corner or bend a rule around her."
In the late 1980s, Lubbers co-founded with businesswoman Judy Singleton the Richard G. Lugar Excellence in Public Service Series, which works to prepare Republican women for elected and appointed government positions. More than 500 women have graduated from the program since the selection of the first class in 1990.
"Teresa and I met in 1988 and quickly learned that we both thought more women needed to be involved in public service," said Singleton, who became Lubbers' campaign manager after Lubbers decided to run for the Indiana Senate in 1991.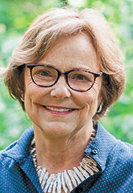 Lubbers took that plunge with the encouragement of Mike Carroll, with whom she worked in Lugar's office. He recommended she attempt to become the GOP's slated candidate in District 30, which straddled northern Marion and southern Hamilton counties.
She failed to get the party's nod, but Carroll pushed her to stay in the primary race against the party's anointed candidate, John C. Ruckelshaus, whom she handily defeated. The 30th district was heavily Republican, so her subsequent victory in the general election was a foregone conclusion.
"I remember when she was in her first parade after winning the seat, and she had to wave at people," Singleton said. "It made her very uncomfortable to be out there like that—so we had to work on waving."
Lubbers' triumphant entry into politics was scarred by tragedy. Shortly after her primary win, Carroll died in a plane crash. A couple of days later, she received a letter from him—likely the last he ever sent—that included a donation to her general campaign. She's kept it to this day.
"To me, it was a signal that I needed to keep running and running hard, which I did," Lubbers said.
The charter bill
That first electoral success led to a 17-year career in the Indiana Senate. Like all legislators, she dealt with every topic under the sun, but her specialties were education, economic development, and the relationship between the two. Especially during her tenure as chairwoman of the Senate Education and Career Development Committee.
Throughout her career, she championed giving K-12 schools more freedom in how they operated, while simultaneously holding them accountable for their performance.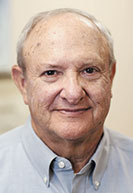 The model at the time, she felt, looked too much like the factory system that was breaking down—giant learning centers stamping out graduates with little regard to what skills were actually needed to prosper in a new world.
"I was probably naive," Lubbers said. "I believed early on that there was an opportunity for people to be innovative about education and that a delivery system that was tied to an old model, an industrial model of education, wasn't necessarily the one that was going to serve us the best going forward."
Former Senate Appropriations Chairman Luke Kenley, who spent a quarter-century in the Senate before retiring in 2017, said Lubbers displayed a deft touch winning over lawmakers.
"She's a good consensus builder, but she's a pusher, too," he said. "The art of building a consensus wasn't a passive instrument in her hands. She's going to push it until you get somewhere."
It took seven years of pushing to move education-reform legislation through the Statehouse. Lubbers served as the bill's sponsor when it finally passed in 2001.
The measure created one of the state's most expansive charter school programs. It gave state colleges and universities and the mayor of Indianapolis the authority to sponsor charter schools, which are independently operated public schools freed from many of the rules traditional districts must follow. At the time, Milwaukee was the only city in the country whose mayor had similar authority.
Coalition-building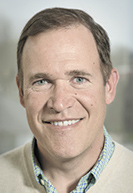 Education-reform advocate David Harris, who served as Mayor Bart Peterson's charter schools director, said he marvels at how Lubbers was able to overcome powerful opposition from education forces in her own party to get the bill passed.
"I've said many times that Teresa is Indiana's best legislator of the last 20 years—and I'm a Democrat. Many politicians do little with their time in office. Teresa was worth her weight in gold," said Harris, who went on to co-found the Indianapolis-based education-reform group The Mind Trust and is now a partner at The City Fund, a national education-reform organization.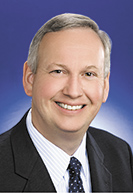 Recalling the struggle to win passage, Lubbers said, "We made some compromises along the way, which you always have to do. I learned early on that you have to be willing to sacrifice the perfect for the good. The bill that finally passed didn't look exactly like the bill I envisioned, but it looked pretty much like the bill I wanted it to be."
It's a testament to Lubbers' coalition-building skills that the legislation was signed into law by Democratic Gov. Frank O'Bannon, and that one of her greatest allies was Indianapolis' Democratic mayor, Bart Peterson.
"I worked, as mayor of Indianapolis, to support her bill through two legislative sessions," said Peterson, now CEO of Christel House International, which operates charter schools in high-poverty areas.
"It was her idea to give authority to the Indianapolis mayor to grant charters to charter schools, which revolutionized the education landscape in Indiana."
It certainly has in Indianapolis, where, according to Harris, more than half of the children in the footprint of Indianapolis Public Schools now attend autonomous, not-for-profit public institutions, almost all of them charter schools.
In 2009, Lubbers resigned from the Senate to accept an appointment to lead the Indiana Commission for Higher Education, the coordinating agency charged with ensuring the state's post-secondary education system meets the needs of students and the state.
The new role dovetailed with her education emphasis in the Senate.
"The enduring commitments I've had throughout my life are education and economic development and the relationship between the two," she said. "I thought, what better way to do this than to be able to get up every day and spend all of my time and experience on an issue that I think is a game-changer for Indiana—workforce preparation?"
During her years at the commission, Lubbers believes her greatest achievements have involved "flipping the focus of higher education from institutions to individuals."
"We put the learner at the center of the higher education ecosystem and then figure out how to serve that individual," Lubbers said.
The commission's audacious goal is for 60% of Indiana residents to possess a quality post-high-school credential. The figure has been on the rise but remains at just 48.5%.
"There's no way we can get to that number, even though we've made about a 10% improvement since 2008," Lubbers said. "Not without bringing more adults back into the system to pick up credentials.
"I think our two biggest challenges are making sure that minorities and low-income students have an opportunity to attend and complete college, and that we bring more adults back to get the skills they need in a changing economy."
Lubbers has no plans to give up on this goal, or to retire as commissioner anytime soon.
"Recently, I asked her if and when she would retire, and she said that, as long as she loved what she did, she was in no hurry," Peterson said. "I think that's defined her—an adult life spent almost entirely on public service. And she has loved every minute of it."
Lubbers said there's always more to accomplish. "If you make big changes but can't sustain them, then they'll be fleeting. What I hope is that we've instituted positive changes that don't go away when we go away," she said.
"For most of us, no one's going to remember who we were, but hopefully something we did will be important enough to be memorable."•
Please enable JavaScript to view this content.