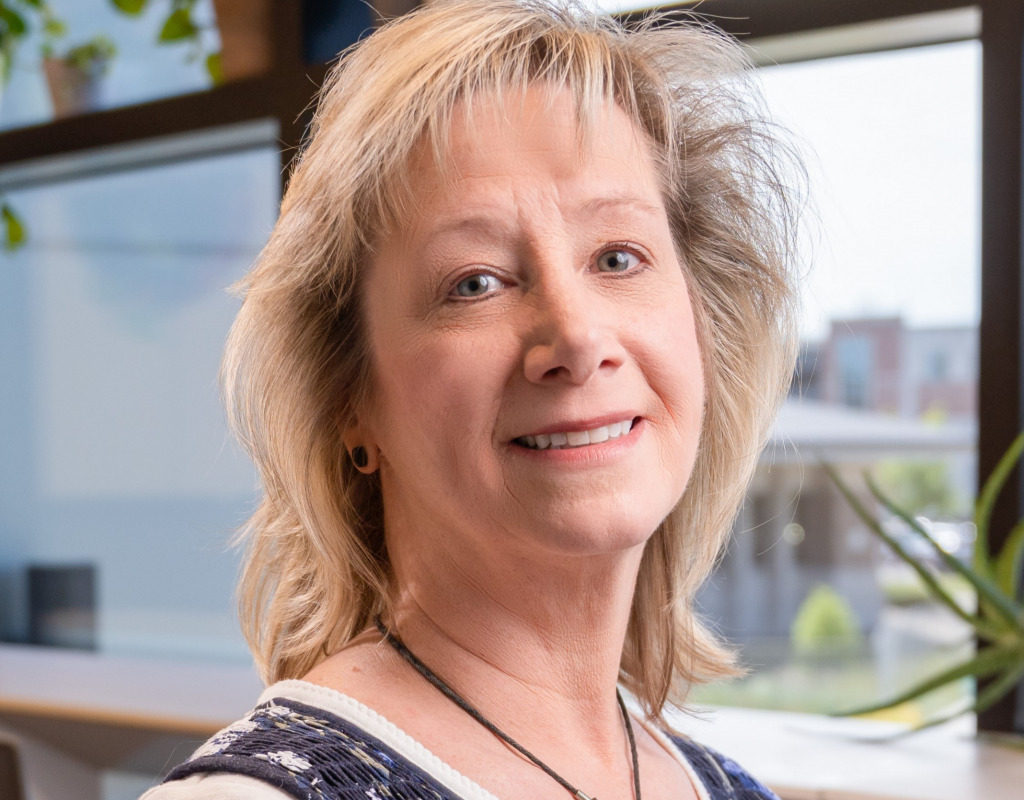 A new engineering consulting firm in Fishers is looking to employ 88 workers within the next decade and find a larger office in Hamilton County to support its growing operations.
Projective USA Inc., a subsidiary of Fleet, England-based Projective Ltd., is currently housed at Office Evolution, a co-working space at 11 Municipal Drive on the Ellipse near the Nickel Plate District.
The company consults with manufacturing companies, primarily those in the pharmaceutical and food and beverage industries, to conduct energy assessments of manufacturing plants and help companies meet their energy-efficiency and net-zero emissions goals.
"Almost everyone has a net-zero goal for 2030 or 2040 or 2050, and so we can partner with them to get them to that goal," Projective USA Director Laura Soverns told IBJ.
Soverns, a Pendleton resident, worked as an engineer for 31 years and had been retired for four years when Projective Ltd. directors contacted her about starting an office in Indiana. The parent company is also preparing to open offices in Italy and Ireland.
"The U.S. one was the guinea pig, and we've been successful, so now they're expanding even further," Soverns said. "They've done engineering consultancy for energy all over the world and their clientele in the U.S. has grown so much that the clientele was actually asking them to open a U.S. office."
Projective USA currently has six employees—Soverns, four engineers and an administrative manager—in a 120-square-foot office at Office Evolution.
Soverns said she is looking to find a larger workspace in Carmel by the beginning of May as Projective USA outgrows its current home in Fishers.
The company this month was approved for conditional $2.375 million EDGE tax credit from the Indiana Economic Development Corp. to aid in its goal to employ 88 workers by the end of 2031. The incentive will only be paid if Projective meets its hiring goals.
Since 1994, Indiana has used the Economic Development for a Growing Economy, or EDGE credit, to spur private-sector job growth. The program allows budding companies to abate state payroll taxes for new employees.
Projective USA wants to hire engineers in the energy sector who have degrees in chemical engineering, mechanical engineering, electrical engineering or energy engineering. Salaries range from $65,000 for a new college graduate to $150,000 for more experienced engineers.
"We have hired, I think, some of the very best people already, and we are really going to be looking for those key engineering minds for the next couple years," Soverns said. "We just want to get the best of the best for the energy sector."
Please enable JavaScript to view this content.